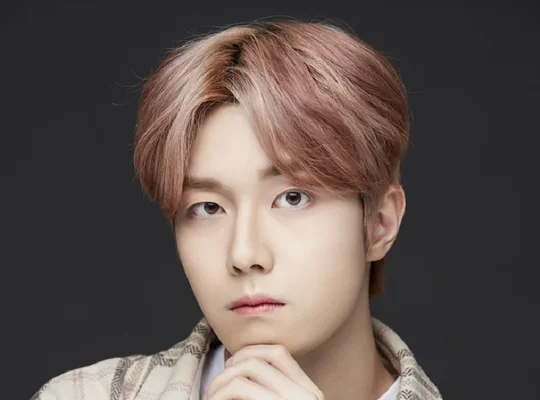 Get To Know More About WAO Main Rapper Full Profile Choo Hyeong-seok!
WAO (hangul: 위아더원) is a South Korean boy group with 6 members line-up that consists of Pilip, Guwon, Hyeongseok, Donghwa, Noa, and Changhyun. They debuted under King Top Entertainment on August 27, 2021, with their debut single titled "On the Fire". WAO was also known for their group's name and meaning of "We are the One".
In this article, there's detailed information about one of the members of WAO, who is the Main Rapper of the group, Choo Hyeong-seok. Without waiting any longer, let's find out more about WAO's Main Rapper, Hyeongseok, in this article below and know details about his full profile, fun facts until debut era!
WAO Hyeongseok Profile
Real Name : Chu Hyeong-seok (hangul: 추형석)
Stage Name : Hyeongseok (hangul: 형석)
Birth : September 13, 2000
Star Sign : Virgo
Height : 183 cm (6'0″)
Weight : 65 kg (143 lbs)
Position of the group : Main Rapper
Education : Haeundae High School
Nationality : Korean
WAO Hyeongseok Fun Facts
WAO's Hyeongseok and Philip were members of ASTIN
WAO's Hyeongseok said he loved his fans and asked them to support the group as much as he could during his promotion as ASTIN's member
WAO's Hyeongseok loves dancing
WAO's Hyeongseok is good at doing dance covers
WAO's Hyeongseok can also do magic tricks
WAO's Hyeongseok likes playing games
WAO's Hyeongseok's favorite artist is ATEEZ
WAO's Hyeongseok hopes to have a future in the entertainment industry like the rest of his members
WAO's Hyeongseok is the tallest member
WAO's Hyeongseok shares a birthday with NCT's Sungchan and GHOST9's Jinwoo
---
Well, that was all for the information about WAO's Hyeongseok and everything you should know about him. Let's keep sending him much love and support, so his career will shine even more in the future. If you like this article, don't forget to share it on your social media and wait for another interesting upcoming article from Byeol Korea!