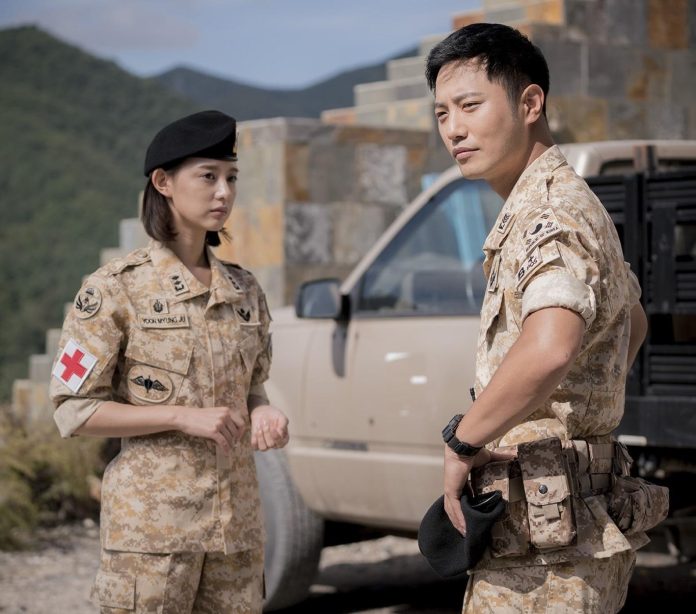 Best Second Lead Couples That Stole The Spotlight in K-Dramas
K-drama fans are desperate for a romantic love story in dramas. The plot is built from the romance between the main characters. In order to build the main plot, an extra subplot is needed that involves the supporting cast. The supporting cast is involved in a romantic love story in order to support the main plot.
Most K-dramas have a second lead couple that adds extra spice to the main plot. We have seen various second lead couples in K-dramas that stole the attention with their comedic acts or scene-stealer acts. Their relationship doesn't necessarily conclude in a happy ending but fans kept wondering about them.
In this article, Byeol Korea will talk about second lead couples that stole the spotlight in K-dramas. So, stay tuned!
Oh Jung-se & Yeom Hye-ran
Oh Jung-se and Yeom Hye-ran collaborated with Gong Hyo-jin and Kang Ha-neul in the highly popular 2019 drama When the Camellia Blooms. Oh Jung-se and Yeom Hye-ran's on-screen chemistry earned them the Best Couple Award at the 2019 KBS Drama Awards. Oh Jung-se acted as Gyu Tae-ga who fell in love with neighborhood older sister Hong Ja-yong, performed by Yeom Hye-ran. Their chemistry brought laughter and fun to the whole story. At the end of the series, Hong Ja-yong was pregnant with Gyu Tae-ga's child.
Kim Min-jae & Moon Ga-young
Kim Min Jae acted as Lee Se-joo, while Moon Ga-acted as Choi Soo-ji in the K-Drama Tempted (aka The Great Seducer). Choi Soo-ji is the daughter of a hospital director. She has a wicked heart and decided to play with the feelings of Eun Tae-hee a pure and hardworking college student. Lee Se-joo is the heir of a rich conglomerate owner. He loves Choi Soo-ji but hides his actual feelings. Meanwhile, Choi Soo-ji falls in love with another man.
Lee Se-joo gathers his courage and kisses Choi Soo-ji. She is surprised and runs away from him. Fans took side with Lee Se-joo and hated her for treating him only as a friend.
Jin Goo & Kim Ji-won
Jin Goo and Kim Ji-won acted as the second couple in the hit drama Descendants of the Sun. Jin Goo performed as Master Sergeant Seo Dae-young, while Kim Ji-won acted as First Lieutenant Yoon Myung-Ju.
Seo Dae-young is the strict and serious type of soldier who has vast experience and excellent problem-solving skills. Yoon Myung-ju fell in love with Seo Dae-young and pursued his love albeit her higher military rank. Her father is a high-ranking military officer and he despised their romantic relationship. Their relationship is highly popular among colleagues in their workplace.
Seo Dae-yung congratulated his ex-girlfriend for her wedding. However, deep inside his heart, he still has feelings for her. Yoon Myung-ju accompanied him and acted as his girlfriend to save his face.
Seo Dae-young left Yoon Myung-ju and returned to Korea. Before leaving, he said goodbye to her. Yoon Myung-ju begged him to stay and used every excuse possible to cancel his departure.
Drama viewers love the chemistry between Seo Dae-young and Yoon Myung-ju because their love story is very relatable. Their love story is better than the lovey-dovey relationship of the lead couple. Due to the popularity of the scene, the variety show Running Man made a reenactment scene that gained more views than the original version.
Lee Dong-wook & Yoo In-na
Lee Dong Wook and Yoo In-na collaborated in a sad-ending love story in tvN's Guardian: The Lonely and Great God (aka Goblin). Lee Dong-wook acted as Wang Yeo, the grim reaper who fell in love with Kim Sun or Sunny. In the previous life, Sunny left him due to painful destiny. After her reincarnation, Wang Yeo reunited with Sunny and guided her to the afterlife.
Yoo In-na acted as Sunny or Kim Sun. In her previous life, she was Wang Yeo's wife and reincarnated as Sunny. The grim reaper fell in love with Sunny, the attractive restaurant owner. Despite the grim reaper's awkwardness, she also fell in love with him.
Kang Minhyuk & Krystal Jung
Kang Min-hyuk and Krystal Jung acted as supporting characters in the drama The Heirs. Kang Min-hyuk performed as Yoon Chan-young who is a kind, smart and friendly student. Yoon chan-young thought he had a crush on Lee Bo-na, played by Crystal Jung. Lee Bo-na is a spoiled rich heiress. Despite her rich and spoiled background, she is a kindhearted and popular student. She used to consider Chan Young as a friend and finally fell in love with him.
Lee Bo-na is always jealous of Chan-young's friendship with Cha Eun-sang. She has everything from beauty to money but she always scolds Eun-sung whenever Chan-young meets her. Her constant nagging and jealousy of Chan-young made fans root for their relationship. Chan-young loves Bo-na because of her cute act and childish behavior.
Ahn Jae-hyun & Lee Da-hee
Ahn Jae-hyun and Lee Da-hee were the second lead couple in the drama Beauty Inside. The couple had contrasting characters and fans loved their opposites-attract relationship. Ahn Jae-hyun performed as Ryu Eun-ho, a soon-to-be-priest who has a steady and calm character. Meanwhile, Lee Da-hee acted as Kang Sa-ra, the daughter of an airline company director. She has a competitive mind and aspires to overturn her stepbrother gaining heritage.
In order to overturn her stepbrother, Kang Sa-ra decides to use his weakness. However, her stepbrother's weakness is well protected by Ryu Eun-ho. She is determined to exploit Ryu Eun-ho but ends up falling in love with him.
Ahn Jae-hong & Song Ha-yoon
Ahn Jae-hong and Song Ha-yoon's chemistry in Fight My Way earned them a nomination in the category for Best Couple Award at the 31st KBS Drama Awards. Ahn Jae-hong acted as Kim Joo-man, the longtime boyfriend of Baek Seol-hee. Baek Seol-hee, performed by Song Ha-yeon, is an awkward but pure girl who works as a customer service employee at a shopping mall website. Kim Joo-man and Baek Seol-hee take care of each other well and both are deeply in love with each other.
Do Ji-han & Lee Da-in
Do Ji-han and Lee Da-in played the second lead couple in the TV series Hwarang. Hwarang revolved around a group of elite young men who lived in the era of the Silla Kingdom. Do Ji-han performed as Park Ban-ryu who has a highly competitive mind and always seeks power and control. Lee Da-in performed as Park Ban-ryu's lover, Kim Soo-yeon. The second lead couple's love story is both awkward and fun to watch.
Pyo Ye-jin & Hwang Chan-sung
Pyo Ye-jin and Hwang Chan-sung collaborated in the romantic comedy drama What's Wrong with Secretary Kim. Pyo Ye-jin played as a rookie secretary, Kim Ji-ah who developed a crush on Chan-sung's character, Go Gwi-nam. During the interview, Pyo Ye-jin revealed the story behind their romance. Initially, both Kim Ji-ah and Go Gwi-nam hated each other so much. As always, hatred is the main recipe of love in K-dramas. What started out as hate soon developed into love.
Kim Bum & Kim So-eun
Kim Bum and Kim So-eun's romance brought the perfect extra story in the popular drama Boys Before Flowers. Kim Bum played as So Ji-yung, one of the members of the popular group F4. He is talented in art and pottery. So Ji-yung decided to be a playboy after his own brother took away his crush. He gave up being a playboy after his meeting with a hardworking and honest girl, Chu Ga-eul. Chu Ga-eul comforted him and helped him to erase the bad memory of the lost lover. So Yi-jung fell in love with Chu Ga-eul's innocence and simple life. Initially, the couple bickered and hated each other because of background and personality differences. Nevertheless, they end up falling in love with each other.
That was all the information about the 10 best second lead couples and their chemistry in K-dramas. Most of them stole the attention and delivered a funnier and more entertaining romance than the main couple. Which second lead couple is your favorite one?