Everything You Should Know About Tiny G Leader Shin Min-jeong a.k.a J.Min Profile, Facts And Many More!
Tiny G (hangul: 타이니지) is a South Korean girl group that made their debut in 2012 under GNG Production. This girlgroup has 4 original members, such as Myung-ji, Mint, Do-hee and J.Min. Tiny G debuted with their single titled Tiny-G.
In this article, there is more detailed information about one of the members of Tiny G, Shin Min-jeong, or also known as Tiny G's J.Min who has the position of the group as leader and vocalist. Don't missed out any information about Tiny G's J.Min, starting from her full profile, fun facts until her career journey in this article below!
Tiny-G J.Min Full Profile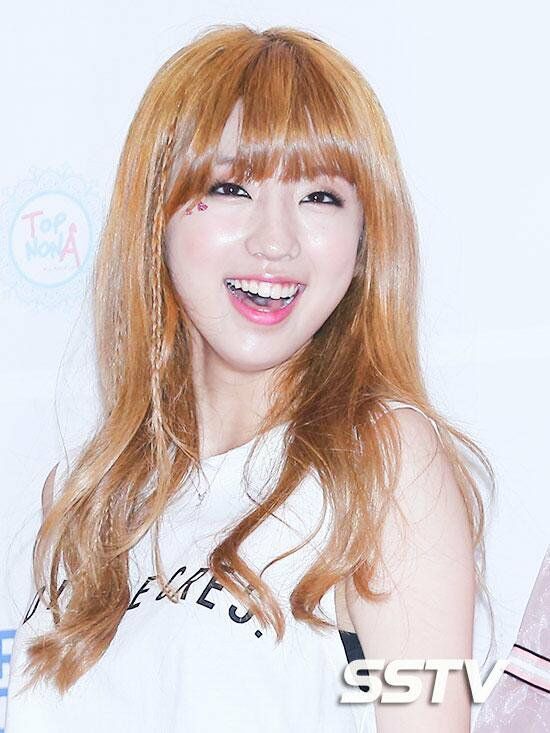 Real Name : Shin Min-jeong (hangul: 신민정)
Stage Name : J-Min (hangul: 제이민)
Birth :  Seoul, South Korea, November 20, 1994
Star Sign : Scorpio
Height : 156cm (5'1″)
Blood Type : O
Nationality : Korean
Education : Sunil Girls' High School
Official Site :
Twitter ( good8025 )
Instagram ( jmin_94 )
Youtube Channel ( Hi민죠이 )
Tiny-G J.Min Facts
Tiny G's J.Min and Mint were in subunit Tiny-G M, which promoted in Thailand
Tiny G's J.Min's specialties are folk songs, swimming, martial arts, football, and imitating animals
Tiny G's J.Min's hobby is cooking
Tiny G's J.Min learned pansori and commando martial arts when he was in elementary school.
Tiny G's J.Min has a lot of girly feelings
Tiny G's J.Min appeared on JTBC's 'Singer Gain – An Unknown Singer' on November 30, 2020
Tiny G's J.Min changed her official fan cafe to solo singer J.Min on April Fools Day in 2014
J.Min Debut with Tiny-G
J.Min as the leader debuted when she was just 18 years old. She is also in charge of the team's main vocals. Tiny-G's J.Min dreams of becoming a 'Lee Hyori's Wannabe' and prepares to debut as a singer.
"We are short, but our performance is strong. Our debut song is a good dance song to dance to. Usually, rookies experience broadcasting on the day of their debut, but we have to make our debut with confidence as we have been exposed to the atmosphere and the rehearsal process in advance." – Tiny-G J.Min.
Tiny-G's J.Min's singing ability is quite good, and the live is not shaken at all while performing intense choreography. However, due to the characteristics of the main vocalist, she is quite weak in dancing.
Tiny-G Disbandment and J.Min Future Activity
Korean girl group Tiny-G disbanded on February 12, 2015, according to their agency GNG Production. The management of the girl group which consists of Dohee, J.Min, Mint, and Myung-ji released an officia statement throuh Yonhap News, by saying, "The girl group released several albums since 2012, but all of them failed to impress K-Pop fans. Do-hee will continue to pursue her acting career while the other two members, Mint and J. Min, will continue to work as singers in Thailand," Tiny-G's management said.
The local news agency reported that the main reason the girl group disbanded was because Do-hee refused to appear as a part of the girl group after she achieved fame and popularity with the popular K-Drama, 'Reply 1994', which was aired in 2013.
After the news about Tiny G's disbandment, there is no further news about this girlgroup future activities. All the members started their career again from the start and began as a soloist.
Until this article was published, J.Min currently does not have the latest news or future plan of working in the entertainment industry because she is still carrying out her daily activities as non-celebrity based on posts from her social media account.
Make sure you follow J.Min's official Instagram account and Youtube Channel, so you can get to know more and follows her current activities! Don't forget to send positive comments and hope that J.Min will return to the entertainment industry soon.
---
Well, that was all for the information about Tiny-G's J.Min and everything about her that you should know. If you like this article, don't forget to share on your social media and wait for another interesting upcoming articles from Byeol Korea!