Everything You Need To Know About The Best Female Models From South Korea
South Korea is filled with women who have super beautiful faces. The website and magazine PaperMag have released a list of South Korean models who finally entered the world scene. As a face model, they are so familiar with the camera. In addition, these beautiful women have slim body proportions which make them able to waddle on the catwalk with confidence.
Here are some of the names that have popped on the list: Kim Jin-kyung and Irene Kim. Their beauty is not inferior to stars like Jun Ji-hyun or Krystal Jung.
In this article, Byeol Korea will introduce you to the best female models from South Korea. We will start with Kim Jin-kyung, then Irene Kim, and continue listing the other beautiful models active in the present day. So, stay tuned!
Kim Jin-kyung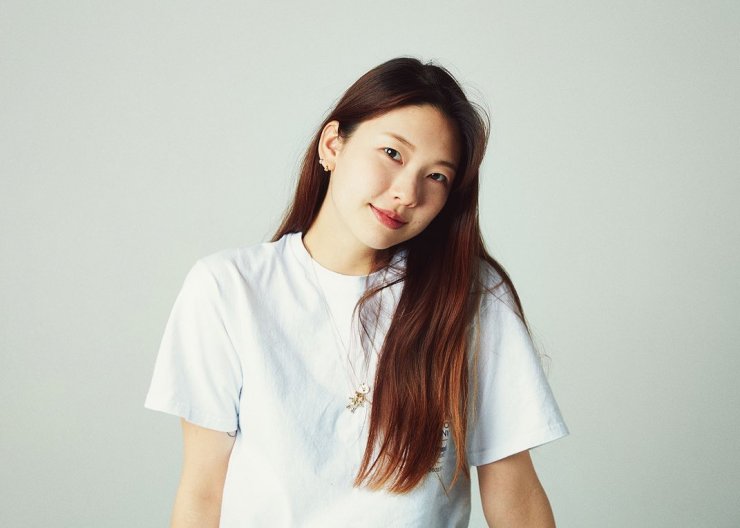 Kim Jin-kyung's name might still sound unfamiliar to the ears of Korean drama lovers. Kim Jin-kyung is a model from South Korea. In 2012, she participated in OnStyle Korea's Next Top Model and ranked second in the finals. She has appeared in many popular magazines such as W Korea, Vogue Korea, and Elle Korea. She also made an acting debut by appearing in the web-drama Yellow, in the same year.
Born on March 3rd, 1997, though still young, she has now found her popularity after playing the main character in the Korean drama Andante. Now she is increasingly expanding her wings in the entertainment world. Now that her name is increasingly known, Kim Jin-kyung began actively participating in the entertainment world. She has been a guest star on variety shows such as Knowing Brothers, We Got Married, and Law of the Jungle shooting in the Patagonia forest. She also became a permanent member of the variety show Mimi Shop.
Not only appearing as a model and drama actress, Kim Jin-kyung also appeared in several music videos. Call it the B1A4 video clip "Lonely," MYNAME's "Too Very So Much," SM Station's "Narcissus," Seo In Guk's "Seasons of the Heart," and Kangta's "Dinner."
Irene Kim
You will easily recognize Irene thanks to her hair which is colored like a rainbow. Her slim and towering posture (178 cm) also makes her eye-catching. Not to mention the style that is always up to date. You could say Irene has a charm as unique as Alexa Chung. "I'm bored with black hair, so two years ago I dyed it ombre blonde. But then someone imitated my hair color, I didn't want anyone to emulate, so I dyed it blue." Since then, her hair has become a trademark. Every two weeks, Irene will dye her hair at her regular hairstylist.
Korean-born Irene said she was born and raised in America. She just stepped on Korea in high school. There, she felt alienated because her skin was yellow, but her taste was like Caucasian. "I am a banana type, yellow on the outside, white on the inside," she explained. Not surprisingly, Irene returned to the USA to study. But after all, Korea was the one who raised her name. Two years ago, Irene realized that she has a desire to become a model. "Too late, anyway…" she admitted because, at that time, Irene was 25 years old.
However, the Korean public likes this new girl. She often runs for Korean designers at Seoul Fashion Week. But modeling is not the most meritorious appeal that catapulted her name, but TV. Irene co-hosted the famous British TV program K-Style on Mnet America and Korea's Style Live.
Lee Sung-kyung
Who isn't smitten by Lee Sung-kyung, this YGK Plus actress and model? This woman, who was born on August 10th, 1990, was born in Goyang, Gyeonggi, South Korea. In 2008, Lee Sung-kyung debuted as a catwalk model. And in the same year, she managed to get her first award, the Lex Prize, at the 17th Super Model Contest.
Then, she was awarded again in 2009 as the Unix Hair Style Prize at the 2nd Asia Pacific Super Model Contest, then received the Best Female Fashion Model of the Year at the 2014 CFDK Fashion Award. In 2011, Lee Sung-kyung debuted as an MV model by starring in the MV of Simon D feat. Zion.T – Stay Cool.
In the following years, she made her presence even more noticeable by starring in various MVs such as the MV of Kang Seung Yoon – Wild and Young, Two One Two – Urban Zakapa, and Re-Bye – AKMU. Lee Sung-kyung debuted in acting in 2014 starring in the drama It's That Love. Not unexpectedly, the appearance of the inauguration immediately captured the attention of the audience even though she only became a supporting actress.
In 2015 she also got the main role in the drama Queen's Flower. And from the drama, she got her first award in acting as Best New Actress in a Special Drama Project at the 34th MBC Drama Awards. In 2016, Lee Sung-kyung's name became even more popular by starring in 3 popular dramas namely Cheese in the Trap, Doctors, and of course, Weightlifting Fairy Kim Bok-joo. All the characters she plays are very much different, but she manages to play everything to the maximum.
Thanks to her role as Kim Bok-joo, Lee Sung-kyung also managed to get an Excellence Award, Actress in a Miniseries at the 35th MBC Drama Awards. And in 2018, Lee Sung-kyung regained the leading role in the drama About Time. As for the big screen, Lee Sung-kyung only debuted in 2017 by being the voice actor for Poppy in the animated film Trolls. She later starred in the film Lovesling in 2018 and Girl's Cops in 2019.
Ho-yeon Jung
Ho-yeon Jung is a South Korean fashion model. Vogue dubbed her as "Korea's next top model," and she appeared in the 4th season of Namesake. She is currently ranked as one of the "Top 50" fashion models by models.com.
This unique-looking model with the characteristics of her red hair began to be known after following a model search event in Korea. She started being invited by the designers to become their muse for the various fashion shows. Ho-yeon Jung's name in the fashion world became increasingly known after she walked on the Louise Vuitton spring/summer 2017 runway with her eye-catchy red hair.
Lee Sun-bin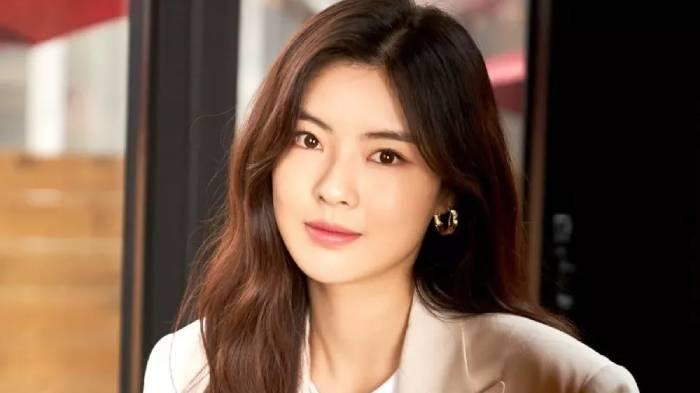 Lee Sun-bin was born on January 7th, 1994. She began her career as a member of the girl group JQT in September 2011. At that time, she was chosen to replace Minsun, one of the members who decided to leave JQT and focus on acting. While working with JQT she still used her real name, Lee Jin-kyung. Unfortunately, her career with JQT did not run smoothly. Only a few months after their debut, JQT was declared disbanded in February 2012. GP Entertainment, as the agency that oversaw JQT, said that if most members have decided not to renew their contracts, then they are forced to disband the four-member group.
After the other three members left the agency, GP Entertainment planned to return to debut Lee Sun-bin with a new girl group. However, the plan was apparently never realized, until she followed in the footsteps of her colleagues and left GP Entertainment in December 2012. To continue her career in the Korean entertainment industry, Lee Sun-bin joined the Wellmade Yedang agency. There, she underwent a period of training in the field of acting. In 2014, she officially debuted as an actress by starring in the Chinese historical drama titled Saint Wang Xizhi and began using the stage name Lee Sun-bin. Her steps were even more solid when she was finally selected as a supporting actor in the Korean drama Madame Antoine: The Love Therapist in 2016.
Her popularity increased when she played one of the important characters in the drama Squad 38. Lee Sun-bin is believed to play the main character for the first time through the drama Sketch in 2017. In the crime action drama genre, she joined her acting with Rain, Lee Dong-gun, and Jung Jin-young. Her name started to shine even brighter in 2018. At that time, she successfully stole the public's attention with her acting skills while playing a role in the big-screen film, Rampant. In the film, she had the opportunity to work with a series of senior top actors in South Korea such as Hyun Bin and Jang Dong-gun.
In October 2016, Lee Sun-bin was chosen to be the model of a diet product 먹어도 좋아 (Korean: Meoko-do Joh-a, literally: Eating Too Fine) as well as being an advertising star in their product promotion video. A spokesman for Eating Too Fine revealed their reasons, namely that "with her colorful charm and abundant talent, Lee Sun-bin is loved by all ages." In the same month, Lee Sun-bin was also chosen to become a model of MCM who often used top singers such as G-Dragon (Big Bang), CL (2NE1), and EXO as their models. The MCM spokesman stated their reasoning, namely that "currently Lee Sun-bin is the hottest artist in her 20s."
Eugene Jung
Jung Yoo-jin, also known as Eugene Jung, is a South Korean model and actress. She started her career as a model at YG Entertainment. She is known for her roles in Korean dramas, such as Heard It Through the Grapevine, Moorim School, and W: Two World.
She made her debut as a model under YG Entertainment and then she began her acting career and joined FNC Entertainment in 2018 along with other top South Korean actors.
Soo-joo Park
Soo-joo Park is a model born in South Korea, on March 26th, 1986. She successfully pursued a career in the global fashion industry, with a unique and distinctive facial appearance. This beautiful model often appears in fashion shows and world-famous fashion advertisements. She and her family decided to move to California, the United States when she was 10 years old. Soo-joo Park studied in the Department of Architecture at the University of California, Berkeley. After graduating, she decided to live independently in San Francisco. There, she has a full-time job, doing graphic design for web start-up companies.
Soo-joo Park began her career as a model at the age of 26 when a talent scout found her shopping at an antique shop. That person offered her a job as a model. Soo-joo Park was repeatedly involved in fashion shows from Moschino, Jeremy Scott, Peter Som, and DKNY. She has also been booked for the last edition of Hungercover and her photo was taken by Rankin.
Working as a model, Soo-joo Park began to change her appearance. At this time, she appeared more often with striking silvery blonde hair and provocative style. That year, Soo-joo Park appeared in ad campaigns for BCBG and Max Azria. Her distinctive facial expression appears in an editorial for Paper Planes Magazine. Her career as a professional model is arguably quite brilliant.
Proven in 2012, she was trusted to bring several famous designer designs, such as Chanel, DKNY, Max Mara, to Moschino. Soo-joo Park's name began to be considered in the global modeling universe ever since. In 2013, Soo-joo Park appeared on the fashion pages of several well-known fashion magazines, as well as the CR Fashion Book of the legendary stylist, Carinne Roitfeld. That same year, she appeared in ad campaigns for Tom Ford, Chanel, Gap, and Benetton.
The following year, Soo-joo Park stepped in the fashion show of DKNY, Channel, Peter Som, Max Mara, Vionnet, Zac Posen, Ohne Titel, and Etam. She also appeared in the fashion shows of Jeremy Scott, Moschino, Cushnie & Ochs, Barbara Bui, and Fashion Rocks. In addition, she appeared in an editorial for Interview magazine, Elle Mexico, Vogue Italia, Vogue Gioiello, Gray magazine, and The Lab Magazine.
In 2015 Soo-joo Park became the first Asian-American model to become the brand ambassador of the beauty label L'Oreal Paris. She appeared with the beautiful model Barbara Palvin in the latest cushion product advertisements. Currently, she works not only for one agency but many modeling agencies.
She signed a work contract with Esteem Models Seoul, Sao Paulo Joy Model Management, Wilhelmina Los Angeles, and MD Hamburg management. She also worked for Barcelona management, Jill Model Antwerp management, Monster Milan management, IMG Paris, and Wilhelmina New York.
That was all the information about the best female models from South Korea, starting with Kim Jin-kyung, Irene Kim, and many more. Please, don't forget to kindly share your thoughts in the comment section below!