Meet the Talented Singer and Actress from Pledis Entertainment Son Dam Bi!
She was born on September 25, 1983 and starting her career in the entertainment industry as a solo singer back in 2007. But before debuting, Son Dam Bi has trained with a well known American choreographer for the preparation of her official debut. Because of that, shes even called as the female version of 'Rain'.
Not only as a solo singer, Son Dam Bi has debuted as an actress in 2009. The drama called 'Dream' which was aired on KBS, and played along with famous actor Kim Bum and Joo Jin Mo. She also appeared in so many variety shows, and one of them are MBC's Entertainment 'I Live Alone'.
Curious about what activity she has done during the reality show? Well then without any further do, let's get into our topic for today!
Son Dam-bi 1st Appearance On The Show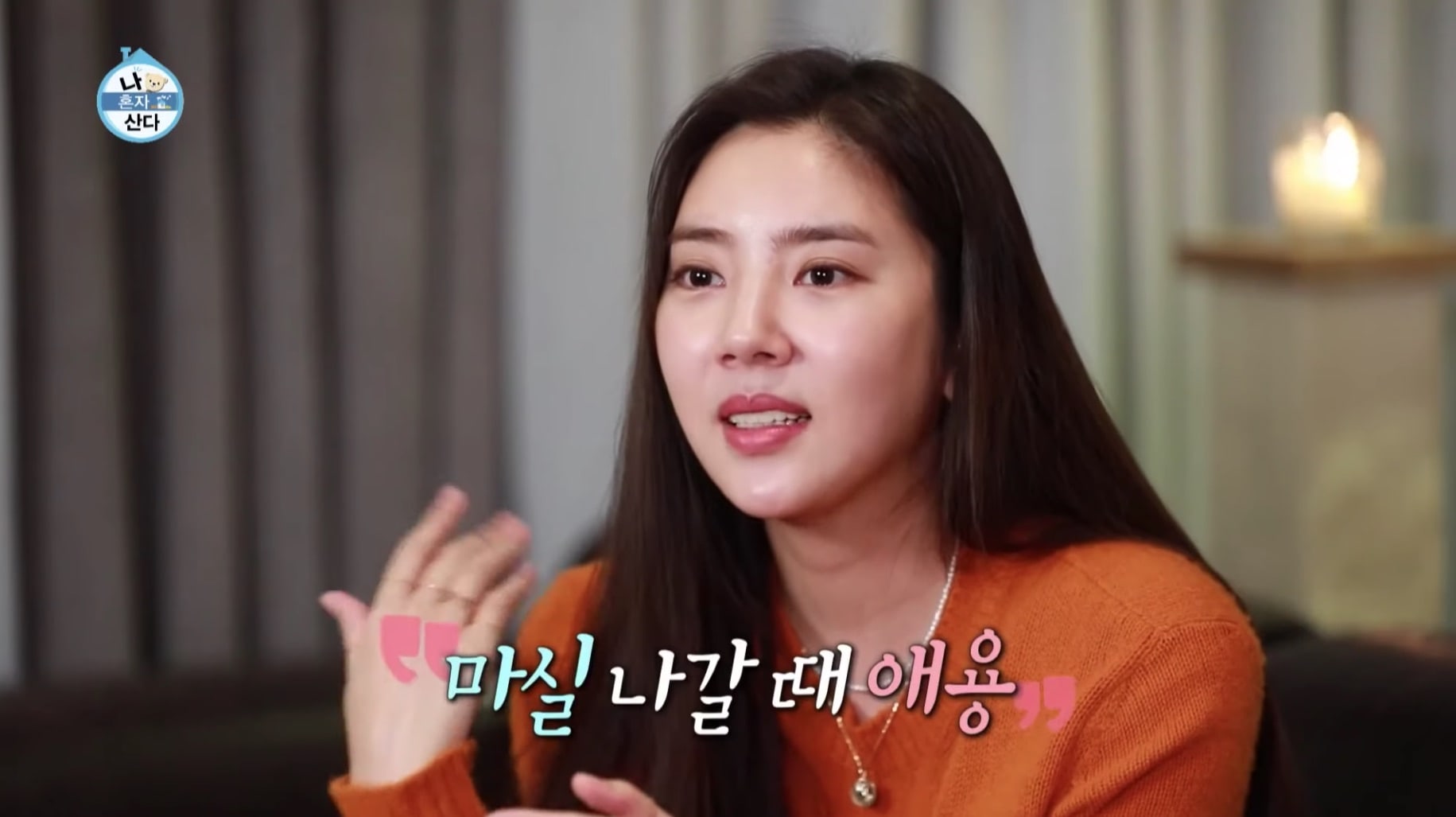 For 'I Lived Alone', it was her very first appearance at the show. The show itself is about an daily life of a during their off-schedule.
All the MC's are happily greeted her and one of them asked right away which person that she wants to meet the most there, without hesitation he answered Si Eon. The main reasons is because hes also an actor, the man happily answer that he also wanted to meet her as well.
A Day With Son Dam Bi & Introducing Her Lovely Cat to the Public
Starting her daily activities by waking up from the deep sleep, She has lived alone for 12 years, and have been moved to different apartment for around 3 times. On the apartment, she collected so many perfumes and several branded shoes. It's also shown during that time Son Dam Bi owned 2 different type of cats, the first one is a 'Russian Blue' type of cat named Egon. Not many knows that Son Dam Bi love Egon Schiele, who is a famous artist. And that's where she get the idea to name her cat as 'Egon'.
And for the second one, she has a white munchkin cat named Munch. The reason why Son Dam Bi gives her cat name 'Munch', is because she likes a painter named Edvard Munch. Unlike Egon, Munch is more to a sassy and chic so the cat won't come easily to her.
Son Dam Bi Habit During Day Off
During her day off, Son Dam Bi always do a little exercise for example like doing a stretching to relax her stiff body. She has been a dancer and singer quite a while, that's why it becomes a habit for her to do a stretching before doing any other activity. After that she takes out a blender, the MC confused and ask what will she do with the blender. Son Dam Bi then answer that she will make a drink for her skin health.
The drink that she make are 'Deodok Juice', with a mix of yogurt and honey. It's one of her secret to brightened her skin, she has drink this juice for over a year. Not only Deodok juice, she also had a two pieces of apple for breakfast.
Right after her breakfast, Son Dam Bi goes to the bathroom to washing up her face. Not only that, she also applies 4 kinds of skincare product on her flawless skin.
A Hilarious Day With Son Dam-bi
After finished all of her preparation, she went out from the apartment with her red scooter. It's almost 3-4 years Son Dam Bi has been used and ride her scooter, usually for a short distances places. During her ride, all of a sudden she fells off from her red scooter. All the MC's are really shook by it, some passerby from the clip then tries to help her out.
Son Dam Bi says that its often happened to her, the latest fall even still left a little bruises on her back, the front part of her red scooter also has a crack because of her accident. When the interviewer asked did she even look around, Son Dan Bi laugh and answered that she didn't at all and the only thing that she look is herself.
There are many other Son Dam Bi's funny moments during the show, but we will recap some of the moments by adding some several video here. Curious about it? Let's take a look at it bellow!
This is where Son Dam Bi teaches some several dance move to Sung Hoon, which one of the MC's of 'I Live Alone'. Look at how cute and funny they are!
A moment where the singer and actress did a video call with her close friends, Kong Hyo Jin. She began to laugh, when her friends face appeared on the phone.
This is during Son Dam Bi and her 3 other friends come over to Hyo Jin's apartment, to eat a bbq together. There is a moment where she and Ryeo Won, makes a reactions towards the meat that makes Hyo Jin really happy by it. Also where Son Dam Bi and Hyo Jin try to take the same piece of meat, she ended up giving the meat to Hyo Jin because she was the oldest among the others.
Curious how the moments goes? Check it out on this video bellow!
And that was all for today's article about one of Son Dam Bi's reality show review, 'I Live Alone'. We hope this could help you guys to get to know her more better, especially tot the newer K-Pop fans out there. Make sure to leave a positive reaction on the comment section, don't forget to share this article to the others so they could catch up the latest news about their favorite Korean artist with us, Byeol Korea.
Until we meet again on the next article, see you later everyone!