Learn More About a South Korean Boy Group That Debuted in 2015 SNUPER!
Do you know about a South Korean boy group that debuted with a single titled "Shall We Dance" in 2015? They are a boy group that debuted under Midway Entertainment and consists of 6 members with Suhyun, Sangil, Taewoong, Woosung, Sangho, and Sebin. If you still don't know about them, Byeol Korea has prepared detailed information about them!
In this article, we will take a closer look at a boy group that is also popular with several songs such as "Platonic Love," "The Star of Stars," "Tulips," and many more. Without waiting any longer, let's find out more about Snuper starting from its members, profiles, discography, debut era, and more in the article below!
Snuper Member Profiles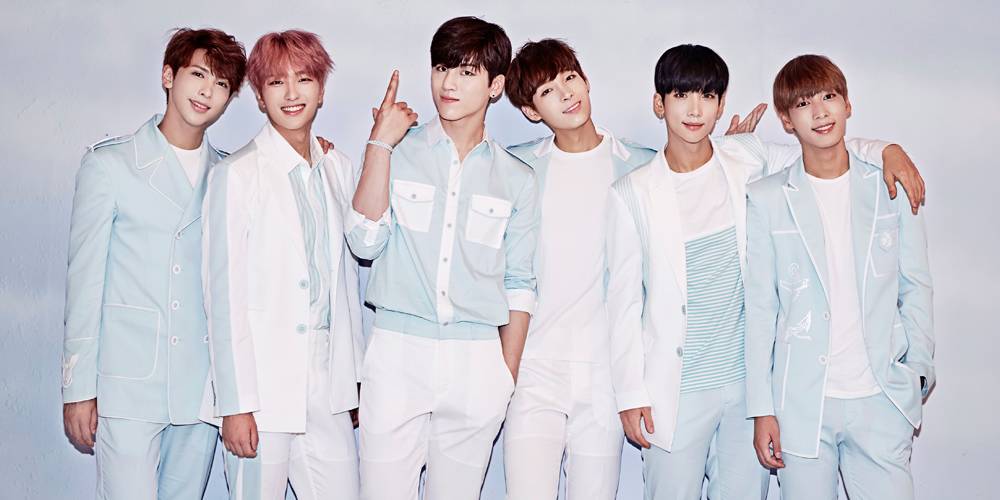 Snuper Taewoong
Real Name: Yoo Tae-woong (Hangul: 유태웅) / Yukimoto Yasuo (ゆきもと やすお)
Stage Name: Tae-woong (Hangul: 태웅)
Birth: May 24, 1994
Star Sign: Gemini
Height: 180 cm (5'11")
Weight: 58 kg (127 lbs)
Blood Type: A
Position in the Group: Leader, Rapper, Vocalist
Official Site: Instagram ( @taew__ng )
Snuper Suhyun
Real Name: Choi Hyung-geun (Hangul: 최형근)
Stage Name: Suhyun (Hangul: 수현)
Birth: October 1, 1992
Star Sign: Libra
Height: 177 cm (5'10")
Weight: 61 kg (134 lbs)
Blood Type: A
Position in the Group: Main Vocalist
Official Site: ( @keunisme )
Snuper Sangil
Real Name: Shin Sang-il (Hangul: 심상일)
Stage Name: Sang-il (Hangul: 상일)
Birth: May 1, 1993
Star Sign: Taurus
Height: 179 cm (5'10.5″)
Weight: 56 kg (123 lbs)
Blood Type: O
Position in the Group: Main Vocalist
Official Site: Instagram ( @sang2ru_ )
Snuper Woosung
Real Name: Choi Sung-hyuk (Hangul: 최성혁)
Stage Name: Woosung (Hangul: 우성)
Birth: September 24, 1994
Star Sign: Libra
Height: 183 cm (6'0″)
Weight: 66 kg (145 lbs)
Blood Type: A
Position in the Group: Vocalist, Visual
Official Site: Instagram ( @wooseonghyeok_ )
Snuper Sangho
Real Name: Jo Sang-ho (Hangul: 조상호)
Stage Name: Sangho (Hangul: 상호)
Birth: February 10, 1995
Star Sign: Aquarius
Height: 183 cm (6'0″)
Weight: 59 kg (130 lbs)
Blood Type: A
Position in the Group: Main Dancer, Vocalist
Official Site: Instagram ( @s___dear )
Snuper Sebin
Real Name: Jang Se-bin (Hangul: 장세빈)
Stage Name: Sebin (Hangul: 세빈)
Birth: April 24, 1996
Star Sign: Taurus
Height: 181 cm (5'11")
Weight: 63 kg (138 lbs)
Blood Type: O
Position in the Group: Rapper, Vocalist, Face of the Group, Maknae
Official Site: Instagram ( @__jang3bin__ )
Snuper Discography
Snuper released several singles with fresh and easy listening music genres. You can also choose some songs from Snuper which will become your favorite playlist. If you haven't heard any of Snuper's songs, you should check out their songs and music videos in the session below to brighten your days!
The six-member rookie male idol group SNUPER announced their splendid debut.
Shall We Dance is an album produced by Sweettune's composition team. The intro, the title song "Shall We Dance," the fan song "Polaroid," and the remake version of SBS' "Hyde, Jekyll" OST are included.
The title song "Shall We Dance" is a song with a cool and light beat and gentlemanly lyrics. The refreshing synth and electric guitar sounds are impressive. The music video was produced in a one-take format. It is about a girl who is trapped in a boring daily life escaping into the world of Snuper.
Besides the music video for their debut, Snuper also released some singles after that. In 2015, they also had another single titled "Polaroid," and in the next year, Snuper released 3 singles titled "Platonic Love" (지켜줄게), "You=Heaven" (너=천국), and "It's Raining."
In 2017, Snuper released 3 singles titled "Back:Hug" (백허그), "The Star of Stars" (유성), and "Dear." In 2018, Snuper released 2 singles titled "Tulips" and "You in My Eyes (Special Edition)" (내 눈에는 니가). In 2019, Snuper released Japanese singles titled "Weekend Secret" and "Come Over."
Snuper Debut Era
On November 17, 2015, with only a few days left in 2015, another rookie group debuted. Snuper debuted with their first mini album Shall We. They are the first boy group to debut under Midway Entertainment, the management company to which actors Hong Jong-hyun and Lee Ki-woo belong.
The six-member group consists of Sangil, Sangho, Sebin, Suhyun, Woosung, and Tae-woong. Snuper means "HIGHER THAN SUPER," which is superior to "SUPER," and it means that one superman will gather to become a stronger Snuper.
It is said that it shows a variety of appearances from cute and lovely appearances like the team name is reminiscent of Snoopy, the dog loved all over the world, to a cool and intense appearance that matches the true meaning of being superior to Snuper and Super. They are determined to become Superman-like to the music industry and fans by gathering Superman one by one.
Contrary to the trend of preferring singles as their debut album these days, Snuper chose a mini album. It means that they were confident in their musical ability, and they wanted to show more to the public. Also, since it is an album that has seen the light of day after a hard practice period, the reactions of the members and those around them were full of anticipation.
"I'm nervous, I'm excited, and I'm looking forward to it. It's a complex feeling," Sebin said. "I practiced for a long time, but my parents liked it. Seeing that makes me happy, and I want to work harder," Suhyun said.
"I had a lot of friends who congratulated me, but among them, I remember the words of a friend who comforted me by saying, 'You worked hard,'" Sangil stated.
In Snuper, there are members who have been practicing for a long time at the agency Widmay, and there are members who have been trainees at other agencies. Sebin and Taewoong first showed their faces in acting through various dramas and movies. The six members with such diverse backgrounds finally came together as a team called Snuper and dreamed of becoming "boyfriend idols."
"These days, there are a lot of strong and performing teams among idol seniors, and we are trying to give the fans and the public a friendly boyfriend idol feeling. It feels like a close brother or an older brother next door. I want to give you a warm image that you can approach easily and tell your feelings," Woosung said.
"It's a friendly image. However, this is not always the case, and I can show you a wonderful side anytime, somehow. Just because you're my next-door neighbor doesn't mean you're always friendly, right? Sometimes he shows a manly side," Soohyun said. "It has a reversal charm that you never know when it will change. I haven't even been able to show 10% yet. We have a lot of charm," Woosung added.
It seems that there are many female fans whose heart rates skyrocket for Snuper who has infinite potential. Rather than a man who openly says, "I'm going to seduce you!" the moment you suddenly look like a man in a very different way than a man who was close to your brother or sister, you are bound to be more attractive.
In fact, the members have cute appearances and even bright smiles that make you smile, giving off a truly "handsome oppa" feeling. Still, the group makes the hearts of women flutter by boasting a superior visual with an average height of 180 cm and a luxurious aura that is strangely exuding because they ate idols of an actor's agency. You will fall in love just by looking at them, but this is not the end. Looking at each one of them, the members have their own charms as well.
"I am in charge of smiling in the team. I'm sure you will smile after seeing my visual," Sangho said. "I think singing is my strength. I practice singing hard. Of course, the other members work hard, too, but I think I'm the type of person who works harder, especially in areas where I'm greedy. I usually practice ballad songs a lot," Sangil said.
"I think my charm is that I have a lively personality that brings joy to others. But, although my personality is bubbly, musically, I want to look serious. Since I am a vocalist, I want to show a lot of the colors that I have musically," Soohyun said.
Suhyun wanted to try anything in the field of music and in the field of art, so he also tried DJ-ing. Also, these days, he is obsessed with the genre of R&B, and he enjoys listening to it and doing a lot of work. It is a genre that has a simple yet dreamy feeling and a sexy feeling.
"I like to talk. I also like the atmosphere with people, and I am confident that I will survive well in the entertainment industry because I have excellent judgment skills. I think I'm the type of person who adapts well to any place and overcomes the situation quickly," Woosung said.
"I think my strength is being slow but steady. I've been a trainee for that long, and I tend to try to do things accurately. If anything is given to me, I take responsibility for it," Taewoong said.
Taewoong is also the leader of the team, so he naturally nodded at his words while explaining about leadership. In the interview that day, Taewoong organized his words coherently and showed a calm side as well as the ability to calmly embrace the members.
Lastly, the youngest, Sebin, is the King of Aegyo recognized by the members. At the same time, he is a member with a masculine charm as he has 7 dan martial arts skills including 3 in taekwondo, 2 in martial arts, 1 in hapkido, and 1 in yusu (Chinese martial arts).
Snuper Hiatus
Since 2019, Snuper has stopped promotions and activities because some members are focusing on enlisting for their military service. The agency did not provide detailed information about how long Snuper's hiatus would be. However, the group's official social media is still active to upload some news such as their 5th anniversary on November 2021.
One of Snuper's members, Sebin, decided to re-debut again in another boy group named OMEGA X in 2021. There is still no news that can confirm whether Sebin will promote as a member of OMEGA X and leave Snuper or not.
Let's hope for the best for Snuper. Hopefully, when all the members finish their military service, Snuper will be actively promoting again and releasing new songs to greet fans as soon as possible!
---
Well, that is all of the information about Snuper and everything you should know about them. If you like this article, don't forget to share it on your social media and wait for another interesting article from Byeol Korea!