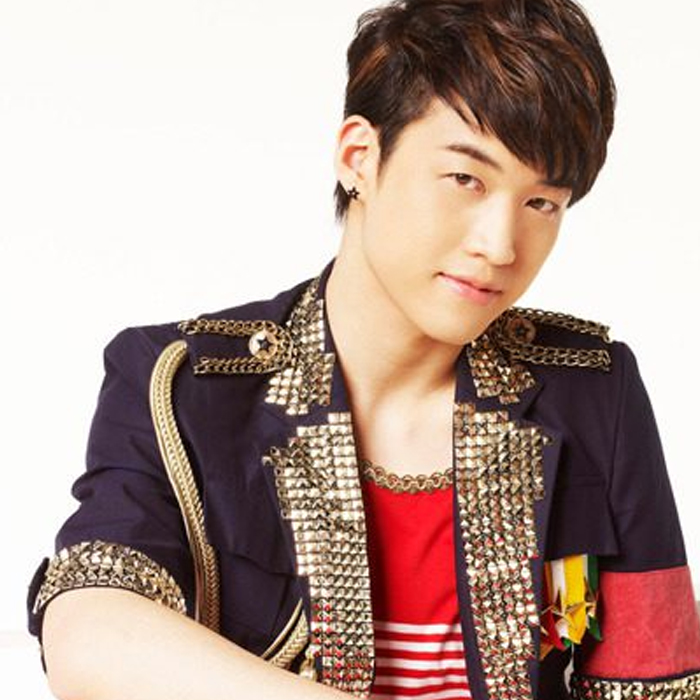 Everything You Need To Know About SHU-I Youngest Member Park Jin-seok!
Do you know about the South Korean boy group SHU-I? For your information, SHU-I (Hangul: 슈아이) is a boy group under Yejeon Media (South Korea) and AVEX TRAX (Japan) and consists of 5 original members, namely Inseok, Changhyun, Hyungjun, Minho, and Jinseok. SHU-I debuted with a single titled "Bomb Bomb Bomb" on September 11th, 2009.
In this article, there's detailed information about one of SHU-I's members who is also the youngest member of the group, which is Park Jin-seok, or known as SHU-I's Jinseok. Without waiting any longer, let's find out more about SHU-I's Jin-seok, starting from his full profile, fun facts, to what he is up to after the group disbanded, in the article below.
SHU-I Jin-seok Full Profile
Real Name: Park Jin-seok (Hangul: 박진석)
Stage Name: Jin-seok (Hangul: 진석)
Birthday: January 22nd, 1991
Star Sign: Aquarius
Height: 176 cm (5'7″)
Weight: 64 kg (141 lbs)
Blood Type: B
Position in the group: Main Dancer, Lead Rapper, Maknae
Education: Seoul University of Arts, Dance department
Nationality: Korean
Official Sites:
YouTube:  JIN SEOK
Instagram: @jinstar
Twitter: @jinseok2/@jinseok_staff
Website: jinseok.jp
SHU-I Jinseok Fun Facts
SHU-I's Jinseok's specialty is dancing
SHU-I's Jinseok's hobby is watching anime and movies
SHU-I's Jinseok is the girliest member of the group
SHU-I's Jinseok speaks Japanese fluently and he's a beginner at English
SHU-I's Jinseok likes to say "I'm so cute" in English
SHU-I's Jinseok's favorite artists are Michael Jackson, Sandaime, and J Soul Brother
SHU-I's Jinseok likes "Rollin" by Brave Girls
SHU-I's Jinseok's favorite color is purple
SHU-I's Jinseok likes anime, his favorite one is ONE PIECE
SHU-I's Jinseok is the "reliable younger brother" among the members
SHU-I's Jinseok was selected as an exchange student with Japan for dance when he was a student
SHU-I's Jinseok was the winner of Dongnang Dance Arts Festivals, Dance Department in 2008
SHU-I's Jinseok was the 3rd winner of the 2008 Rende National Acting Competition
SHU-I's Jinseok would become a dance teacher if he wasn't a singer
SHU-I's Jinseok was the last who finished his mandatory military service among the members (and as the maknae)
SHU-I Jinseok Solo Career
SHU-I announced that they are officially disbanded through their homepage on August 16th, 2015. This news was very unfortunate because SHU-I had many fans because they promoted in two different countries, Japan and Korea. Some of the members restarted their careers from the very beginning and Jinseok also started his solo career.
SHU-I's Jinseok tried his opportunity as a solo artist and made various activities and promotions as Jin-seok the solo artist. As you can see from his Instagram account, Jin-seok is now busy as a singer and model because he often uploads behind-the-scene pictures in the studio or just casually hanging out with his friends during free time.
Beside that, Jin-seok is also the owner of an online shop where he sells various kinds of merchandise for his fans as well as solo albums that he has released. Make sure you follow Jin-seok's official Instagram account to keep up with his daily activities and send positive comments to support him!
---
Well, that was all the information about SHU-I's Jinseok and everything you should know about him. Let's keep giving our support and love to SHU-I's Jinseok, and hope that whatever he's doing right now in his career will bring him happiness. If you like this article, please don't forget to kindly share it on your social media and stay tuned for more interesting upcoming articles from Byeol Korea!