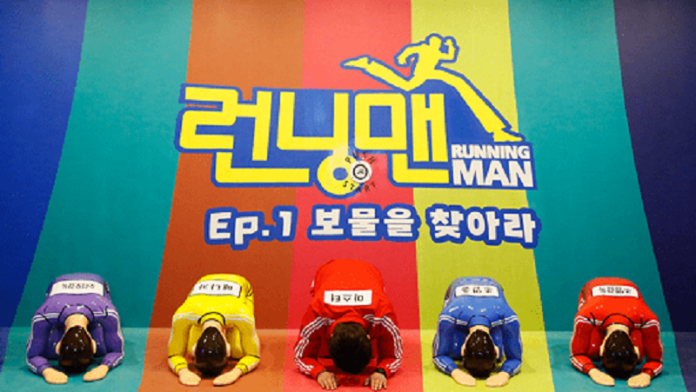 Imagine Being In The Running Man Set
If you have been an avid watcher of the legendary SBS variety show Running Man and you are used to seeing Yoo Jae-suk, Haha, Ji Suk-jin, Kim Jong-kook, Lee Kwang-soo, Song Ji-hyo, Jeon So-min, and Yan Se-chan from the tip of your TV screen while chanting and dreaming that someday you will meet them on the Running Man set… have no worry because now you can fulfill your dream! Well, at least one of them.
Well, meeting the cast members might not be as easy and accessible, but walking around and exploring the Running Man set is something that is at the grasp of the hand of many visitors of South Korea, including the fans of Running Man. Yup, it's all very possible thanks to the Running Man Theme Park! Ready to get into the details of this very creative park? Scroll down this article below to find out more!
Theme Park Concept Based On Running Man
Inspired by the legendary TV show Running Man where the cast members and guests have to work together to accomplish a certain mission, the Running Man Theme Park offers an exciting attraction where the visitor feels like they are a part of the Running Man cast on the set of Running Man. The theme park, that goes by the name Running Man Ep.1 Treasure Hunt invites the guest to participate in a series of missions and various tasks as an 8th Running Man member.
There will be 12 missions in total, such as Jump Rope, Touch the Nametags, Dark Maze, Mirror Mirror, and more. Every time the guest completes a mission, they achieve R-Points and eventually, they are able to receive the Running Man Badge depending on how many R-Points they have collected. If they successfully collect more than 80 R-Points, they have the right to receive the Running Man Certificate and enter the Running Man Hall of Fame.
Wow, sounds exciting right?
Address: 41 Insadong 5-gil, Jongno-gu, Seoul, South Korea
Contacts: +82-2-2034-0606, http://www.running-man.kr/eng/main.do
Opening Hours: Monday to Sunday (10:00 – 20:00)
Ticket Price: 16,000 Won
What Is In The Running Man Theme Park?
Obviously, you can expect so much fun from visiting this Running Man Theme Park! There are 12 missions in total and every time you complete one mission, you will be elevated to the next round.
The 12 missions include:
Mission 1 Running Man Beginner
Here is the introductory pot of the game. In here, you will have a complete guide on how the mission works, including how to collect the R-Points properly and how to get the Running Man Certificate.
Mission 2 Run and Run
You must be getting used to seeing this game a lot in the Running Man episodes. That's right, the word 'Run' in Running Man represents how speed is the core skill needed in completing the mission. So, here you will be required to run a lot and fast!
Mission 3 Jump Rope
Life is all about timing! Here, you have to jump to match the lights.
Mission 4 Squat Maze
Just like the name, you are required to crouch down and find a way through the maze. Then, you have to pop up at different checkpoints to find the R-Marks!
Mission 5 Dark Maze
Similar to the previous mission, you have to use your 4th sense to find a way through this pitch-black maze!
Mission 6 Ball Throwing
Remember, this is a team mission. You have to cooperate with your teammates to throw balls through the halls!
Mission 7 Scream!
Shout your lungs out! Scream loud and louder!
Mission 8 Touch the Nametag!
Finally, our favorite mission from Running Man episodes. As you already knew, you have to react quickly to touch the name that is lit up.
Mission 9 Where is R-Mons?
Don't sleep! Keep your eyes open to find the R-Mons!
Mission 10 Ring Hanging
As the level is higher, the challenge is tougher. This time, you have to give your best in pushing yourself to the limit of your endurance. Keep holding and don't ever let go!
Mission 11 Tap Tap
Come on, it's one more to go! This time you will release the stress by tapping fast. And then, you will collect one more R-point!
and finally…
Mission 12 Mirror Maze
Watch yourself walk in circles and end in where you began. Collect the last R-Points to enter the Running Man Hall of Fame. Congratulations on winning the game!
Phew, what an exciting and fun experience!
People Review Of The Running Man Theme Park
One word that perfectly captures the whole experience of roaming around the Running Man Theme Park is FUN!
"Honestly we didn't expect the place to be this fun! So many fun unique games to play and we can say that being a Running Man is not easy! Keep up the good work Yoo Jae-suk, Haha, Ji Suk-jin, Kim Jong-kook, Lee Kwang-soo, Song Ji-hyo, Jeon So-min, and Yang Se-chan, hwaiting!!" -anakjajan.com
"Fun All the Way! It's covered under Discover Seoul pass! The instructions are clear and it's really fun! Expect lotta jumping, squat and rapid leg movements. Wear something comfortable 🙂 Would definitely recommend this for anyone who's visiting Seoul, the chip is timed for an hour and you can try any game as many times as you want till you hit the maximum R points" – @imnotgroot via Trip Advisor
"Good active fun. Spent a couple of hours here doing the challenge for the first part. It was quite fun from doing the arm hang to the maze to the spot the character and many other challenges. Queues for certain tasks were a tad long but overall still manageable." @2824 via Trip Advisor
"Adventure activity/team activity.
1. I didn't watch the TV series so the activity was totally new to me.
2. It was free on my Walking Tour, courtesy of Tmark Hotel Myeondong.
3. It was an engaging activity attempting to complete tasks within a time frame.
4. But I was puzzled as to how to play some of the games. Fortunately, I was with another person and he helped figure out how to play the activity to score the points.
5. It can be an engaging team activity if we have groups playing against each other." @557gabriel via Trip Advisor
"Great hour if tired of sightseeing. 4 kids aged 17-9 loved this, as did I! Fun with a 1-hour time limit. Happened to be looking for our what's next after walking from the Buckhon Hanok Village and felt that this, combined with the poo-museum and VR-rollercoaster fitted the bill perfectly. Great individual challenge, not a must-do, but really good fun." @iamjcstuart via Trip Advisor
"Came for poo-poo land, and luckily they had this exhibit next to it since poo-poo land took only around an hour! It was nice to do both. I went with my seven-year-old son, and he had a really great time. Not particularly meant for his age, but he still enjoyed it! Really easy to locate (basement of the duty-free building) and surrounded by lots of restaurants and shops." Rachel K Zang via Trip Advisor.
"Super fun. It's fun to try some of the games that play like in the variety show Running Man. Try your best to do it in 1 hour." Theresia S via Trip Advisor
Reasons Why You Should Visit The Running Man Theme Park
So, in conclusion, we have summarized the three main reasons why you must come to the Running Man Theme Park:
1. It's One of a Kind
You can not find this kind of experience anywhere else! Only in this theme park, you can make your dream of being one of the Running Man cast members and tackle the mission, come true!
2. It's Super Fun!
Should we say more? The people's reviews say it all. Besides, it will be a fun alternative if you enjoy the outdoor activities inside the colorful indoor place!
3. It's a Good Place to Take Photos
Like nowadays young people say: "Do it for the gram!"
So, have we managed to get you interested in visiting this theme park when you go to Seoul? Tell us in the comment box below!