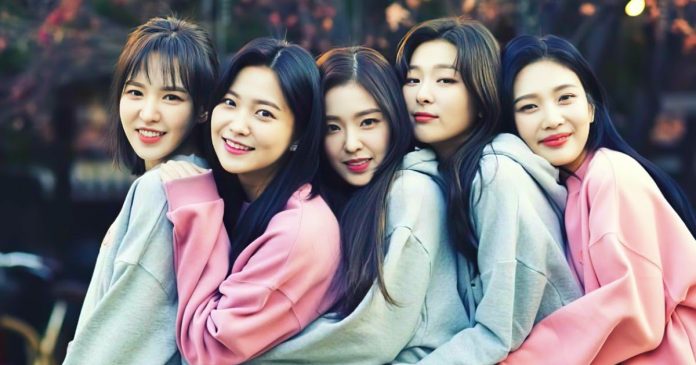 Everything You Need to Know About Red Velvet's Plastic Surgery
Apart from the popularity that Red Velvet have achieved to date, the girl group has often been subjected to bad rumors and controversies. One of these bad rumors that have been circulating around the members is that some of the members have done plastic surgeries.
Talking about plastic surgery, it's really not a secret anymore that lots of Korean celebrities have undergone plastic surgery to cover up their facial flaws. So, have Red Velvet members undergone plastic surgery, same as some of their celebrity friends? This question will be answered soon in this article, so if you want to know the answer, just keep scrolling down.
Has Irene Done Plastic Surgery?
Irene, whose birth name is Bae Joohyun, is the leader and the oldest Red Velvet member. Many people believe that the leader is really a goddess, because of her perfect and astonishingly beautiful features. Her beauty has made her popular among Daegu society, (Daegu is where Irene is from) even before she debuted with Red Velvet. So, because she's pretty, does it mean that Irene has undergone plastic surgery? Take a look at this comparison below.
So, when we look at the comparison picture, we can surely say that Irene is really a natural beauty. She doesn't seem to have changed at all since the old days. If we compare her old pictures before debut, the only things that have changed are her teeth and her real eyes. Her teeth are neater than her old ones. We can also see that she has nasolabial folds, lines that are popping out from our faces when we're smiling. Talking about her eyes, she had mono-lidded eyes, but now it seems that she has double eyelids. However, it has never been confirmed that Irene has done plastic surgery.
Even if it hasn't been clearly stated that she has or hasn't done plastic surgery, it still doesn't mean that she hasn't done anything to correct some of her facial features. She has fixed her teeth by following some teeth correction procedures. Her once mono-lid eyes are now double-lid, but it could be done with the use of eyelid tape. Her eyes are breathtakingly beautiful, even a plastic surgeon has once said that he often does double eyelid surgery to make the patient's eyes similar to Irene's.
Has Seulgi Done Plastic Surgery?
Kang Seulgi is considered as the Red Velvet dancing machine. Her dancing skills have been praised by many fans since she made her official debut with the other members. One of the most unique Seulgi facial features is her beautiful and seductive eyes. So, are Seulgi's eyes different from when she was a kid? Has Seulgi really went under the knife? Let's check the comparison below!
If we look at the overall picture, we can say that she's exactly the same! She really has a natural beauty since she was a little girl! Compared to her pre-debut and post-debut photographs, none of Seulgi's facial features have changed drastically. She really had mono-lidded eyes, and she still has those eyes until today, unlike many other K-pop idols who have done the ops to make their eyes bigger. She might have had her teeth corrected, but teeth correction is not plastic surgery, so it's better to say that Seulgi has not done any of the plastic surgeries.
Has Wendy Done Plastic Surgery?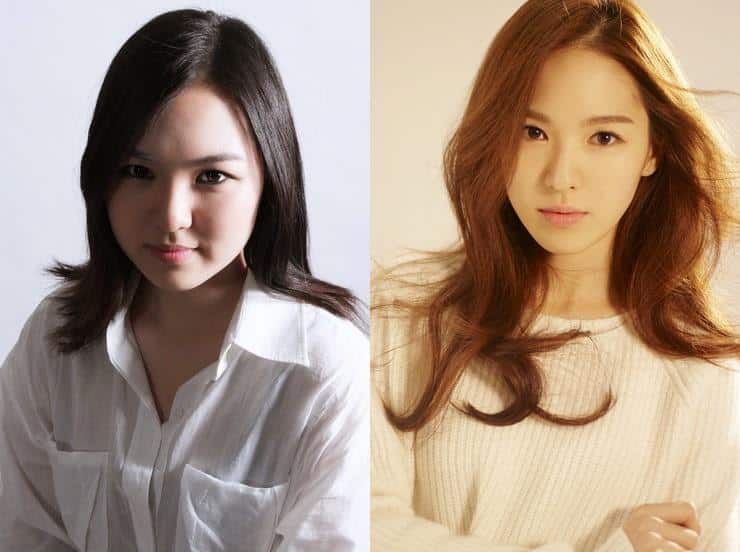 The Canadian-born member is the lead vocalist of Red Velvet. Wendy, or Song Seungwan, is also a very beautiful member. You probably still remember the accident she had about two years ago, an accident that occurred when she and her groupmates were doing a rehearsal for the SBS Gayo Daejeon. Since that accident, it seems like Wendy's appearance has changed a lot. So, was the appearance change caused by the accident? Or, did Wendy really do some plastic surgery to change some of her facial features? Take a look at this comparison below.
If we look at the comparison, we can surely see that there are a lot of her facial features that have changed. But that doesn't mean that she has totally changed! She's still the same Wendy, though, and she looks so beautiful anytime. However, it seems that Wendy has become thinner, and her eyes look bigger than before she made her debut. Not only that, her teeth are corrected too, and her chin looks less natural. So, does that mean that Wendy has done plastic surgery?
We're not really sure if she has done surgery, because it has never been stated clearly that she really has done it. It's safe to say that her appearance changed because she just lost her baby fat and some bodyweight. The accident has also changed Wendy's appearance a little bit. However, many fans believe that she has done some surgeries to her eyes and to her jaw, because her eyes look bigger and her chin looks tighter.
Has Joy Done Plastic Surgery?
Joy, or Park Sooyoung, is the tallest Red Velvet member. She was the youngest member, or simply known as maknae, but her maknae position was taken by Yeri when she joined the group in 2015. We can totally agree that Joy has a very natural beauty. Her beauty can captivate anyone's heart. When she was a kid, she was told by some older people to join Miss Korea since she was pretty. So, did Joy really have a beautiful appearance? And did her beauty change a lot since she made her debut? Let's take a look at these shots below.
Well, when we see her face in the past, she had asymmetrical and mono-lidded eyes. Her face was quite round and her chin wasn't too sharp. However, when we see her current face, it seems that her eyes are double-lidded and more symmetrical. Her face isn't as round as in the past, and her chin looks sharper than before.
Once, there was an article spreading around the internet, and someone who claimed to be Joy's classmate commented that Joy really had double eyelid surgery. So, can we truly believe the classmate and take her comment into account?
Despite these changes and the unofficial comment, it has never been confirmed officially that Joy has done plastic surgery. But, if she really has done it, we can safely say that she just did the double eyelid surgery. Many K-pop observers feel that Joy's facial features have largely changed due to her dramatically changing weight.
As you know, she tried her best to lose weight and followed several strict diets, but any strict diet will not change your face shape. However, losing weight will make one's baby fat reduced, and this baby fat lies in every part of our body including our faces. That's the reason why, whether she has or hasn't done any procedures, her overall look has changed mostly because of her body changes, not because of the result of surgery. Anyway, with or without surgery, she's still beautiful, isn't she?
Has Yeri Done Plastic Surgery?
Yeri, whose birth name is Kim Yerim, is the youngest Red Velvet member. She became a trainee at 12 years old, and made her debut at 16 years old. One of the most appealing things about Yeri is her cheerful and bright personality. She is also considered as a social butterfly, because she can easily make friends with other K-celebrities, not only with her label mates in SM Entertainment. However, Yeri's appearance doesn't gain as much attention as her personality. So, does that mean that Yeri hasn't done any surgeries, because her appearance is not worth talking about? We first need to take a look at these photos below.
Well, looking at the photos, she looks just the same, doesn't she? There's a minor change in her eyes that look bigger than in her early childhood. Her forehead is also tighter than before. Apart from her eyes and her forehead, we can safely say that there's no significant change that has occurred on her face.
Many people believe that she has done some double eyelid surgeries to make her eyes bigger. Also, she is suspected of having a prosthesis put on her forehead. However, some people believe that Yeri hasn't done any plastic surgery, and the changes have occurred because she lost the baby fat and used double eyelid tape for her eyes.
So, that's all the information and rumors about whether Red Velvet members have had plastic surgeries or not. Overall, by comparing their pre-debut and recent photos, they are all gifted with such natural beauty! Some members tend to show slight changes, but the changes aren't significant.
We can never know for sure whether they have truly undergone plastic procedures, especially to their eyes, or they just used double eyelid tape to make them bigger (except for Seulgi). Some of them have also gotten their teeth corrected, but the correction is necessary to make their appearance better.
That's the article for today. If you feel that this article is helpful, please share it with your friends so they can read it too. Let's keep supporting Red Velvet. Don't forget to find more information about Red Velvet in Byeol Korea!