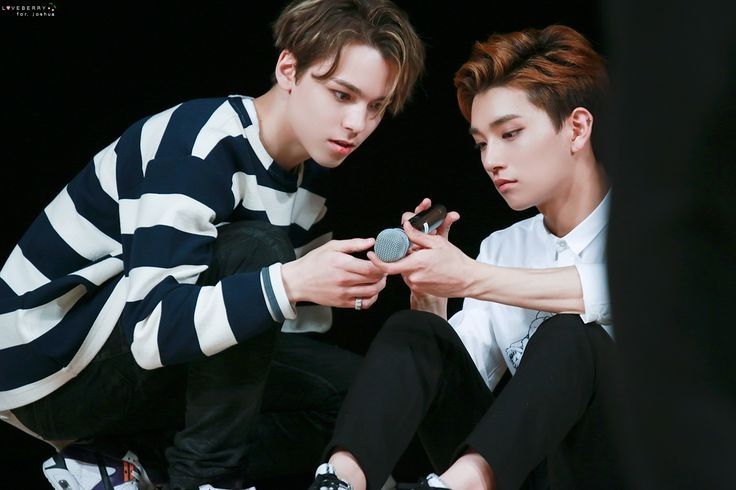 All You Need to Know About Joshua and Vernon SEVENTEEN
Seventeen (Hangul: 세븐틴; written as SEVENTEEN or SVT) is a South Korean male singer group formed by Pledis Entertainment. Thirteen members are divided into three different units to display their specialization of expertise: hip-hop units, vocal units, and performance units. This group is known for its members' involvement in compiling and making all the songs, as well as developing their choreography. The fan club for this group is called "Carat."
Among the thirteen members, there are two Seventeen members who are of American descent, Joshua and Vernon. Of course, they are the English speakers of Seventeen. Let's introduce them!
Joshua's Profile and Facts
Joshua is a South Korean singer and dancer. He is a member of the popular K-Pop group SEVENTEEN. When he was a child, he loved singing, playing the guitar and forming bands with his school friends; he auditioned and was accepted by Pledis Entertainment after finishing high school, and now he is in an important part of the SEVENTEEN group.
Joshua is a multi-talented person – he can play musical instruments, sing, compose, and dance; he has made many covers of popular songs, most often in an acoustic version, such as his version of "Because of You" by After School. Besides being part of SEVENTEEN's vocal unit, he also conducted a solo project with rapper Kisum, for the song "You and I." He is known as the gentleman of SEVENTEEN because he has never gotten angry and always speaks softly.
Joshua's Full Profile
Real Name: Joshua Hong/Hong Jisoo (홍지수)
Stage Name: Joshua (조슈아) (ジ ョ シ ュ ア)
Nickname: American Hyung, Gentleman Joshua
Date of birth: December 30th, 1995
Height: 177 cm
Weight: 60 kg
Blood type: A
Zodiac: Capricorn
Origin: Los Angeles, California
Team: Vocal
Joshua studied at an elementary school in Los Angeles, where he was born. He also attended high school or special high school in downtown Los Angeles.
The school was named Downtown Magnets High School, and Joshua finished school in 2014.
After graduating from high school, he became a student at Pledis Entertainment and was trained for two years and two months, along with Jeong Han.
It seems that Joshua is just a child, and his parents are still living together. He is always happy to make his parents proud and he is a child who is very devoted to his parents; he said his dream was to make his parents happy by being happy and doing what they support. Not much is known about his parents because Joshua is young and doesn't reveal a lot about his family.
He is fluent in both English and Korean, because he speaks Korean when at home with his parents, but speaks English at school. Although he considers English as his mother tongue, Joshua is quite fluent in Korean (it's just that he doesn't write it – he's bad at it!). He grew up in a Christian family in Los Angeles and his family goes to church every week; Joshua found his singing talent and began singing in the church.
After seeing how people were touched by his singing and the appearance of the song, he realized that that was what he wanted to do. So, at the time of the audition, he did his best, and he ran away.
Hong Jisoo, better known as Joshua Hong, is a member of the SEVENTEEN Vocal Unit. He was born in Los Angeles, USA, and he grew up there and attended school there too. At a very young age, Joshua discovered his musical talent and decided to play the guitar. He was very good and practiced a lot on his guitar skills, which he used to make cover songs and make up some new ones as well. He realized that he wanted to become a singer after singing in his family's church in LA when he ended his great audition after he finished singing.
Joshua is known as the most gentle member of SEVENTEEN because he is rarely angry, and always smiles and has a positive outlook on life. He speaks very softly and is talkative, so being around him made us feel like we have found a best friend!
One of Joshua's other qualities is that he cannot ask for mercy or comment on people; his past attending church and growing well might have an impact on his life now; his attitude cannot be a joke.
Joshua likes to play too – he used to love football, and also watched the animated program "Adventure Time."
The only drawback, as he said, was that the dance was bad – he didn't think he could make his bandmates proud with slow dances and it was difficult to accept dance moves.
However, everyone likes Joshua even though the dance is bad, and they even help him not to care about anything; a very good friend of his is Jeong Han because both of them are very close, more so than the other members.
Jeong Han, one of the members of Seventeen, and Joshua consider each other as brothers, and they even have a partner name – ShuJeon.
Joshua is not known to date anyone at this time, but he has mentioned several times about what attracts his attention in a girl.
Because Joshua is very attentive and kind, he likes to be with someone who looks like him. He also laughs, so he doesn't mind having a cute girlfriend, but it's also important that his girlfriend always smiles and has honesty.
Department in School: Music
Instrument: Guitar
Food: Chicken and Ice Cream
Beverages: Coffee
Colors: Blue, Brown, Black, and Pink
Song: "Gentleman Don'T" by Gabe Bondoc
TV Shows: Adventure Time
Film: Anything as long as it's a horror film
Music: hip-hop, R&B
Model: EXO, his parents, Eminem, and Shinhwa
Actor: Jang Dong Gun
Moto: "I live music"
Personality: Calm
Hobby: reading books, soccer
Artist: 2BiC
Animals: Rabbits
YouTuber: Gabe Bondoc, AJ Rafael, and Jeff Bernat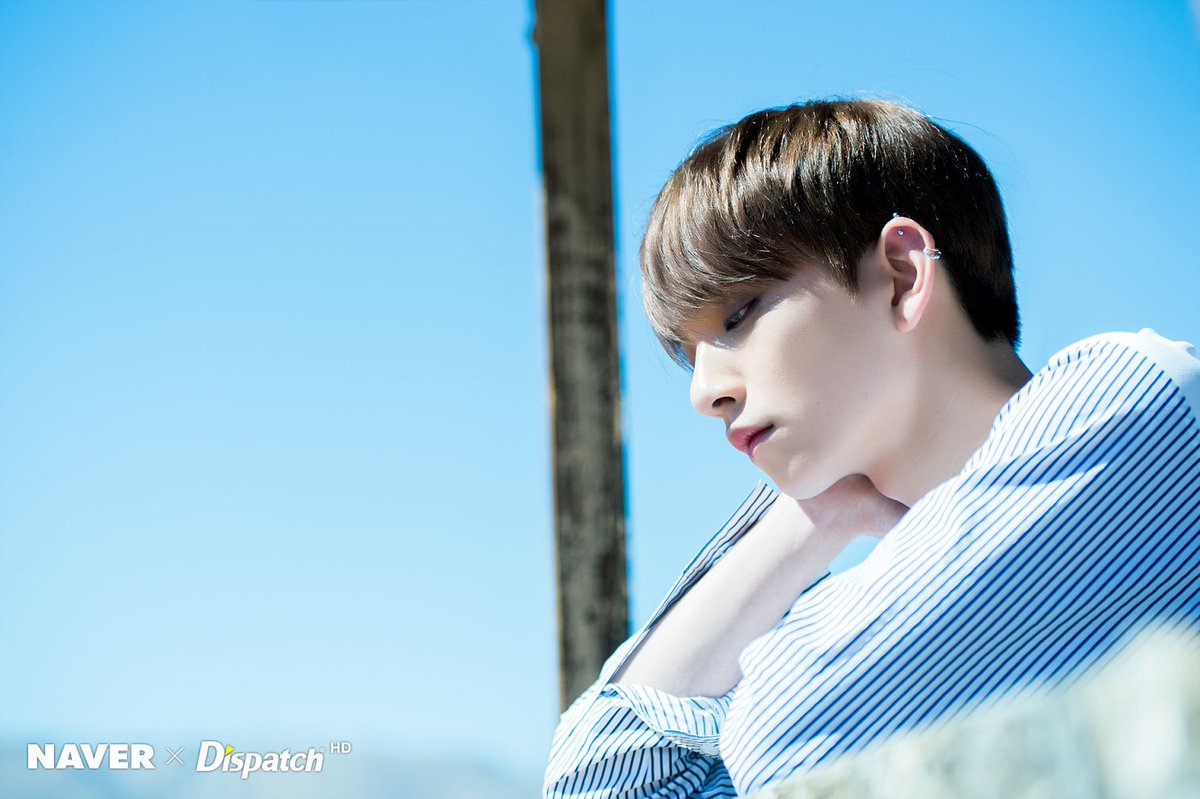 Joshua's Facts
Known as someone who is gentle in the group.
Known as a vocalist.
The name of the fan collection is rust.
His religion is Christianity.
His favorite quote is "Listen to the advice of parents well."
He plays several instruments not only the guitar.
He was born in the US from a Korean parent.
He became a protégé for 26 months before making his debut.
He wants to have a group like Shinwha.
He likes rabbits and hopes to have them as pets.
He serves his religion.
His first name is after the old agreement.
He is a person who speaks softly.
He doesn't like green.
He sang in the church when he was little.
He is a fan of EXO.
He likes Chris Brown, Eminem, Usher, and Tupac.
He likes to read, sleep, eat, play guitar, and sing.
He can cook well.
He likes to watch YouTube.
He prefers reading books to watching movies.
His biggest challenge is asking for people's generosity.
He is bad at dancing.
NEXT >>>