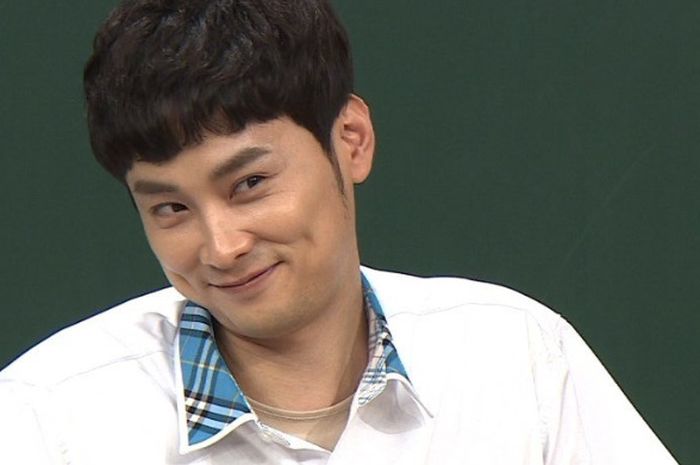 Meet The Handsome South Korean Singer and Entertainer, Min Kyung-hoon
Min Kyung-hoon is a Korean singer known for his rock band, Buzz, and duo, Universe Coward, with Kim Hee-chul. Buzz's second album, "Effect", was a huge success and earned the band extreme popularity. Min Kyung-hoon was known for his flower-man image and his incredible high voice. Let's get to know Min Kyung-hoon in the Channel-Korea article below!
Profile of Min Kyung-hoon
Name: Min Kyung-hoon
Place and Date of birth: Seoul, October 6th, 1984
Age: 36 years old
Labels: Innextrend
Band group: Buzz
Genre: Ballad, Pop Rock
Debut: 2003
Height: 180 cm
Weight: 65 kg
Education: Kyunghee University
Major: Post Modern Music Department
Blood Type: A
Hobbies: Playing computer games
Facts About Min Kyung-hoon
He attended an audition with AYON Entertainment
He dropped out of school after signing a contract with AYON Entertainment
He has two siblings
His favorite colors are white and blue
His ideal girlfriend type is a cute girl
He won the 9th and 10th Melon Music Awards for Best Rock Song, with Kim Hee-chul
Min Kyung-hoon's Debut as Lead Vocalist of BUZZ
From a young age, Min Kyung-hoon always wanted to be an entertainer. He imagined the privileges and lifestyles that every celebrity enjoyed. He acknowledged his musical talent during high school and had an interest in art. During his high school days, he registered for an audition for a company who were looking for entertainers. He attended the audition and his performance caught the attention of the judges. The entertainment company, AYON Entertainment, offered him a contract.
Min Kyung-hoon gave up his high school education in order to pursue a full-time career singer in 2002. AYON Entertainment put him in a band called Buzz as the band's lead singer. The other band members had been practicing for two years, so Min Kyung-hoon had to work extra hard, practicing and staying up late in order to keep up with the other members' progress.
Buzz debuted on October 11th, 2003, with a single titled Morning of Buzz. The band found fame and garnered attention for their second album, "Effect", which includes popular songs like Coward, Thorn and Travel to Me. After releasing their third album, "Perfect", the Buzz members, except for Min Kyung-hoon, started their mandatory military service and the band went on a temporary hiatus.
Min Kyung-hoon Became Entertainer
Min Kyung-hoon released his first solo album, titled "Im.pres.sive", with the advice and blessing of his former band-mates and agency. The album wasn't particularly well received and unpopular among fans. The following year, in 2008, he released a single, titled Day, which was also unpopular. After his failed solo albums, he suffered a depression and started drinking excessively.
With the help of his relatives, he recovered from his depression and started making music again. He released a mini album, titled Reunion, on February 4th, 2010. It included the single I Love You, which became a popular song. His second album, "Picnic", and appearance as guest vocalist in Buzz's album weren't successful because of controversies involving artists who collaborated in his album.
He was cast as main cast member of JTBC's new variety show, Knowing Brothers and regained his popularity through the show. He also partnered with Kim Hee-chul to form the duo Universe Coward under SM Entertainment. Their duo was hugely successful in 2017.
NEXT >>>