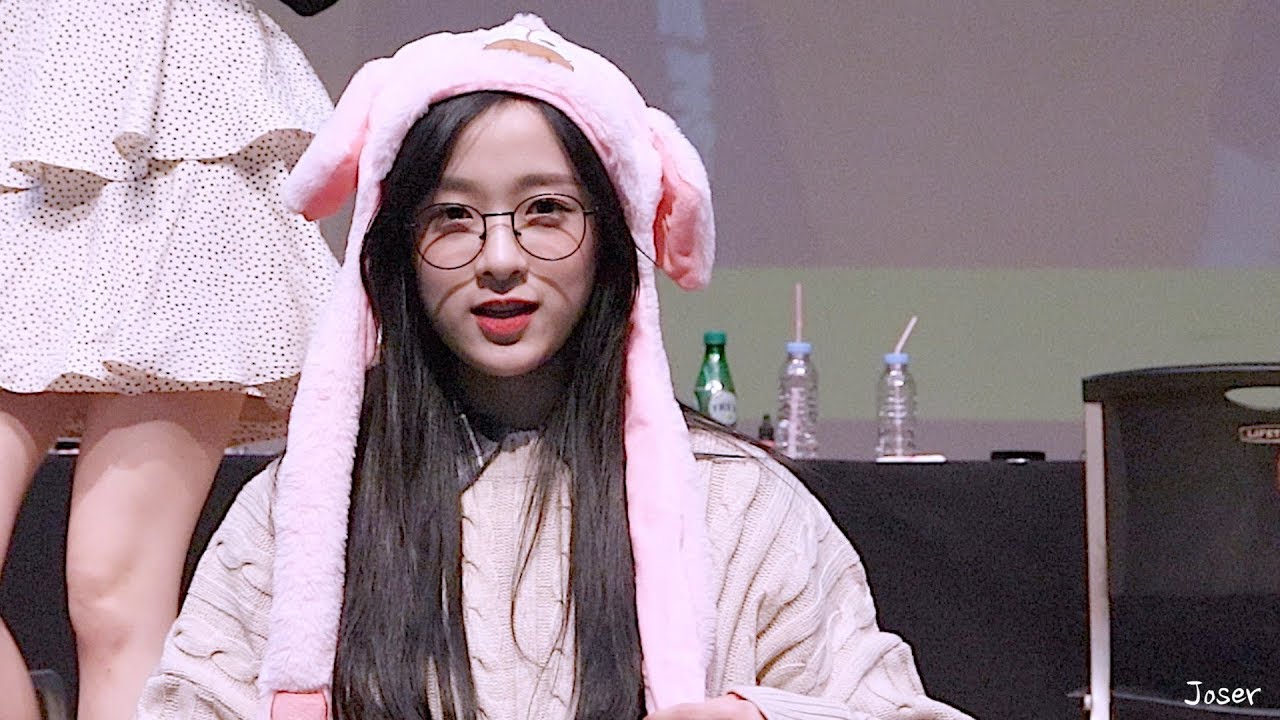 All You Need to Know About Youngest Member Of APRIL, Lee Jin-sol!
Lee Jin-sol (born in December 4, 2001) is a singer from South Korea. She is a member of the  girl-group April. Jinsol was introduced as a member of the group on July 20, 2015. She is the youngest member (known as the "maknae") as well as the main vocalist and a rapper in the group. Channel-Korea will tell you all about Jinsol in this article, so stay tuned!
Full Profile and Facts of Lee Jin-sol
Stage Name: Jinsol (진솔)
Birth Name: Lee Jin-sol (이진솔)
Position: Lead Vocalist, Rapper, Maknae
Birthday: December 4, 2001
Zodiac Sign: Sagittarius
Nationality: Korean
Height: 165 cm (5'4")
Weight: 45 kg (99 lbs)
Blood Type: O
Instagram: @truesol__0824
Facts of Lee Jin-sol
– Lee Jinsol was born in Yongin, Gyeonggi Province, South Korea.
– In mid-2016, Jinsol participated in the survival show "Girls Spirit".
– She trained for 6 months at DSP Media before joining APRIL.
– She is currently attending Seoul School of Performing Art.
– She is friends with TWICE's Chaeyoung.
Lee Jin-sol's Debut With APRIL
Lee Jin-sol debuted on August 24, 2015, in the girl-group APRIL, with the album Dreaming and the lead song "Dream Candy". The group is composed of six members: Chaekyung, Chaewon, Naeun, Yena, Rachel and Jinsol.
The group name is made up of 'A' and 'pril'. 'A' means 'the best girl group' and 'pril' means lovely girls. Whebn combined, 'April' means 'the best, lovely girls'. They are also known as 'Sa-wori' (사월이, April), 'Apple' (에플, pun of April) or 'Pril-e' (프릴이, pun of pril). After their debut, fans started calling them 'Chung-jeong-dol' (청정돌, pure idol).
Jinsol became a student at the Academy Best Vocal and trained for a year and a half at DSP before debuting in April. She is now attending the Seoul School of Performing Arts. Jinsol had previously left Seowon Middle School in order to concentrate on her debut with the group.
Lee Jin-sol's Sub-unit with Naeun APRIL
On February 5, 2018, Naeun and Jinsol were revealed as April's upcoming 'secret unit'. The group previously teased a special unit album, and it looks like Naeun and Jinsol will be teaming up for the track "My Story". From the teaser images below, you can see the April sub-unit has a feminine, flowery concept in store for fans.
You can watch their music video below!
NEXT >>>