Everything You Need To Know About NTX Lead Vocalist Son Ho-jun!
NTX (Hangul: 엔티엑스) is a South Korean boy group that was previously named NT9 during its pre-debut before debuting under Victory Company. NTX made its official debut on March 30, 2021, with a single titled "Kiss the World." Besides that, it also has many members with a 10-member lineup including Hyeongjin, Yunhyeok, Jaemin, Changhun, Hojun, Eunho, Jiseong, Seongwon, Gihyun, and Rawhyun.
In this article, there's detailed information about one of NTX's members, and we will also get to know more about NTX's lead vocalist, which is Son Ho-jun! Let's find out more about him starting from his full profile, fun facts, until his debut era in this article that has been provided by Byeol Korea!
NTX Hojun Profile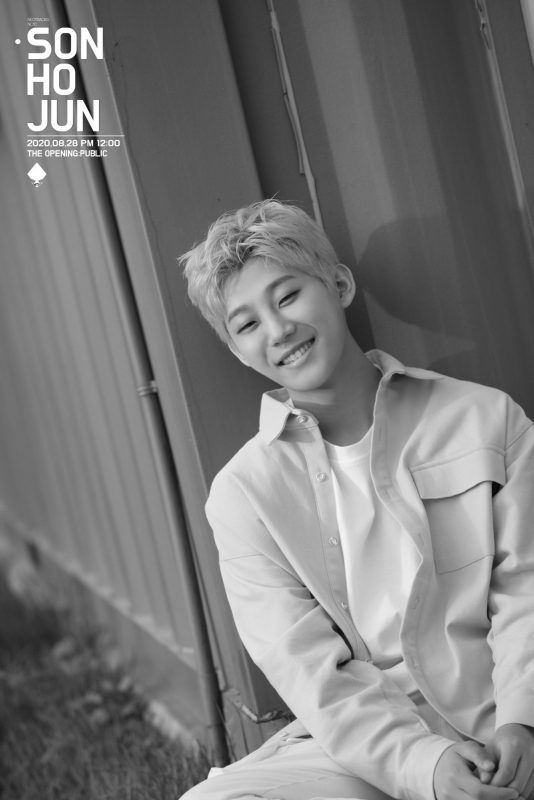 Real Name: Son Ho-jun (Hangul: 손호준)
Stage Name: Hojun (Hangul: 호준)
Birth: Gyeongsangnam-do, Miryang City, South Korea, May 22, 2002
Star Sign: Gemini
Height: 173 cm
Family Members: Parents
Position in the Group: Lead Vocalist
Education:
Miribol Elementary School (Graduated)
Miryang Middle School (Graduated)
Miryang High School (Withdrew)
Nationality: Korean
NTX Hojun Fun Facts
NTX's Hojun's MBTI is INFP.
NTX's Hojun finds talking in videos awkward so he is quite shy.
NTX's Hojun is in charge of "not being funny."
NTX's Hojun said he started becoming funny, but he reverted back.
NTX's Hojun is a shy person, especially in front of many cameras.
NTX's Hojun's TMI is that his ears turn red when everyone focuses on him.
NTX's Hojun likes cooking. Even though he's not that good at it, he enjoys it.
NTX's Hojun loves bread.
NTX's Hojun hopes to take Hyeongjin on a bread tour with him when things get better.
NTX's Hojun's favorite color is sky blue.
NTX's Hojun's hobbies are looking up at the clear sky and walking while looking at the scenery.
NTX's Hojun's nickname is Nojaem-jun.
NTX's Hojun's role models are BTS' Jin and ASTRO's Moonbin.
NTX's Hojun officially graduated from school in February 2022.
NTX's Hojun's strength is his attractive smile.
NTX's Hojun spends his time watching dramas when taking a break.
NTX's Hojun would like to try paragliding.
NTX's Hojun's favorite food recently is Rosé tteokbokki.
NTX's Hojun dislikes mushrooms.
NTX's Hojun would want to eat bread the most if he was on a diet.
NTX's Hojun would take a bicycle, knife, and fire if he fell on a deserted island.
NTX's Hojun would represent himself as a hamster because his fans refer to him as a hamster.
NTX's Hojun would think about doing well today if he looked at himself in the mirror.
NTX's Hojun would choose neat and dandy as his fashion style.
NTX's Hojun's biggest worry these days is exercising.
NTX's Hojun will work hard for his fans.
NTX's Hojun's favorite season is spring.
NTX's Hojun would play with the youngest member Seungwon to relieve stress.
NTX's Hojun's usual habit is brushing his hair.
NTX's Hojun chose lip tint as the most important thing in his life these days.
NTX's Hojun's small work is when he lost weight.
NTX's Hojun would say, "Look at the world wider" as advice for himself 5 years ago.
NTX's Hojun thinks he will be an overseas tour singer 10 years from now.
NTX's Hojun would like to have a collaboration with ASTRO in the future.
NTX's Hojun would like to appear on Amazing Saturday if he had a chance to appear on a variety show.
NTX's Hojun would be a chef if he was not working as a singer.
NTX's Hojun wants to achieve the Rookie of the Year Award.
NTX Hojun Debut Era
NTX is a 10-member idol group that debuted on March 30, 2021, under Victory Company.
Its first official debut mini album is titled FULL OF LOVESCAPES with a debut song titled "Kiss the World" which is in the pop-dance genre. It shares with fans the warmth of a lost person and the longing that is formed when neither can hug or hold each other due to the pandemic COVID-19.
This album includes "Kiss the World" where you can feel the fresh and warm emotions of the members and "BLACK HOLE," the pre-debut single. "Yubi Muhwan" was created by Rawhyun, Jisung, Hyungjin, Yoonhyuk. Jaemin's "Magic Shoes" shows off their excellent choreography.
In addition, the sub-title song "Choco Ice Cream, which has an impressively sophisticated melody, and "HI STAR" and "Survive", which all members participated in to write the lyrics, are included. It was expected to stimulate the hearts of fans with a single tone and spectacular performance.
NTX previously showed solid vocal skills and sword choreography at a pre-showcase stage, and it was released with various content such as a music video for the ballad version of "Kiss the World," a group photo teaser, and individual image teasers of the members wearing national costumes from around the world. Even before their official debut, they were receiving a lot of attention.
NTX, which heralded the birth of a global super rookie, actively met with fans since the release of the album. As a newcomer in the K-pop industry and also as a rookie idol, NTX's Hojun wished for the best for his journey and hoped that many fans would like their debut in 2021.
What do you think about NTX's Hojun's debut era?
---
Well, that is all of the information about NTX's Hojun and everything you should know about him. Let's keep sending him a lot of love and support so his career will shine even more in the future. If you like this article, don't forget to share it on your social media and wait for another interesting article from Byeol Korea!