Meet The Vietnamese-Australian Member of NewJeans, Hanni Pham
Have you guys heard about the 'sister' K-Pop group of BTS, NewJeans? Yes, the group just made its debut in 2022 and is managed under ADOR, the sub-label of BTS's agency HYBE Labels (previously known as Big Hit Entertainment).
The group consists of five members, and one of them is Hanni. She isn't an ordinary K-Pop idol since she was a Vietnamese-Australian idol that has been pursuing her dream since she was younger. In this article, Byeol Korea will explain everything about NewJeans' Hanni, so keep on reading!
Full Profile of NewJeans Hanni
Birth Name: Phạm Ngọc Hân / Hanni Pham
Stage Name: Hanni (하니)
Date of Birth: Melbourne, Victoria, Australia, October 6, 2004
Zodiac Sign: Libra
Blood Type: –
Height: 161,7 cm
Weight: –
Nationality: Vietnamese-Australian
Position in NewJeans: Vocalist, Dancer
Years Active: 2022 – present
Label: Big Hit Entertainment, ADOR (2021 – present)
Associated With: NewJeans
Interesting Facts about Hanni That You Shouldn't Have Missed!
Hanni can speak Vietnamese, English, and Korean
Her nickname is 'Pigtails'
Hanni's family consists of a mother, father, and a younger sister named Jasmine Pham
Hanni's favorite colors are grey and mint
Her favorite season of the year are fall, winter, and spring
Hanni loves watching movies and vlogs
She can play ukulele
She loves wearing hoodies
Hanni trained for 2 and a half year
Hanni's favorite foods are bread and meat, but she almost eats everything
She enjoys eating Hawaiian pizza and mint chocolate as well
She is also a member of the baking club on Phoning (the app for NewJeans)
Hanni Pre-Debut and Past Activities
Since Hanni was younger, she has fallen in love with dancing. It was also proven since Hanni was a part of the dance crew AEMINA Dance Crew based in Melbourne, Australia. Then in October 2019, Hanni successfully passed the Big Hit Global Audition and began her journey as a trainee in 2020.
Hanni spent 2 and a half years as a trainee before eventually debuting as a NewJeans member. Even before her official debut with NewJeans, Hanni drew attention after she made an appearance through BTS's "Permission To Dance" music video in July 2021. Due to her appearance, she has also been given the nickname 'Cherry' by the public!
You can also check out some of NewJeans' Hanni's pre-debut and childhood pictures here: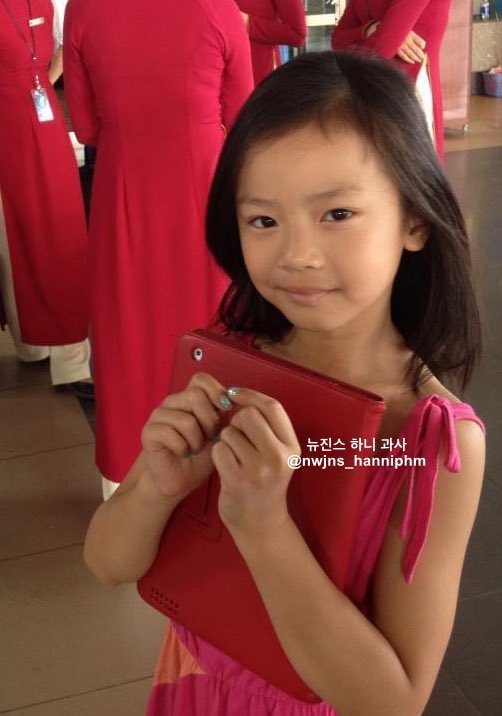 Hanni Debut with NewJeans
A little bit different than other groups, NewJeans started to expand their popularity by releasing a pre-debut music video entitled "Attention" in which Hanni was featured as well. The music video has increased more viewers since its first release on July 21, 2021.
And then, Hanni, with the other 4 members, officially debuted on August 1st, 2022, with the release of the mini album "New Jeans" and "Cookie", "Hype Boy", and "Attention" served as the title tracks.
The mini album "New Jeans" also made a new history in the Gaon chart by receiving over 440,000 pre-orders and marking NewJeans as the highest girl group's debut album in Gaon.
NewJeans' songs were reportedly focusing on the organic and comforting tracks that were somehow suited for easy listening. Shortly after the group's debut, their agency ADOR also released an app named Phoning to build a close relationship between the members and the fans.
That's everything about Hanni of NewJeans! Although the K-Pop idol just made her debut in the half of 2022, Hanni has proven that her unique skill is beyond expectation. Let's wait and see for more upcoming projects from Hanni and NewJeans in the future!
What do you guys think about Hanni? Leave a comment below regarding that matter, and don't forget to share this article on your social media!