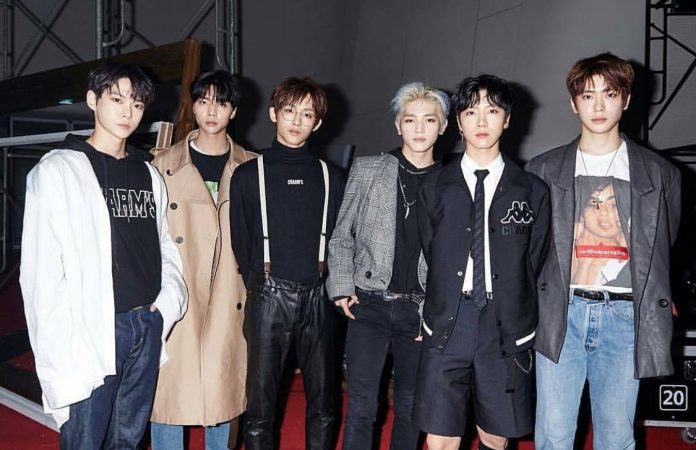 Get Inspired By NCT's Taeyong's Outfit And Fashion Style!
NCT (Neo Culture Technology) is one of SM Entertainment boy group that made their debut in 2016 and has 4 unit in total, such as NCT 127, NCT Dream, NCT U and WayV. Although they were divided into several group and WayV will be focus promoting in China, NCT will still remain as a whole group with 21 members in total.
As for now, NCT 127 was known with their tight schedule and promotion overseas and they also gained the attention from public and fans for their talented and amazing performance everywhere. They also have many member who has great visual in the group.
This time, we're going to find out one of NCT's member, Taeyong, who was very popular with his talent as a rapper and handsome visual in the group. Check out his appearance with best outfit and fashion style in this article below!
NCT's Taeyong at Seoul Fashion Week
On October 20, 2017, NCT's Taeyong, Johnny, Doyoung, Jaehyun, Winiwin and Ten attended 3 different sessions of the '2018 S / S Seoul Fashion Week' fashion show. Boy group from SM Entertainment appeared in a dark style dominated by street style, only Doyoung wore a white shirt.
The members appeared with different concept fashion style but still giving a matching vibe. Johnny with a beige long coat, Winwin appeared like Steve Jobs, Taeyong and Jaehyun wearing matching breasted jackets, while Ten and Doyoung were seen wearing a Charm brand output suit.
Not finished in day one, Taeyong and Jaehyun came again in the next day to represent the group, with a monochrome-themed outfit. Taeyong combines a tassel accented jacket with a white shirt and black pants. While Jaehyun wears a white turtle neck wrapped in a black shirt, and the fashion point lies in his belt which is left hanging.
On the second day, October 21, 2017, NCT's Taeyong and Jaehyun again attended the fashion show in the 'Lee Jae-Yeon's Collection' photo exhibition of the '2018 S / S Hera Seoul Fashion Week' held at the Seoul Dongdaemun Design Plaza in Seoul.
Their appearance is so charming and also cool. Certainly more stunning because of their handsome faces. The member who was just made their 1 year debut at that time stole everyone's attention when attending the fashion show as their visual really stood out.
This is indisputable because their visuals as a rookie are already considered as one of the fashion icons of the era. They even look like professional idols who come to fashion shows with a fantastic aura. NCT looks stunning when they walk on the red carpet even when the event starts they exude an aura like prince charming when sitting among invited guests.
If we pay attention to NCT's Taeyong' fashion style, he looks like Jack Frost cosplay with silver blonde hair color which makes his appearance look like a model that is ready to walk and shows his expertise in runaway.
NCT's Taeyong visual is no joke and really could be more appreciated in many opportunities. With a semi-formal outfit, he could pulled off a great charisma and his aura could easily steal anyone's attention as he made an appearance on '2018 S / S Seoul Fashion Week'.
NEXT >>>