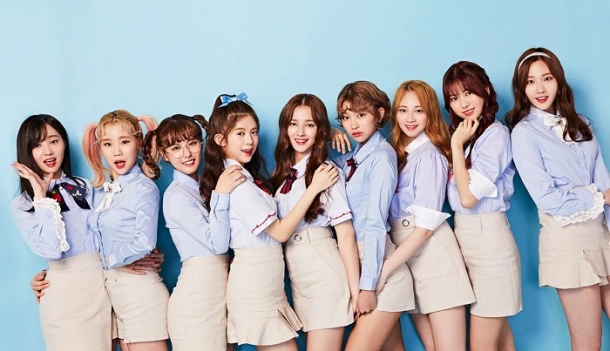 Everything You Need to Know About MOMOLAND Disbandment Rumor The 7-Year Curse Until Their Future Plans
MOMOLAND (Hangul: 모모랜드) is a South Korean girl group under MLD Entertainment that debuted on November 10th, 2016, with their debut single titled "Jjan! Koong! Kwang!" They are also known for having a 9-member original line-up, but 3 of them decided to end the contract and leave the group. What's the reason behind it?
In this article, there's a piece of detailed information about MOMOLAND's disbandment rumors due to their contract expiration in 2023. Will they part ways after the contract ends? Or will they survive the 7-year curse? Without waiting any longer, let's find out more in this article below.
Will MOMOLAND Renew Their Contract or Will They Disband in 2022?
On January 14th, 2022, MOMOLAND made a comeback with "Yummy Yummy Love" which is also their English single in collaboration with Natti Natasha. Through their latest comeback, MOMOLAND only have 1 year left until 2023 and their contract with MLD Entertainment expires.
Most likely they will not renew their contract, since they already had 7 years exclusive contract with MLD Entertainment since debut.
MOMOLAND is one of the most popular K-Pop groups that have released several songs, such as "Baam", "Banana Chacha", "Bboom Bboom, "Merry Go Round", and more. They are known to be a fairly active K-Pop group and have different and unique genres of songs.
MOMOLAND Contract Expiry and the 7-Year Curse
K-Pop groups that successfully debut usually get an exclusive contract with their respective agencies for approximately 5–7 years. If they manage to get attention and also the achievement of their career, then usually, the members get offered to stay under the agency.
The offer can be solo activities even though their contract as a group must be completed. In this case, MOMOLAND will reach their 7 years contract under MLD Entertainment, which means that they will possibly be disbanded after the contract has ended in 7 years.
Ex-MOMOLAND Daisy, Yeonwoon and Taeha Departure
After leaving the group, three former MOMOLAND members such as Daisy, Yeonwoo, and Taeha are back in the spotlight.
On an online community forum, a netizen shared the latest news regarding the current life of Daisy, Yeonwoo, and Taeha who officially left the group in 2019 and 2020, respectively. Netizens are wondering what the former MOMOLAND members are doing to this day.
According to netizens, Daisy is currently enrolled at the university as a student and continues to upload videos of herself dancing. Based on searches, Daisy often uploads her daily activities through her Instagram account.
Then Yeonwoo, this one idol is now more active as an actress and appears in various dramas. Mostly as the main actress in playing drama characters. Like one of her recent dramas Dali and the Cocky Prince where she played the character named Ahn Chak-hee. Her upcoming drama is The Golden Spoon which is reported to be airing in 2022.
Taeha who is a former member also reaps the curiosity of netizens because reportedly, now, on the other side, she continues to sing and cover songs while communicating with her fans through YouTube and Instagram. Taeha has 57 thousand subscribers on her YouTube channel. But unfortunately, she made her latest upload around March 2021.
Let's keep giving these former members support and love, so they can have a good path in their individual careers in the future!
Fans Ask MOMOLAND to Disband After Some Members Were Involved in Dating Scandal
MOMOLAND is also one of the girl groups whose members have been involved in dating scandals. MOMOLAND's Hyebin and UNB's Marco have also caused controversy after the news of their dating appeared. Fans found evidence that they shared some couple's items, such as hats, shirts, etc.
The management also confirmed their idols dating news which actually made fans even angrier. When UNB's Marco tried to clarify things on fans' chat group to deny the news, it turned out to make people angry since he lied about secretly dating MOMOLAND's Hyebin.
MOMOLAND's former member, Daisy, and IKON's Yunhyeong have also been rumored of dating. But what is different is the way the management responded to this and said that they're not dating each other. On the other hand, YG Entertainment considers that the two of them only have a close relationship with each other, but not dating.
MOMOLAND's Nancy was also involved in a dating rumor with The Boyz's Eric and Q. There was a candid picture circulating on the internet where they were hanging out together as friends since they're of the same age. But it turned out the fans still don't like it.
MOMOLAND's JooE couldn't avoid the dating rumors since fans already had evidence that she was hanging out with an unknown man and holding hands, which made fans suspicious about them dating. The agency denied their dating rumors and said that they're close friends who were going to buy a piece of audio equipment together.
What do you think about MOMOLAND's dating scandals? Do they deserve to have a romantic relationship?
MOMOLAND Future Plan if They Disband
MOMOLAND members have so many talents aside from being idols. There are several possibilities where the members will still sign contracts at MLD Entertainment even though the group has been disbanded.
MOMOLAND members have great vocal skills when it comes to singing, such as JooE and Nancy. They both will probably continue their careers as solo artists. Some of them have also appeared in some variety shows/MVs and probably will be promoted as actresses or models.
Merry-G0-Round, let's keep being supportive to MOMOLAND and send them love, so they can have a brighter future ahead even though their contract has come to an end.
---
Well, that was all the information about MOMOLAND's disbandment and the possibility of their contract ending. If you like this article, please don't forget to kindly share it on your social media, and stay tuned for more, interesting upcoming articles from Byeol Korea!