Find Out More About MIRAE Japanese Member Shimada Shouu a.k.a Lien!
MIRAE (Hangul: 미래소년) debuted on March 17th, 2021, with their 1st EP KILLA. In this article, there's a piece of detailed information about one of the MIRAE members, who is also the only Japanese member of the group. Do you know who he is? He is MIRAE's Lien! Without waiting any longer, let's find out more about MIRAE's Lien, in this article below.
MIRAE Lien Profile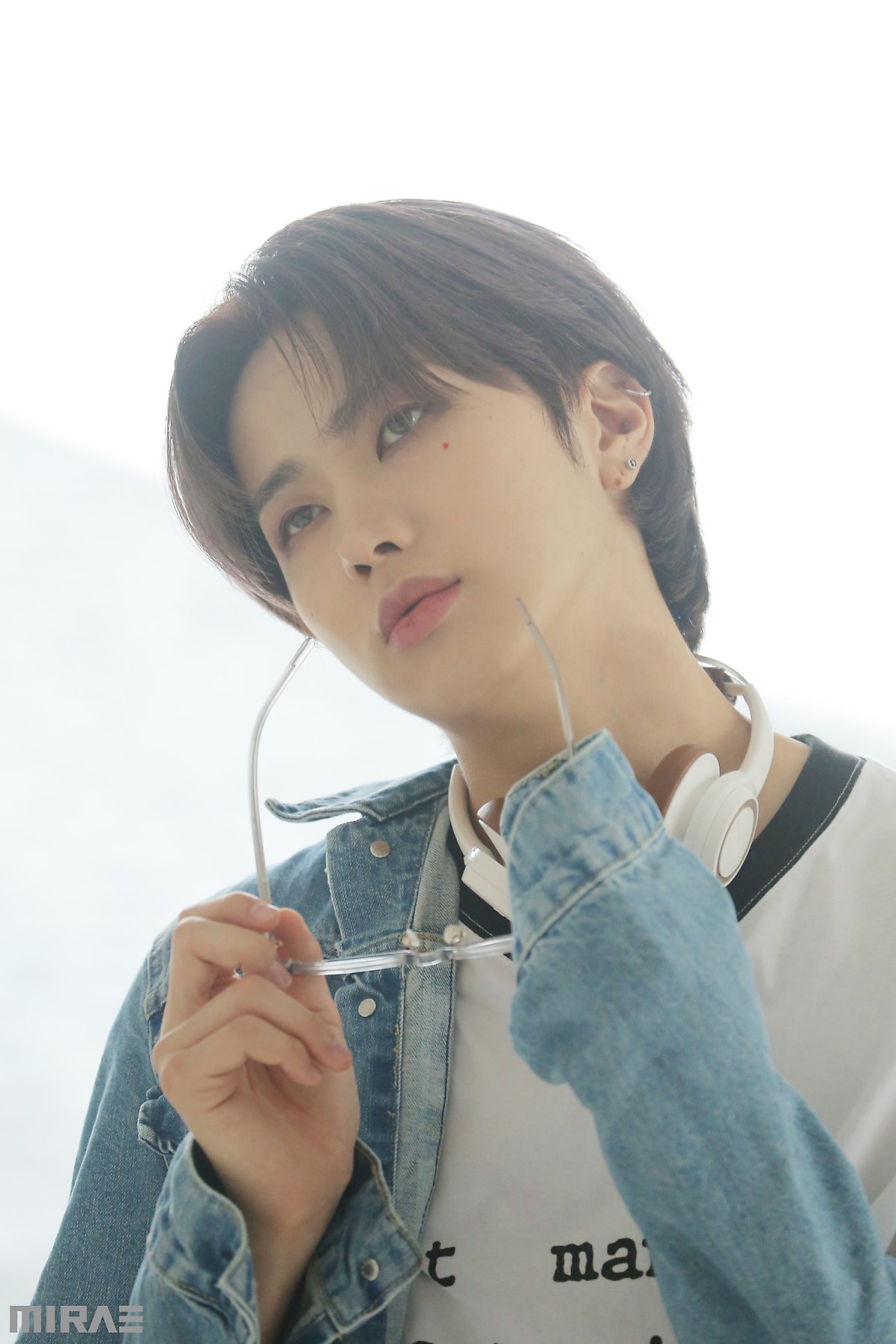 Real Name: Shimada Shouu (시마다 쇼) (嶋田翔)
Stage Name: Lien (Hangul: 리안)
Place and Date of Birth: Osaka, Japan, March 11th, 1998
Star Sign: Pisces
Height: 180 cm (5'10″)
Blood Type: B
Family Members: Parents and an Older Brother
Position in the group: Main Vocalist
Nationality: Japanese
MIRAE Lien Fun Facts
MIRAE's Lien's MBTI type is ENTP
MIRAE's Lien's symbol in the group is ◯ (Circle)
MIRAE's Lien lived in Korea for 3 years since 2020 and debuted as a K-Pop idol
MIRAE's Lien and Dongpyo share the smaller bedroom
MIRAE's Lien was a trainee of Johnny & Associates
MIRAE's Lien has 3 tattoos
MIRAE's Lien's stage name means pure
MIRAE's Lien is the only foreign member in the team and was born in the 1990s
MIRAE's Lien's role model is DEAN
MIRAE's Lien used to be a former trainee of CUBE Entertainment and was trained by PENTAGON's Jinho as his vocal teacher
MIRAE's Lien didn't have money, so he used a broken MP3 player, but the vocal teacher gave him an iPod and told him to practice hard because he received it
MIRAE's Lien said that he likes meat and Korean food, but does not like mushrooms and raw carrots
MIRAE's Lien used to be a trainee of Johnny & Associates in Japan before debuting
MIRAE Lien Debut Era
Before the release of their debut album, MIRAE was planned to actively communicate with K-Pop fans around the world with various promotional contents such as tracklists, visual previews, album spoilers, and "KILLA" music video teasers.
MIRAE is a name that contains the wish to move forward towards the future while always breathing with the public. In addition, you can feel the bold aspiration to become a team that presents a new future for K-pop and opens up together.
MIRAE's agency, DSP Media, posted the future version debut concept photo of MIRAE's Son Dong-pyo and Lien on the MIRAE official social media at 0:00 on February 28th, 2021. Fans around the world are already responding enthusiastically to their images.
In the newly released concept photos of Lien, you can feel their special charisma. The chic charm completed with black and white apparel, as well as the eyes gazing at the camera, made him cherish special expectations for his debut. MIRAE's Lien is from Osaka, Japan, and is the only global member of MIRAE and is known for his outstanding vocal skills.
MIRAE released their official debut music video on March 17th, 2021, and made viewers amazed by the futuristic concept that was held by them. Not only that, but MIRAE also have so many talented members and some of them previously appeared contestants of Mnet's Produce X 101.
MIRAE's Lien shared his feelings about the concept photos and their debut schedulers released, "Since the trainee days, it has been revealed little by little, so I wasn't very nervous, and I didn't really feel like I was debuting."
The only Japanese member of the group himself, Lien, talked about his preparation for debut and his thoughts about the group's name, "I think I thought, 'As I continue to promote, I'm sure my name will become more popular.' Hahaha. Now, I really like the name of MIRAE."
Lien also said that it was a pity that there were no fans in front of the stage due to COVID-19 and they have to promote while having the first broadcast during their debut era.
When asked about the strengths of MIRAE members, Lien said, "Each member has a different character, so I think the strength is the ability to show a lot of charm."
MIRAE's Lien also talked about the reasons why he dreamed of becoming a singer, "I've liked to sing ever since I was little. My mother saw me like that and complimented me. I felt so good at that time and I think that memory made my dream of becoming a singer."
He explained about their debut song "Killa" and the album, saying, "'Killa' is a song where you can feel the energy of Future Boys. Also included in the debut album is a song called 'Sweet Dreams', which I and Kael participated in writing the lyrics for."
Check out MIRAE's "KILLA" music video below!
When asked about what he wants MIRAE to look like in one year, Lien said, " I hope all the members are friendly and happy to promote."
Besides, he sent gratitude to the fans who cheered for him during his debut, "Thank you so much and I'm always sorry because it seems like we can't show our good side as much as you support us. I will become MIRAE's member who works harder! I love you!"
On January 21st, 2021, MIRAE's official YouTube channel released the profile film for Lien and introduced the Japanese member to the public. In this video, you can see MIRAE's Lien that looks very handsome!
On March 22nd, 2021, MIRAE's Lien showcased his amazing debut performance that was held on SBS's Inkigayo. As you can see from the focus fancam below, MIRAE performed their debut stage while having "KILLA" as their debut single. MIRAE's Lien also looks very great wearing a black outfit and performing with strong dance moves.
What do you think about MIRAE's Lien's debut era?
---
Well, that was all the information about MIRAE's Lien and everything you should know about him. Let's keep sending him a lot of love and support, so his career will shine even more in the future. If you like this article, please don't forget to kindly share it on your social media and stay tuned for more interesting upcoming articles from Byeol Korea!