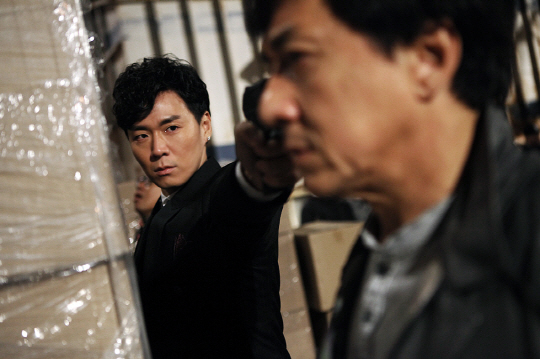 Get Closer With Actor Yeon Jung Hoon
Yeon Jung Hoon is a South Korean actor who was born in November 6, 1978, He is a son of a veteran actor, Yeon Gyu Jin. Yeon Jung Hoon is best known through his role in "East of Eden", "Jejungwon", and "Vampire Prosecutor".
As it is obvious from the title, in this article, we will provide you with details of the dramas starring Kim Ji Hoon and they are really worth watching. So, keep an eye on this article!
Yeon Jung-hoon's Top Movies
Daddy Long Legs (2005)
This movie is about Young Mi (Ha Ji Won) was brought up in a loving environment. Her parents taught her to meet the world with a smile on her face, and not be deterred by bumps in the road on her way through life. They also taught her that somewhere out in the world she would meet her one true love. But alas this felicity was not meant to last. Young Mi's parents die, and leaver her alone at a young age, and suddenly she's forced to grow up very quickly.

However Young Mi is well prepared. She ventures into the world with an appetite for life, and many dreams and hopes for the future. She goes to school and studies hard, and one day a package arrives for her. A beautiful pair of shoes. There's no sender on the package, and when she attempts to track the origin of this gift the trail ends at a P.O. box.
Later when she enrolls in collage and attempts to pay her tuition she finds that it's just been paid. Someone out there is watching out for her. But who? And why?
After a while she gives up, trying to track down this mysterious benefactor, and instead she figures that the best way to thank him would be to work hard and better herself.

When she's completed her education, Young Mi lands a job at a radio station, as a staff writer on a popular show. As luck would have it, there's an apartment available close to the station. It belongs to a co-worker currently on sick leave. Young Mi moves in to this new place, and she also gets a roommate, one of her colleagues.
When her laptop computer breaks down she turns on the desktop belonging to the owner of the apartment. Then she notices that an e-mail has just arrived, and she reads it. The mail was sent by the woman who used to live here, addressed to herself. In the mail she explains that a serious virus is slowly destroying her mind, and she fears she'll soon lose all memory of who she is and what she's done.
She reveals that she's spent most of her adult life longing for a guy, who doesn't even know she exists. Through the e-mails Young Mi begins to follow the story of this girl and this boy. Meanwhile she also begins to notice a guy who works in the station's library. And still, every now and then, a package arrives from her secret benefactor.
In this drama Yeon Jeong Hoon play a role as Kim Joon-hoo. This romance melodrama story gives you a twist in the middle, and some might feel they need to rewatch this movie to put two and two together.
The animation they give in the beginning is nice, and then as the story progress's you find yourself wondering what's the connection between her Daddy Long Legs and the woman who's house she's living in.
Love in Magic (2005)
Woo Ji-hoon (Yeon Jung Hoon) is a famous magician. He's also a ladies man. The city is his stage, or rather his hunting ground. Every night he's out looking for a new lady, and he rarely goes home alone. But Ji-hoon's womanizing ways are about to land him in some serious trouble.
One night when he's dragged yet another girl to yet another hotel room, he suddenly gets a call from his friend, who has stumbled over some hidden camera footage on the internet of a couple having sex in a hotel. Why is that so interesting? bacause the guy is Ji-hoon.

Meet Koo Hee-won (Park Jin Hee), a sweet young teacher, who also happens to be Ji-hoon's co-star in that soon to be infamous sex-tape. When Ji-hoon seeks her out to tell her that their brief union has been immortalized on the internet, she breaks down, but soon comes up with a plan. They must find the tape! They must find the ones who made it!

First they have to locate the hotel, but none of them can remember where they stayed, Ji-hoon and Hee-won then begin an intense hunt for the right hotel. They tour around the entire area, from one ghastly hotel room to another searching for surveillance equipment. Meanwhile they both try to get on with their love lives, but the more time they spend together, they more they start to remember the passion they shared, Could this unfortunate event bring these two people together again? Or perhaps a touch of magic will do the trick.
This comedy romance was funny without being too heavy. On a serious note it definitely points out a serious topic & problem with technology and sick people with their hidden camera. This movie really suitable for you to watch to fill your free time!
NEXT >>>