Get To Know These Underrated Boy-Groups
Many male groups in Korea debut every year, and all of them are unique, smart, handsome, cool, and talented. We know it is very difficult to pick just one of them. But because so many boy bands debut every year, even though each of them has the potential to be a star, there are some that are just underrated. Wondering why? There are so many factors that come into play. One of those factors is the agencies, but so is the intense amount of competition for the public eye and the fact that many older K-pop music groups have begun to erode with newcomers.
Today, Byeol Korea give you a list of underrated male groups, that you should get to know. Check it out.
1. U Kiss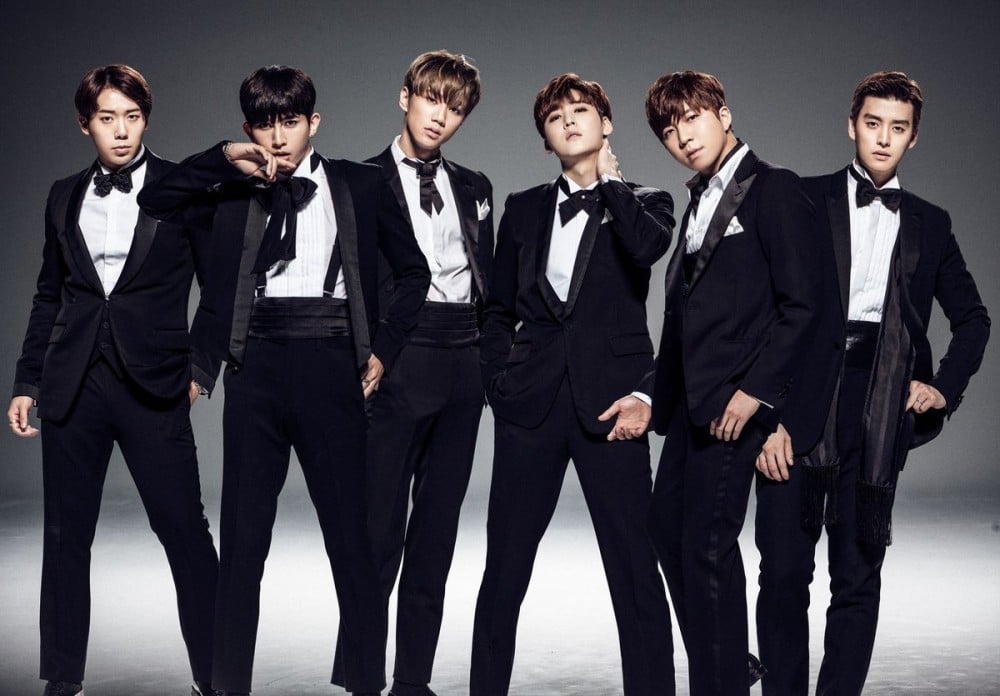 This band was debuted in 2008 by NH media. U Kiss is the short version of  Ubiquitous Korean International Idol Super Star. The band has 7 members: Soohyun, Eli, Kevin, Dongho, Kiseop, Hoon, and AJ (who joined in 2011). They debuted in South Korea on August 28th, 2008, and released the mini album titled 'New Generation (N-Generation), on September 3rd, 2008. Over the course of their musical career, U-KISS also starred in various shows of their own, including "All About U-KISS", "U-KISS Vampire", and "Chef Kiss", and each member appeared on the shows.
2. ZE:A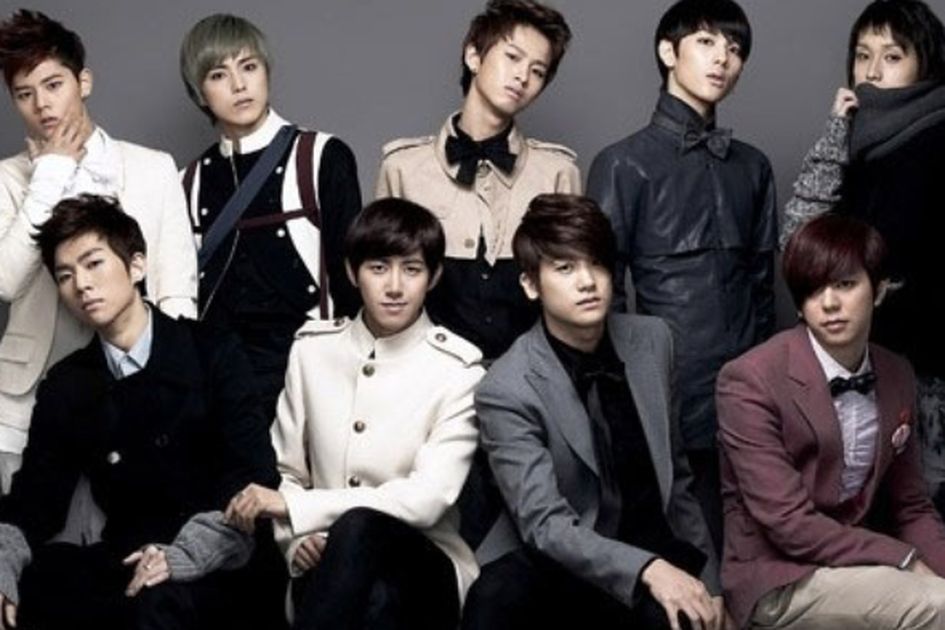 ZE:A is a band which debuted in 2010, and is also known as Children of Empire. It's made up of nine members and was formed under the auspices of Star Empire Entertainment. The group released a debut mini album, Nativity, and its lead single, "Mazeltov" on January 7, 2010. The single was immediately a huge seller and it managed to occupy the number one spot on almost all song charts on the same day as its release. The success they received from this inaugural album opened the door for opportunities for ZE:A to make their debut overseas and gain further success.
3. Xeno-T
This band appeared 2013. In the beginning, the group's name was Topp Dogg and it had 13 members. Later, the name was changed to Xeno-T and the final lineup only had five members. Two years later, they moved to Hunus Entertainment, following Stardom Entertainment who joined the company. After several member changes, the remaining five members changed their name to Xeno-T in 2018.
4. F.Cuz
Next is F.Cuz, this the band is an underrated male group in K-pop industry. The band debuted in 2010, and was managed by Tunes-will Entertainment. In 2010 the band launched their first single, Jiggy, on Music Bank. F.Cuz has five members, Jinon, Kan, Yejun, Daegeon, and Raehyun.
5. 100%
This South Korean band was formed in 2012 and is still active today. It's made up of five members and is under the management of Andy Lee at Top Media. The members are Minwoo, Rockhyun, Jonghwan, Chanying and Hyukjin. Since 2012, 100% have released various works in Korea and Japan, including their first single, We 100%. Since their debut they have changed their formation several times.
6. HISTORY
History debuted in 2013 and is still active. The group was formed ny LOEN Entertainment. In 2013 they lunched the single called Dreamer, and later in the same year, the released the song "What am I to you". The single was a domestic and international success, hitting  number one on the Billboard chart. But, sadly, the group was officially announced to be disbanding on May 12, 2017. All the members remain signed to Loen Entertainment, but following the completion of their military service, they will be focusing on individual activities.
7.SPEED
SPEED is Korean a boy band, which is a sub-unit of the group Co-Ed School. The group has seven members: Kim Yoo-hwan (Leader), Kim Jung-woo (YooSung), Sungmin, and four new members: Jongkook in 2011, Sejoon, and Taeha in 2012, and Ki-o 2015. They debuted in October, 2010, with the single Too Late. They also released their first album, Something That Is Cheerful and Fresh, on October 28th  2010.
8. HIGH 4
High 4 launched as a band on April 8th, 2014. It's a three-member group under the management of N.A.P entertainment. This group currently consists of members Alex, Myunghan, and Youngjun. The song Not Spring, Love, or Cherry Blossoms became their first single.

9. MYNAME
Myname was formed under the label H2 Media. This boy-band has five members, Seyong, Insoo, JunQ, Chaejin, and Gunwoo. They released a debut single, Message, in October 2011. The five members of the group were nicknamed the "Hwanhee Boys" at the time, as they were trained by Hwanhee for two years before making their debut, Myname was chosen by the idol group TVXQ as their group.
10. ROMEO
ROMEO is a 7-member group consisting of Seung-hwan, Yoo-sung, Milo, Mi-sung, Kyle, Hyu-kyung, and Kang-min. The group debuted on May 7th, 2015, under CT Entertainment, with the debut single LOVESICK. The boys have also been active off-stage, with various TV and internet channel appearances. Now, ROMEO is returning to the K-Pop music stage with their new digital single, Nightmare.
11. VARSITY
VARSITY is a new boy-group formed by Global K-Center (Korea) and In Hi Media Ltd. The group has twelve members, seven from Korea and five from China. The members are Kid, BULLET, Damon, Xiweol, Xin, Jaebin, Seungbo, Riho, Anthony, Yunho, Dawon and Manny. The uniqueness of this group lies in the fact that its members can speak so many languages. Between them all, they can speak in Korean, English, Mandarin, French, and Arabic, so they can greet their fans from all over the world. Their debut album, titled U R my Only One, was officially launched on December 27th. Varsity finally officially debuted on January 5, 2017, by releasing a debut single titled 'ROUND ONE'.
12. C-CLOWN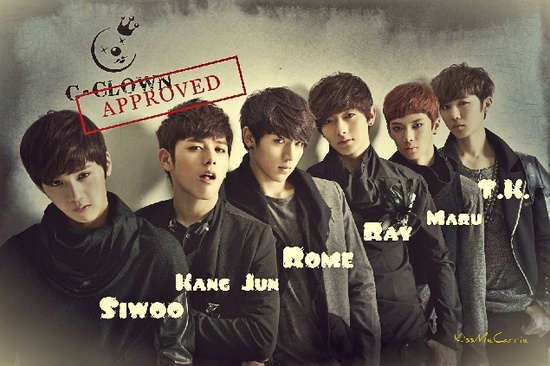 C-CLOWN is made up of six members, Rome, Siwoo, Ray, Kangjun, T. K, and Maru, and debuted on July 18, 2012, with the mini-album Not Alone with the single Solo as the title track.  Later the same year, they released their second mini-album, Young Love, on November 15, with the song Far Away … Young Love as the lead track. This boy band is under Yedang Entertainment.

13. JJCC
JJCC was a seven-member boy group under Jackie Chan Group Korea. They debuted on March 24, 2014, with the single At First. Their name stands for Jackie Chan Joint Cultures. The members are E.co, Eddy, SimBa, San-Cheong, and Prince Mak.
14. N-Sonic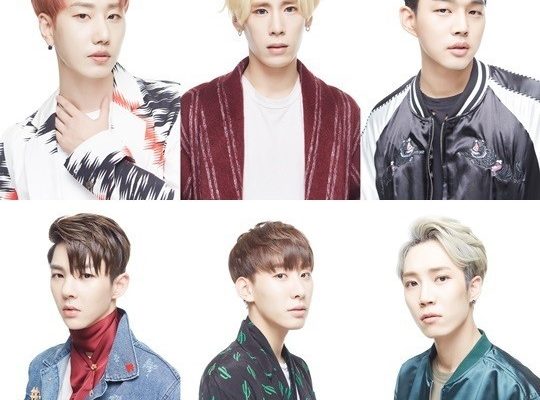 N-Sonic debuted on October 6, 2011, with the mini album We are Super Boys. At the time the group had five members: J.Heart, Eunho, Jonguk, Bong Jun and Byu. Even though they are a Korean boy-band, they are more active overseas, especially Japan and China. On February 3, 2012, N-Sonic held their first concert in Japan. On February 16 of the same year, they announced the name of their fandom, Super Sonic.
15. Mr.Mr
The last of our list underrated male groups is Mr.Mr. The boy-band Mr.Mr is a South Korean group that debuted in 2012. Even though they've only achieved minor success in Korea,  they has been active in Japan since 2015. The group consists of members Doyeon, Changjae, Tey, Sanghyun and Jaemin.
That's all for our list of underrated Korean boy-groups. Just because they're underrated, it doesn't mean they aren't cool enough. We hope this information gives you all the answers. Thank you so much for reading this, please give your comments below.