Let's Find Out More About the Hit Drama Romantic Doctor Season 2!
Did you know that lately Korean drama lovers have fallen in love with the charms of Han Suk-kyu, Lee Sung-kyung, Ahn Hyo-seop, and his friends through their latest drama, 'Romantic Doctor, Teacher Kim' season 2. This drama has even achieved a rating of more than 20% during its views.
Since season 1, many fans who have watched this drama from the beginning hoped it would go on for a second season. Even though the main characters in this drama are different from the previous season (except Han Suk-kyu), this drama is still able to prove their popularity and has become a hot topic of conversation because it has a storyline that is no less exciting than the previous season. Let's find out more about 'Romantic Doctor, Teacher Kim,' season 2!
Synopsis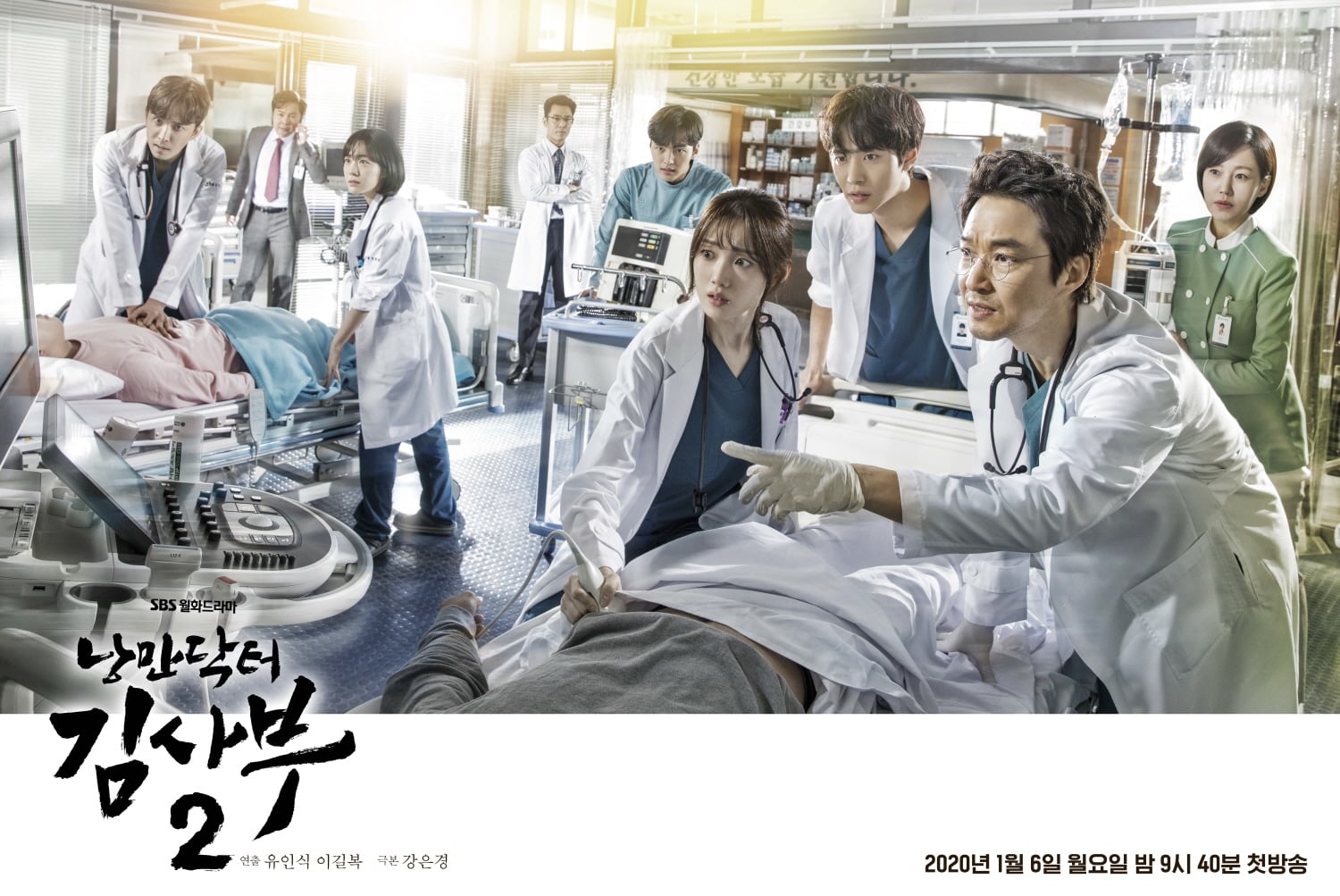 'Dr. Romantic 2,' or also known as 'Romantic Doctor Teacher Kim 2,' is a drama that tells about Dr. Romantic, Kim Sa-bu (Han Suk-kyu), who comes to Geodae Hospital to recruit a general surgeon. He finds Seo Woo-jin (Ahn Hyo-seop), a doctor with a troubled past who is ostracized by his fellow doctors, and offers him the job. In the meantime, Cha Eun-jae (Lee Sung-kyung) is suspended after making another mistake in the operating room, and has no other choice but to follow the two doctors to Doldam Hospital.
This drama is the second season of a drama that started airing in 2016, which also focused on Dr. Romantic, Kim Sabu (Han Suk-kyu), but has two different main characters. This drama premiered on SBS TV on January 6, 2020, and airs on Mondays and Tuesdays at 21:40 (KST).
The Cast
Becoming one of the most popular dramas today, while always earning a satisfying rating, is certainly inseparable from the hard work of its talented actors and actresses. Here are some of the actors and actresses who play a role in this drama.
Han Suk-kyu as Kim Sa-bu (Teacher Kim) / Boo Yong-joo
He is the only surgeon in South Korea who achieved a triple-board certification in general surgery, cardiac surgery, and neurosurgery. Doldam Hospital is in need of a general surgeon, so he comes to the main hospital in Seoul to recruit one and quickly becomes interested in Woo-jin and Eun-jae. After learning about their skills and their own struggles from other doctors, he decides to recruit them.
Ahn Hyo-seop as Seo Woo-jin
A second-year general surgery fellow. When he was young, he almost died when his parents committed suicide. He has since been struggling to survive, doing part-time jobs to pay for his medical studies and to pay back his family's debt. He has been fired from two hospitals, first because he was labeled as a whistleblower after testifying against his mentor, then because false rumors about his part-time jobs kept surrounding him. In need of money, he eventually accepts Teacher Kim's job offer, but the latter is not sure about Woo-Jin's motives anymore.
Lee Sung-kyung as Cha Eun-jae
A second-year cardiac surgery fellow. She was a top student in medical school and was often in competition with Woo-jin, with whom she had a complicated relationship, but she cannot bear to do surgery without vomiting or falling asleep when she takes medicine. She has thus been suspended, and has to work for Teacher Kim before she can go back to the main hospital.
Kim Joo-hun as Park Min-gook
A general surgery specialist who is appointed as the new director of Doldam Hospital by the new chairman of the Great Foundation. He once ran away from a bus accident while Teacher Kim was risking his life to save an unconscious person, and has since decided to surpass the doctor's skills.
People at Doldam Hospital
Shin Dong-wook as Bae Moon-jeong
An orthopedic surgery specialist who became a doctor and got married because of family pressure. He was Woo-jin and Eun-jae's senior at medical school. He started working at Doldam Hospital a month prior to his juniors arrival, and seems to be now divorced.
So Joo-yeon as Yoon Ah-reum
A fourth-year emergency surgery specialist with a bright personality. She applied to the hospital after seeing Teacher Kim help patients in the emergency room of Geodae Hospital, despite everyone advising her not to. She joined Doldam at the same time as Woo-jin and Eun-jae
Yoon Na-moo as Jeong In-soo
An emergency surgery specialist. He is the only doctor who stayed at Doldam among the few who were forced to leave the main hospital for the branch hospital back in 2016.
Kim Hong-pa as Yeo Woon-yeong
An internal medicine specialist who is also the hospital director. He is known for his generous heart and calm personality, though he rarely speaks out when problems occur.
Jin Kyung as Oh Myeong-sim
The nursing director. She seems strict, but has a warm heart and cares about her patients. She is one of the few who dare to stand still against Teacher Kim.
Im Won-hee as Jang Gi-tae
The administrative chief. He is known to be an opportunist, and always wants the best for Doldam, trying to find ways to promote the hospital in any way he can.
Byun Woo-min as Nam Do-il
A freelance anesthesiologist who runs to the operating room every time he is needed. He usually runs a restaurant, but due to his average cooking skills, his only customers are usually Doldam doctors.
Kim Min-jae as Park Eun-tak
A responsible and enthusiastic nurse who first met Teacher Kim after being admitted to Doldam Hospital as a patient. It was a life-changing encounter, as he then decided to go to nursing school and eventually started working at Doldam himself.
Yoon Bo-ra as Yoo Young-mi, A nurse who recently started working at Doldam.
Park Min-gook staff
Go Sang-ho as Yang Ho-joon
Surgeon's assistant to Park Min-gook. Though Ho-joon fears him, his loyalty to Min-gook led him to follow the doctor to Doldam after his new appointment.
Park Hyo-joo as Shim Hye-jin
An anesthesiologist as well as a teacher at the Anesthesiology Department of Geodae Hospital. She is an authoritative, but kind woman who has experienced death and unspeakable suffering in her life.
Bae Myung-jin as Heo Yeong-gyoo
A full-time nurse who has been working at Geodae Hospital for eight years, and who acquired the skills to diagnose someone's illness by looking at their eyes and gestures.
People at the Foundation
Choi Jin-ho as Do Yoon-wan
Following the death of Shin Myung-ho, Yoon-wan made his comeback three years after retiring from the profession in Dr. Romantic, taking Shin's place as the Chairman of the Great Foundation. Though he is not outstanding as a doctor, his political skills are recognized and he intends to use them to shape Doldam Hospital the way he envisions it.
Jang Hyuk-jin as Song Hyeon-cheol
Center head of the Great Foundation.
First Reading
The first script reading for the drama was held in September 2019 at SBS Ilsan Production Studios in Goyang, Gyeonggi Province, South Korea. Han Suk-kyu, Kim Hong-pa, Jin Kyung, Im Won-hee, Byun Woo-min, Kim Min-jae, Choi Jin-ho, Jang Hyuk-jin, and Yoon Na-moo reprised their roles from the first season.
Romantic Doctor Season 1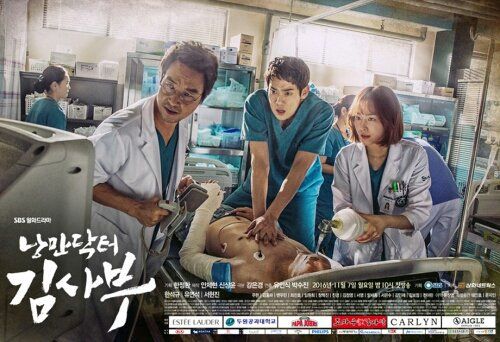 'Dr. Romantic,' or also known as 'Romantic Doctor, Teacher Kim,' is a drama that aired on SBS every Monday and Tuesday at 22:00 (KST) for 20 episodes from November 7, 2016, to January 16, 2017. This drama starred Seo Hyun-jin, Yoo Yeon-seok, and Yang Se-jong. It was a commercial hit and recorded over 20% in ratings. The series received positive reviews for its plot and Han Suk-kyu's performance. Han Suk-kyu even won the highest award, 'Daesang,' at the 24th SBS Drama Awards in 2016, and also won the Best Drama Series at the 22nd Asian Television Awards in 2017.
In this series, Seo Hyun-jin plays Yoon Seo-jung. She has a strong desire to be recognized more than anyone. She gets swayed by Dong-joo's romantic confession and feels guilty after the death of her boyfriend. After the accident, she disappears from Geosan University Hospital, and is rescued by Kim Sa-bu after injuring herself. She then becomes a doctor at Doldam Hospital.
Yoo Yeon-seok acts as Kang Dong-joo. Intelligent and armed with excellent skills, he has a strong desire to succeed but is held back due to his poor family background. He got transferred to Doldam Hospital after a failed surgery on a VIP, which was an opportunity for him to prove his skills.
Yang Se-jong acts as Do In-beom. He is Do Yoon-wan's son. He went to the same college and class as Dong-joo. He wants to be acknowledged by his father. He feels inferior to Dong-joo, who has excellent skills, but is without a good background. He harbors a crush on Seo Jung.
In addition to South Korea, this drama is also very popular internationally. This is proven by the many other countries that air the drama, namely,
– In the greater Los Angeles area, the drama aired on LA 18 KSCI-TV with English subtitles, starting December 5, 2016, to February 7, 2017.
– In Taiwan, Romantic Doctor aired on CSTV from January 9 to January 25, 2017.
– In Hong Kong, the drama aired on Fantastic TV from May 15 to June 20, 2017.
– In Cambodia, it aired as "មន្ត ស្នេហ៍ គ្រូពេទ្យ ជំនាញ" on NICE TV from May 29 to June 12.
– In Singapore, it aired on Mediacorp Channel U, beginning Nov 25, 2017, at 9 pm on Saturdays and Sundays.
– In the Philippines, the series aired on GMA Network under the title The Romantic Doctor from December 25, 2017, to February 15, 2018. The show aired from Mondays to Thursdays at 10 PM, during the network's The Heart of Asia block.
– In Bulgaria, the series aired on BNT 2 beginning April 9, 2019.
-In Malaysia, the series aired on NTV7 from May 7 to June 24, 2019, from Monday to Thursday at 6 pm.
This drama tells about Boo Yong-joo (Han Suk-kyu), a genius and triple-board certified surgeon who was once at the top of his field and used to work at Seoul's top hospital, Geosan University. After a traumatic incident, he disappears and changes his name to Kim Sa-bu. He begins working at a small hospital named Doldam, located in Gangwon Province. He guides Kang Dong-joo (Yoo Yeon-seok) and Yoon Seo-jeong (Seo Hyun-jin) to become great doctors by teaching them to fight against power and money for the sake of their patients.
One of the scenes in 'Romantic Doctor, Teacher Kim' season 2 that made the audience flutter, was when Cha Eun-jae (Lee Sung-kyung) was washing her face to refresh her mind after fainting during an anatomy class. She tells Seo Woo-jin (Ahn Hyo-seop) that she's shamed to death, then Seo Woo-jin tells her that there's a way to reset her mind. Immediately, Cha Eun-jae asks how, and then Seo Woo-jin kisses her, and Seo Woo-jin did the same thing to Cha Eun-jae in the operating room, to reset her mind.
If you haven't watched season 1, don't forget to watch season 1 first so you can better understand the storyline and characters in this drama. The storyline in the first and second seasons are both interesting and not boring. Let's continue to support this drama until it runs out, and recommend this drama to people around you, happy watching!