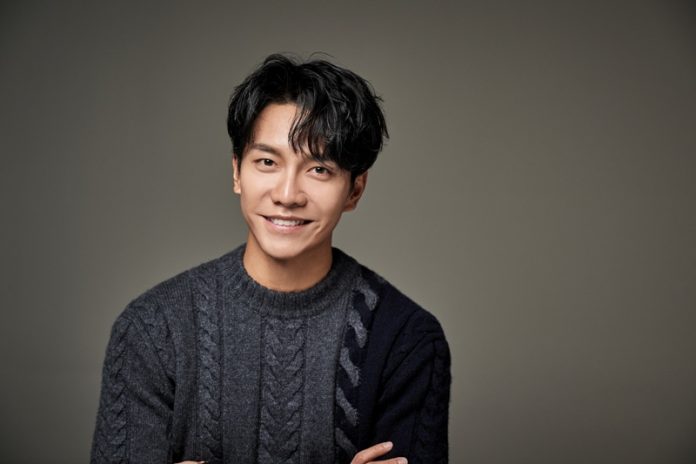 Are You Curious About Lee Seung-Gi Activities After Completing Vagabond?
Lee Seung-gi's latest television series, Vagabond, was a huge hit in Korea and other Asian countries. It cemented Lee Seung-gi status as one of the leading stars of the Korean wave. On the TV series, he partnered with the beautiful actress Suzy to uncover the truth behind a tragic airplane crash.
Vagabond aired from September 20 to November 23, 2019, on SBS and spanned 16 thrilling episodes. Vagabond is the second collaboration project between Suzy and Lee Seung-gi. They previously acted together in Gu Family Book in 2013. After finishing the television series, fans were satisfied with his performance and wondered about his upcoming project or latest news.
In this article, Byeol Korea will talk about Lee Seung-gi's latest updates after completing the promotion and airing of the series Vagabond. So stay tuned!
Lee Seung-gi Was Nowhere To Be Found After #CoronaVirus Spread Out
https://www.instagram.com/p/B8Fq4HoHnp_/
During the start of the coronavirus outbreak in Korea, K-drama fans worried about their favorite actor's whereabouts and health conditions. In late January 2020, coronavirus began to show its effect on the Korean people. A patient had just returned from China and carried the virus to Korea.
After the coronavirus hit Korea, fans began flocking to online media to ask for Lee Seung-gi's status. Apparently, the handsome and kind actor noticed his fans' worries and posted an update to his Instagram account, @leeseunggi.official.
He posted his smiling face and added a caption saying that he was indeed in Korea. He asked fans to stay healthy and manage their health well. He encouraged fans to routinely wash their hands before touching their faces.
Fans were relieved upon finding out about his condition. They praised his good looks and warned him to keep wearing masks when going outside or working with other people.
Lee Seung-gi Donated A Billion Dollars
https://www.instagram.com/p/B7SZqH3HYz_/?utm_source=ig_web_copy_link
In January 2020, Lee Seung-gi donated 100 million KRW for hospital patients being treated for rehabilitation. The donation went to Severance Hospital in Sincheon. It appeared that he donated the money as a way to celebrate his 33rd birthday. His fan club, Airen, followed suit and donated an additional 10 million KRW to the hospital. Lee Seung-gi thanked his fan club, and wished for all of his fans to receive blessings.
Lee Seung-gi supported the people most affected by coronavirus by donating 100 million KRW to the NGO Good Neighbors. The donation will help children from poor families in Daegu and North Gyeongsang Province. Other Korean celebrities and idols also supported the people most affected by COVID19, including Suzy, IU, the Red Velvet members, and many more.
Lee Seung-gi Gave Suzy A Sweet Gift For Her New Movie
Lee Seung-gi showed his support to his Vagabond co-star Suzy for her recent film premiere. Suzy's latest movie, Ashfall, was released in theatres on December 19th, 2019, and actors from Vagabond gathered to support her.
During the interview, Lee Seung-gi went to the stage and gave Suzy a sweet surprise in front of the media and online reporters. Thankfully, the moment was recorded by fellow actor Shin Seung-hwan. Lee Seung-gi walked up to the stage and gave Suzy a beautiful bouquet when she was giving a promotional speech. Suzy was visibly surprised, but happy at his pleasant gift. She thanked Lee Seung-gi for sharing his time at the promotion of her movie. Suzy's co-stars in Ashfall were surprised by Lee Seung-gi's sudden appearance.
Netizens expressed their thoughtful feelings to Lee Seung-gi for sharing his time and supporting Suzy. They commented "He was very sweet. I wish for them to get together again. I am looking forward to their future projects."
Making A Singing Comeback After A Long Time
On an interview with online news media, Lee Seung-gi revealed his intention to make a comeback as singer and release an album. He said that fans were desperate for wanting him to continue his singing career and release another music album. Lee Seung-gi released his last album on June 10th, 2015, before enlisting for his mandatory military service. According to him, his comeback is imminent, and he will make it next year.
Lee Seung-gi Talked About Mental Issues
During an interview in November 2019, Lee Seung-gi revealed the harsh reality of being a celebrity. He said he believes that every celebrity had gone through certain difficult times during his/her career. Sadly, he confessed that he once endured hardship after his debut and before joining the popular variety program 2 Days 1 Night. His military service enlistment provided him a way to recharge and made him more confident. He said "I keep finding a new way to solve the problem before being stuck in a dead end."
Lee Seung-gi Will Report Files Against Hate & Negative Comments
In September 2019, Lee Seung-gi announced that he and his label company, Hook Entertainment, will take legal action against some vicious comments aimed at him in online communities. Hook Entertainment cooperated with the law firm APRO to process around 100 legal charges. Around 500,000 to 1 million KRW in fines are set to be levied against whoever posted the malicious comments, false rumors, insults, and other derogatory statements.
That was all the updates about Lee Seung-gi after filming the successful drama Vagabond. Don't forget to share your opinions about his activities in the comment section below!