Meet the Giraffe and Happy Virus of Running Man Lee Kwang Soo!
Born on July 14, 1985, in Gyeong-Gi province, Lee Kwang Soo was popular for his appearance as part of the main cast of SBS's popular show called 'Running Man'. After gaining a massive popularity, especially in Asia, he then got a nickname as the 'Prince of Asia'!
Lee Kwang Soo is also active as an actor. He appeared on several famous K-dramas, like tvN's 'Entourage' in 2016 and a Netflix series called 'Busted!' in 2018, along with Gugudan's Sejeong and EXO's Sehun. Not only that, Lee Kwang Soo is also known as a model, as well, in several popular magazines.
Curious to know how drastically Lee Kwang Soo changed his aura, from being the dorky one to showing a serious and sexy side of him during the photoshoots? Without any further ado, let's get into our topic for today!
W Magazine Photoshoot
With a casual, modern yet slightly dark concept, Lee Kwang Soo rocks this look a lot! His appearance also makes him look like first-rate boyfriend material. So, how would you rate him for this W Photoshoot?
The video below shows the W magazine photoshoot being made, check it out!
Esquire Magazine Hong Kong
Not only has he appeared in Korean magazines, Lee Kwang Soo also once became a model for a Hong Kong magazine called 'Esquire'. During this photoshoot, he shows more of his chic yet sexy side, which is rare to see.
With a blazer and medium length, dark pants, Lee Kwang Soo transformed into a successful and sexy businessman for the photoshoot.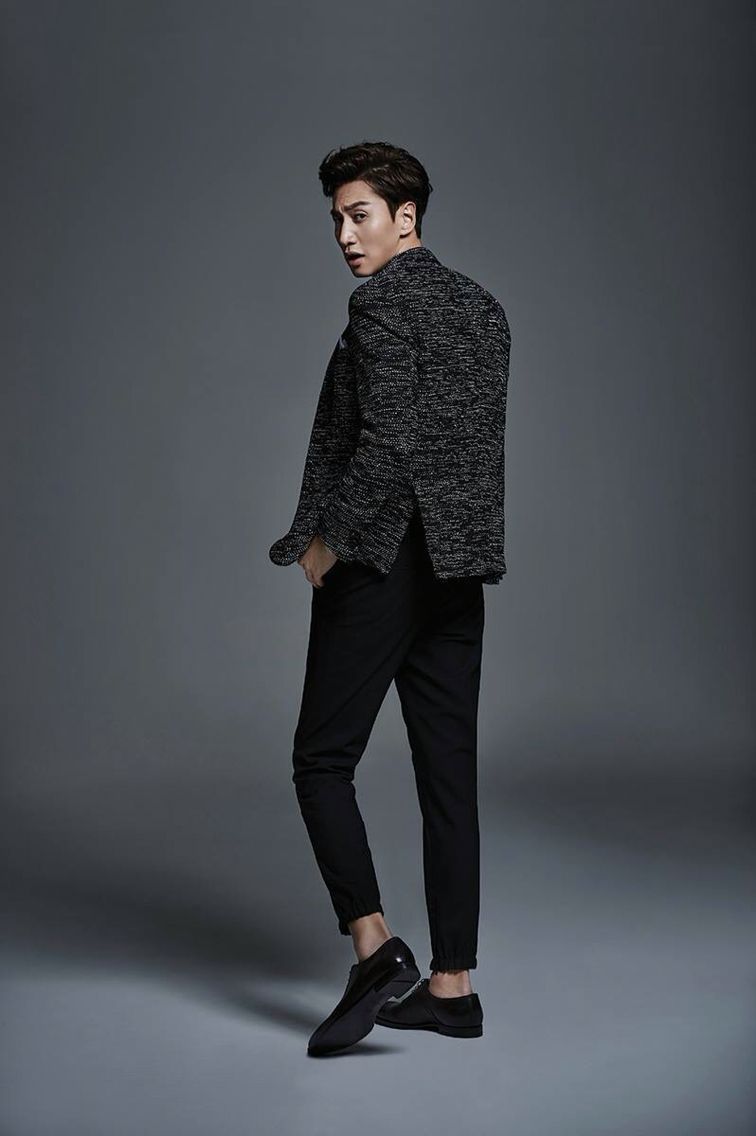 Marie Claire Magazine
For the 'Marie Claire' magazine photoshoot, this time Lee Kwang Soo wore a white v-neck and a pastel blue jacket. With his hair being trimmed, he appeared more softer, yet still gives a charismatic appearance.
He also did the photoshoot with one of the actress colleagues in the entertainment industry. They look a lot like a happily married couple.
InStyle Magazine Photoshoot
For this magazine photshoot concept, Lee Kwang Soo shows us a new side of himself. While he usually appears as the funny and smiley guy, he instead shows off the manly and sexy side during the 'InStyle Magazine Photoshoot'.
Just take a look at these pictures below. Can you believe this is the same guy as in 'Running Man'?
Singles Magazine Photoshoot
The Singles Magazine photoshoot's concept appeared to be casual mixed with a dark classy vibe, as Lee Kwang Soo wears a silky brown and blue jacket. Do you think it fit for his appearance?
This is one of the 'behind the scenes' pictures from the photoshoot:
Nylon Magazine
For the Nylon Magazine photoshoot, Lee Kwang Soo appeared with a pastel colored shirt and pants, against a light purple pastel background, as well. Unlike the other photoshoots before, Lee Kwang Soo shows more of his soft and cute side, here.
Let's take a look at his picture results during the 'Nylon Magazine' photoshoot!
Elle Magazine
For the Elle magazine photoshoot, Lee Kwang Soo did another sexy and sort of bad-boy style concept. With this unique kind of styling, he gives us a completely a different vibe.
In the first picture, we can see how Lee Kwang Soo looks so cocky and gives off a 'The girl is mine, you better back off before i kill you' vibe, which makes him 10 times more charismatic than before.
Lee Kwang Soo for BUCKAROO Magazine
Around November 2016, Lee Kwang Soo was chosen to be one of the models for a fashion brand called 'BUCKAROO'. During the photoshoot session, he wears mostly a dark sweater and jacket. The gaze from his eyes totally intimidated us, proving that he's not just a comedian, but also a professional model, as well.
Take a look at the various magazine shots below:
Not only did he do a solo photoshoot, Lee Kwang Soo also collaborated with a former member of a girl group called 'Hello Venus'. Take a look at these gorgeous photos. What do you think? Do they look like a couple here?
Cine21 Magazine Photoshoot Session
For the Cine21 Magazine photoshoot, Lee Kwang Soo showed more of his cocky and bad boy style. With the dark clothes and background, his manly aura dominates the photoshoot session, like in these pictures below:
Not only did they use a dark concept, Lee Kwang Soo also did a photoshoot with Cine21 magazine with a more colorful theme, as well. Just like these picture below, where he did the photoshoot with the other cast members in one of his dramas.
Grazia Magazine
For the Grazia Magazine photoshoot, Lee Kwang Soo was seen in country-like clothes and background, but still keeping the modern vibe. He looks so manly and charismatic with these type of clothes.
In this picture during the Grazia photoshoot making, his usual smiley face appeared again! Who missed it after a long journey of looking through his sexy and cool photoshoots with Byeol Korea? Because we do.
That was all for today's article, we hope it could help you to know more about Lee Kwang Soo's modeling career. Don't forget to comment and share this article, so people can get updated on the latest information at Byeol Korea.