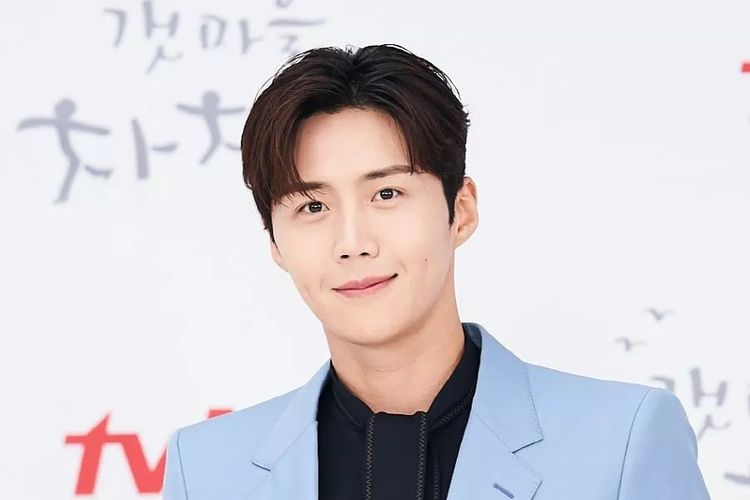 Find Out More Information About Actor Kim Seon-ho!
Kim Seon-ho started his career through a theater group in 2009, and his first stage performance was in New Boeing Boeing. He gained minor popularity in 2013 through Words I Couldn't Say for 7 Years. After 7 years, he became a theater actor, then he decided to explore his acting skills on television through KBS2's drama Good Manager. After gaining fame, unfortunately, his reputation was ruined due to a controversy.
To get more information about him, you can read this article until the end because we have already provided all information about Kim Seon-ho including his controversy.
Actor Kim Seon-ho Profile
Name: Kim Seon-ho (김선호)
Birthday: May 8, 1986
Birthplace: Seongbuk-dong, Seoul, South Korea
Height: 183 cm (6'0″)
Weight: 72 kg
Religion: Catholic
Occupation: Actor
Agency: Salt Entertainment
Years active: 2009 – present
Blood type: A
Zodiac: Taurus
Chinese zodiac: Tiger
Nationality: Korean
Website: 김선호
V Live: Kim Seon Ho
Fancafe: Kim Seon-ho
Instagram: @seonho_kim
Kim Seon-ho Facts
He doesn't have siblings.
Kim Seon-ho doesn't like alcohol.
He studied at the Seoul Institute of Arts in the Department of Broadcasting.
His activity before going to sleep is checking his phone.
He can't dance, and if he could have a wish, he would want to be good at dancing.
Seon-ho only gets 2-3 hours to sleep when shooting a drama.
When he was in college, he joined a theater club.
He started to work out in the morning and take supplements after he once collapsed in the middle of shooting.
He was interested in drawing until he took drawing lessons in 2018.
Kim Seon-ho Breakthrough in Start-Up
Before being known as a television actor, he was known first as a theater actor where he starred in many titles since 2009. But, in 2017, he debuted as a television actor through a drama entitled Good Manager. Moreover, he got his first awards after he starred in Two Cops. he won 2 trophies at the 36th MBC Drama Awards including Best New Actor and Excellence Award, Actor.
After starring in many dramas, finally, Kim Seon-ho made a breakthrough in 2020 by starring in the tvN drama Start-Up alongside Bae Suzy and Nam Joo-hyuk. He got the role of Han Ji-pyeong, and he really got deep into the character. So, because of this, he got some awards such as Character of the Year at the Seoul International Drama Awards in 2021.
If you want to see his acting, here we go!
Kim Seon-ho Being Called Good Boy
As we know, Han Ji-pyeong is a team leader at SH Venture Capital who is described as an authoritative and assertive man. He also has very high self-confidence, especially in investing. But, behind that, Han Ji-pyeong is a loving and down-to-earth person.
Because of this, he's known as Good Boy. It all started when Han Ji-pyeong was a kid. He met Dal-mi's grandma and lived together for a short time. Han Ji-pyeong showed a kind heart and a good attitude, so Dal-mi's grandma called him Good Boy.
Kim Seon-ho First Drama as the Main Lead Hometown Cha Cha Cha 
On August 28, 2021, Kim Seon-ho starred in the tvN drama Hometown Cha-Cha-Cha along with actress Shin Min-ah. He got the role of Hong Du-sik who is a Gongjin's handyman. Actually, his character isn't different from Han Ji-pyeong, but he looks more humorous.
The amazing acting collaboration between Min-ah and Seon-ho made the ratings continue to increase. So, here is a clip of his acting in Hometown Cha-Cha-Cha. 
The Dimple Couple Kim Seon-ho and Shin Min-ah
We all know that the chemistry between Seon-ho and Min-ah should be appreciated. They both have sweet smiles, and fans say they're like twins. Moreover, they both have the same dimples so they're called the dimple couple. Not only fans but Shin Min-ah also admitted that they look alike.
Kim Seon-ho Girlfriend
While starring in many dramas, Seon-ho wasn't reported to be dating his co-stars. In fact, he almost never reveals who the woman he loves is. But, there's one thing for sure. His ideal type is someone who can talk about anything in fun ways and always communicate.
Kim Seon-ho Controversy With His Ex
Kim Seon-ho managed to gain popularity through his dramas from 2020-2021. Then, his reputation went bad fast because he allegedly forced his ex, Choi Young-ah, to abort their baby. On October 17, 2021, his ex claimed that they dated from 2020 to mid-2021, and she was pregnant in July 2020, but Seon-ho asked her to abort it.
A few days after, Seon-ho decided to apologize for the allegations of gaslighting and forcing his ex to have an abortion. But then, Dispatch revealed the truth about the case, and this is just a misunderstanding.
Kim Seon-ho Survives South Korea Cancel Culture After the Truth About His Controversy
In South Korea, if there are people, whether state public figures, K-pop idols, or even actors, caught up in a controversy, they're confronted with the cancel culture. It also happened to Seon-ho. In October, some brands decided to cancel him and removed his ads, one of the brands being Dominos Pizza.
Apparently, he managed to survive this cancel culture. He's still involved in his upcoming film project entitled Sad Tropical and many brands are still showing his content such as FoodBucket. Check out other scandals involving Kim Seon-ho, here!
Kim Seon-ho Won Baeksang
In May 2021, Seon-ho won an award in the category TikTok Popularity Award/ Most Popular Actor at the 57th Baeksang Arts Awards. He got 1.3 million and managed to beat Song Joong-ki. Fans were deeply touched by his speech, so here is the video!
So, that's all the information about Kim Seon-ho which you have to remember. After you read this article, please kindly put your thoughts in the comment section, and don't forget to share this article on your social media!