Has Kim Se-jeong Admitted To Have Done Plastic Surgery or Not?
Since Kim Se-jeong's name is becoming a trending among everyone due to Business Proposal euphoria, many people started to pay attention to everything about Kim Se-jeong, especially her looks.
For those of you who are new to Kim Se-jeong and admire her, you should know everything about her, including her plastic surgery rumor. Let's find out the truth about Kim Se-jeong's plastic surgery and her visual transformation throughout her whole career in the article below by Channel Korea!
Kim Se-jeong Has Never Confirmed Undergoing Plastic Surgery
Plastic surgery is one of the most common rumors among Korean stars, especially K-Pop idols who have always appeared with their good-looking image from head to toe. It also somehow makes people start curious and suspicious about whether a K-Pop idol has undergone plastic surgery or not, including Kim Se-jeong.
Ever since she participated in Mnet's Produce 101, Kim Se-jeong has drawn attention due to her cheerful image, beautiful visual, and powerful skill on the stage. However, she used involved in a plastic surgery rumor since she was reported to have an eyelid surgery so her eyes look enhanced.
Shortly after the rumor sparked, Kim Se-jeong denied and explain the truth. She has emphasized that her face and body features are natural without any surgery, especially her eyes. "It's the eyes that my mom gave me," she asserted. The plastic surgery rumor used to make her upset, even she told that she did convince people that her feature is all-natural.
Kim Se-jeong's Pre-debut Pictures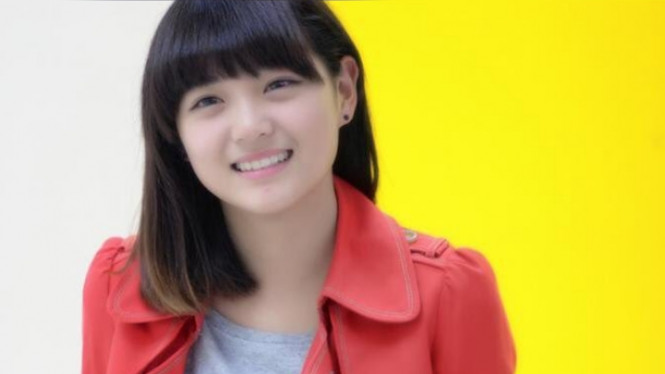 Before Kim Se-jeong rose to fame and debuted as a K-Pop idol, she was born in Gimje, North Jeolla, South Korea, on August 28, 1996. When her pre-debut pictures have spread through the internet, many people are actually mesmerized by her adorable visual, as if she is destined to be a K-Pop idol and K-Pop star in the future.
From her teenage picture, Kim Se-jeong already has beautiful features such as a double eyelid, thin nose, and thin lips, even her chin also looks amazing. If you're comparing her past pictures and her current appearance now, Kim Se-jeong totally looks the same. The difference is only in her hairstyle, makeup style, and how she has grown up to be more mature. Don't you guys also think so?
Kim Se-jeong's Visual in Produce 101
After one year of training under Jellyfish Entertainment, Kim Se-jeong joined Produce 101 as a representative of her agency and becomes a contestant. She eventually made it to the 2nd rank in the final episode and debuted as a member of I.O.I. Since her debut with the group, Kim Se-jeong has always made people get speechless with her stunning visuals.
While appearing in the survival show, Kim Se-jeong looked extremely adorable and cheerful with her middle-length hair, bright smile, and natural features appearance. Moreover, many viewers nicknamed her 'God Se-jeong' since she was a versatile contestant, in terms of singer, songwriter, musical actress, and more.
Kim Se-jeong's Visual in I.O.I
Has ranked in the 2nd place on Produce 101, Kim Se-jeong debuted as the Main Vocalist of I.O.I. During her debut era with "Chrysalis", Kim Se-jeong appeared with minimal makeup very often such as natural bushy eyebrows, and light pink lip colors that somehow emphasized her natural beauty. The cheerful and bright image from her Produce 101 era was also still there.
In the music video "Dream Girls", Kim Se-jeong radiates a fresh and sporty look since she appeared with a sporty image such as a ponytail hairstyle, natural makeup, and a sporty outfit as well. Well, you guys who have following Kim Se-jeong for a long time must have been missed this look of her, right?
Kim Se-jeong's Visual in Gugudan
Alongside her career in I.O.I, Kim Se-jeong also took part in the group called Gugudan and was active as the group's Main Vocalist, Center, and Face of The Group. There was a different image of Kim Se-jeong while she was in Gugudan compared to her image in Produce 101 and I.O.I.
This time, Kim Se-jeong looked more mature and elegant at the same time. Not to mention how she always became the attention since she was the group's center and face of the group!
In "The Little Mermaid" era, Kim Se-jeong still radiates the pure and innocent look, then she radiates the adorable look during the "Narcissus" era. But in the "New Action" era, she looked very glamorous yet fierce at the same time!
And that's all about Kim Se-jeong's plastic surgery rumor and how she asserted that her visual beauty is all-natural. From time to time, she never fails to amaze everyone with her look! Well, if you like this article, kindly share it on your social media, and stay updated with Byeol Korea for more K-Pop entertainment news!