Notable K-Pop Idols Involved In Car Accidents
No entertainment industry in the world is without a scandal or two, and the Korean entertainment world is no exception to this. And when we say Entertainment we, of course, include here K-Pop. No matter how angelic your K-Pop idols look like in the front, they are still human beings who also make mistakes from time to time. However, sometimes, those mistakes can be really bad. So bad that they include people being hurt, and not just hurting themselves, but injuring others as well.
Can you maybe guess what we are going to be discussing in this article? If your guess was scandals involving K-Pop idols in car accidents, then you are correct. A lot of idols have been involved in car accidents, starting from senior artists to young rising stars from the most recent wave of K-Pop idols, such as Big Bang and BTS members. So, what happened with them and what kind of penalty have they received for the incident?
In this article, Byeol Korea will be providing you with all the information you need to know about K-Pop idols involved in car accidents. So, stay tuned and keep scrolling.
BIGBANG Daesung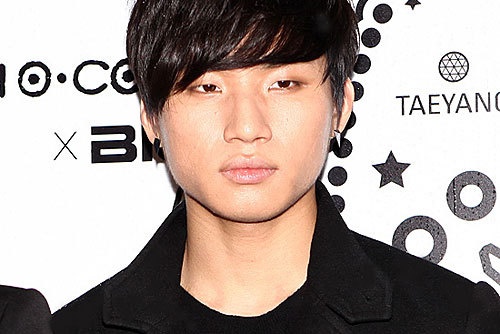 On May 31st, 2011, Big Bang member Daesung was reportedly involved in a traffic accident. In that incident, the victim who was riding a motorcycle died. What really happened? YG Entertainment explained in detail the fateful incident through an official statement.
YG Entertainment revealed Daesung is shocked because of that accident. "Daesung was in a deep shock and sad because of an accident he could not avoid. Tears could not stop falling over the victims," ​​said the source.
Chronologically, at 1.40 in the morning, Daesung accidentally crashed into a taxi there. Fortunately, the taxi driver did not sustain any injuries in the incident. According to information obtained by YG Entertainment, the taxi pulled off the dividing lane and finally hit the brakes suddenly. That's the main cause of the accident experienced by Daesung.
"Shortly after the accident, Daesung got out of his car and walked towards the taxi driver. After asking how he was, the taxi driver replied, 'That's not something to worry about now'." On the way there were motorists who were bloody, "And that's what the taxi driver avoided, so he got off track and stopped suddenly," continued the source.
According to provisional estimates, the motorist died in a hit-and-run and Daesung's car accident didn't have a direct link with the death.
BTS Jungkook
The Seoul Prosecutors' Office officially closed a car accident case involving Jungkook of BTS on Thursday, January 23rd, 2020. The Seoul Prosecutors' Office did not indict Jungkook so that the case would not be held at trial. The prosecutor, based on Allkpop's report, made the decision after receiving information and voting from a number of residents who were on the jury.
As you guys already know, on October 31st, 2019, at around 04.00 local times, Jungkook crashed into a taxi with his Mercedes-Benz in the Hannam area, Yongsan District. Jungkook and the taxi driver received treatment at the hospital due to bruising. This made Jungkook questioned by the police in early November 2019. Yongsan Police, Seoul, officially ensnared Jungkook of BTS with two laws for the accident.
Big Hit Entertainment as the agency gave an official statement that Jungkook claimed to be negligent and violated traffic rules. They also stated that the problem had been resolved with the victims. However, the police apparently still ensnared Jung-kook on suspicion of violating two laws. Police sources said the peace agreement with the victim had nothing to do with the violations committed.
The case was officially handed over by the Seoul Yongsan Police Department to the Procuratorate on December 10th, 2019. The youngest member of BTS was also suspected of violating the Special Case Law Regarding the Traffic Accident Resolution.
Super Junior Kangin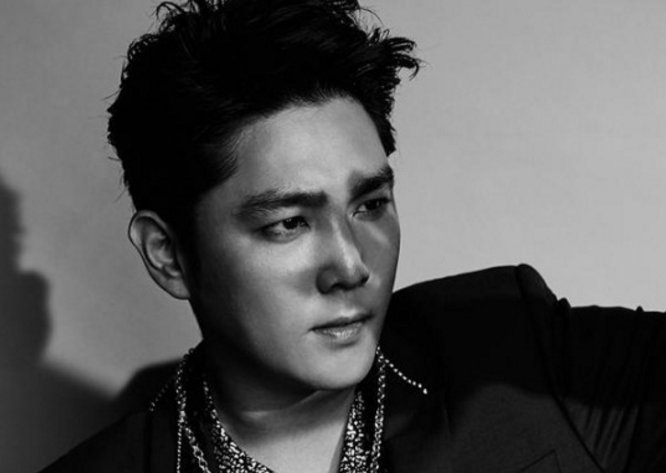 Kangin made a public uproar with the news of his accident. Well-known Korean media Nate reported, Tuesday, May 24th, 2016, the car driven by Kangin lost control on the streets of Sinsa-dong in Seoul, South Korea.
A report said, Kangin reportedly drove his car in a drunk state. Finally, Kangin's car crashed into a streetlight in front of a shop. The shop owner reported this incident to the police. But when the authorities arrived at the location, Kangin was reportedly no longer there. Sources said Kangin was lucky to be alive and not injured. After crashing, Kangin left immediately.
Apparently, Kangin immediately turned himself to the police, mentioning bumping into something. "I wanted to hit something, but didn't know it was a streetlight," said the Super Junior member.
Kangin left his car around midnight local time. Police said Kangin's alcohol level was 0.05 percent, making him enough to be detained due to driving while intoxicated. But it is not known whether Kangin is being secured by the authorities or not.
This is not the first time Kangin has had an accident due to a hangover. A similar incident also occurred in 2009.
Ex-BIGBANG Seungri
If you think you've had enough with Seungri's prostitution scandal that is going around the K-Pop portal news lately, then you are gonna be really upset with this other scandal of this former member of Big Bang. It happened back in 2014 when Seungri was still the maknae of Big Bang. It was on September 12th, 2014, around 3 a.m. in the morning when Seungri drove his Porsche on the street near the Dongbuichon-dong area while he was heading to Ilsan. But then his car collided with a Mercedes Benz and turned over after hitting the guard line as well.
Luckily, the people inside the Mercedes Benz, the car that Seungri hit, were only injured a little. They had been sent to the nearest hospital right away.
What happened with Seungri then, you might ask.
Well, some people around there witnessed that Seungri went to the hospital with an ambulance but got off immediately after claiming that he wasn't that hurt. So thankfully, this guy that later on caused a bigger problem was checked up and received the news that he wasn't injured. YG Entertainment also said that Seungri was fine and it wasn't drunk driving. The police also stated that the case wasn't on drunk driving, but possibly because of speeding.
Well, it's good that it wasn't because of alcohol. Let's just hope that next time Seungri won't cause a car accident again.
Super Junior Heechul
If you're a true fan of Super Junior, you might have heard about Heechul's car accident that happened in 2006. Well if you're not, you might have never known the reason why Heechul was rarely seen on Super Junior's performances on stage. It was because he had his leg severely injured to the point where he couldn't even use it for running. It affected his dancing as well, despite the fact that he is an idol who has to dance on stage.
The accident happened on August 10th, 2006. Heechul was on the way home after he attended his fellow member Donghae's father's funeral. It was so severe that Heechul had to undergo 10 hours of surgery. The accident also caused him to take a break for several months. He returned in November 2006 even though he still found it painful to dance. Even some haters said that his dance was awful because of that. Little did they know, Heechul was suffering and tried his best to perform on stage because of his love for E.L.F.
On the reality show that Heechul is in, 7.7 Billion Love he once talked about this topic. He said that he went to check up his leg and the doctor said that he might not be able to use his leg any more if he continues to push the limit. So at that point, he stopped to participate in performances on stage and stuff. He told the members that his idol career might be over, but the members said that Heechul can still be with them until the end. What a sweet relationship!
However, though it sounds a little bit ambiguous that Heechul might be parting ways with Super Junior or not, the SJ label clarified that he is still with Super Junior. Heechul will still participate in Super Junior's album, recording, MV, photoshoot and stuff, but he will be absent for the dance performance. Then again, it's for his own good, so please don't be worried and please still support Heechul along with other Super Junior members!
Super Junior Kyuhyun
Another piece of sad news involves a Super Junior member being involved in a car accident. This time, the maknae, Kyuhyun was involved in a major accident. If Heechul injured his leg, Kyuhyun almost lost his life due to this accident that also happened at the beginning of his Super Junior debut.
It happened on April 18th, 2007, where the car that has two managers of Super Junior, Leeteuk, Eunhyuk, Shindong, and Kyuhyun had a major accident. Even though there were other Super Junior members in the car, Kyuhyun was the only one who had a severe injury. He even went through a critical condition and the doctor took a lot of time to diagnose the condition of Super Junior's new member.
The accident happened because of the tires that deflated when attempting to change lanes, according to the driver. The car lost control and flipped over after hitting the guard line.
Kyuhyun, who sat behind the driver had broken his foot, fractured his hip bones, had a bruised face, broken his ribs, etc. Kyuhyun's lung also almost broken due to his broken ribs. That could have ruined his career as a singer because he might not have been able to sing ever again.
Thankfully, Kyuhyun was able to recover. His mom and dad also supported him and went to the hospital right after they heard the news on the phone. We wouldn't be able to see Kyuhyun this time if he hadn't survived the accident. His singing even sounds really perfect that we wouldn't know that he almost lost his singing ability because of that accident.
Ladies Code
This piece of sad news involving K-Pop idols in a car accident is probably the saddest of all and the most horrific incident in K-Pop history: it is Ladies Code's car accident. The group that made a debut under Polaris in 2013 was still quite fresh in the K-Pop industry back in 2014. Ladies Code had their accident in September 2014 right after the member Sojung had a surprise birthday cake from the members. It was all fine until the car they were riding hit the ground.
Sojung, EunB, and Rise got some major injuries from this accident. Sadly, EunB passed away on the scene, while Sojung and Rise went into a coma for quite a long time. Thankfully, Sojung survived, but Rise didn't make it and passed away several days after the accident.
The accident caused a really big trauma for both Zuny and Ashley, the two members who only had minor injuries. They even couldn't sleep at night because they would see the accident when they closed their eyes. Ladies Code also said that it was so hard to talk about the accident because it's so traumatizing for them.
Police investigated this accident and once speculated that the problem was in the wheel that dripped off. But later on found out that it was because of the driver who speed up and hit the guard line.
And that was all the information we have gathered for you about the K-Pop idols involved in car accidents. As you can see, a lot of things can happen when you are driving carelessly. For example, a major or a minor injury, and even death. So please, if you drive, make sure to always be careful and drive responsibly following the speed limits installed. And if you enjoyed reading this article, please don't forget to kindly share your thoughts by dropping a line in the comment section below!