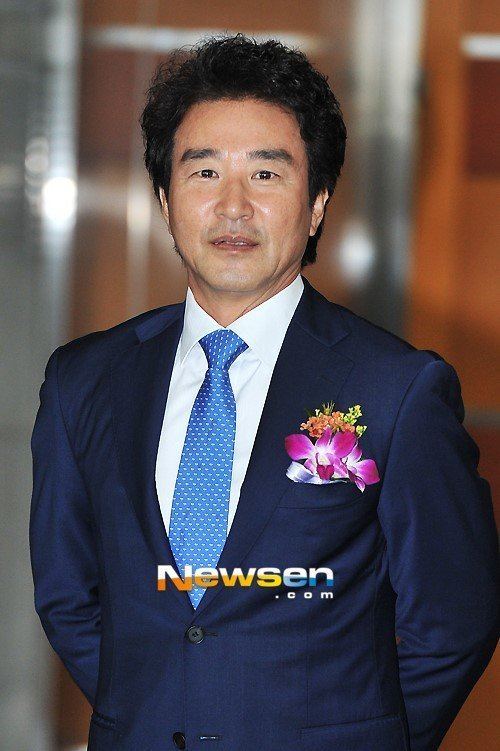 Get To Know More About South Korean Actor Hong Yo-seob Profile, Appearance In K-Dramas, Marriage and More!
K-Dramas is one of the most important instruments in the entertainment industry and is able to attract the attention of a large audience so that each actor and actress can get their own fans for their appearance from TV shows. Since time immemorial, actually the entertainment industry from South Korea has also been able to prove that each actor and actress who has excellent acting skills can survive until now and appeared in several new K-Dramas.
Likewise with the career of a veteran Korean actor, Hong Yo-seob, who has been very active in the entertainment industry, especially in K-Dramas, which he has starred in since the mid-70s. Well, if you are curious about the career journey and also the profile of Hong Yo-seob, let's look at more details in this article below!
Full Profile Of Hong Yo-seob
Birth : Seoul, South Korea, July 3, 1955
Star Sign : Cancer
Religion : Protestantism
Occupation : Actor
Active Period : 1976-Present
Marital Status : Married
Education : Graduated from Chung-Ang University Department of Theater and Film
Hong Yo-seob Personal Life
When it comes to an actor with a more gentle image than anyone else, and an unrivaled actor who brings his own sense of stability to the screen in any scene, he naturally comes to mind Hong Yo-seob. His life as an actor has also reached 40 years. However, despite the certainty of the character as an actor who has been strengthened for such a long time, surprisingly, Hong Yo-seob is an actor that cannot be easily seen in a CRT. This is because he is not prolific, refrains from appearing overlapping, and lives with a thorough life as a free person.
"It was about twenty-six after I was discharged. That era was the so-called 'the era of being caught if you speak,' but it is to cool those 'sounds to be caught' in small theater performances. Originally, my major was the Department of Journalism and Broadcasting, but after seeing it, I transferred to the Department of Theater and Film."
'I couldn't even think of it'. Hong Yo-seob expressed that he became an actor. What his father said to himself he chose such a path became his lifelong guide. "Do what you want to do. Just don't be embarrassed to your wife or friends."
Beside that, Hong Yo-seob also had knee surgery that changed his life. And at a similar time, there was one more secret that changed his life. It's related to politics. Perhaps even more strangely, there was no political temptation for a person in such a position. "In the past, there has been an offer to recruit members of the National Assembly. But when I saw that, people who were really embarrassed appeared as candidates for the National Assembly. I refused because I thought it wasn't. But when I injured my knee, former President Lee Myung-bak was elected as a presidential candidate, and the campaign was in full swing. At that time, I was the last support speaker in the broadcast campaign."
He did not know the details of former President Lee Myung-bak, but was told that he was not empty. However, a call came to him asking him to give a support speech on the air. "I am not a political party or politician," he said, and he revised the manuscript. "I went to the station to record with it. But when I arrived at the broadcasting station, there was a problem. The manuscript whose tone was changed was placed. As I read, they were completely politicians. How did that happen at the urgent timing of the recording day?"
"Because the BBK scandal (stock price manipulation incident) broke out. According to the original manuscript, I want to tell what kind of person my father is  and I was talking stiffly. But right now, it was about becoming a politician. When I showed it to my wife and friend who came together, I was worried, 'If I do this, it will be a big deal.''
The person who asked him persuaded him, but no matter how much he looked at, it wasn't this. "If I was going to do politics, I already did it. I came back saying 'I can't.' Seeing a few years later, I would almost rotted in 4-5 years. Still, the tone of the manuscript before the BBK incident was very good, but I'm sorry."
Hong Yo-seob has the generosity of a person who cares. He travels in remote places around the world and loves the sea. This is what he wanted to do before getting old. He, too, was thinking about how to live these days when he gets older. Seokmodo is one of his favorite escape to go these days.
"In Seokmodo, Incheon, there is also a hot spring complex with strength, good fishing, and good water. It is also good to build a small house there. I also want to grow eel. Because I like water. Growing eel takes a lot of effort. Then you can keep working, isn't it fun? Living with dirt buried."
He said calmly that it would be nice if no one could remember him. He said that he did not make people memorable just because he was determined. Like the water and wind he loves, like his father, who loved life but was not afraid of death, he has lived that way. There was no regret for his refreshing answer. He did not go wrong because he walked only the path he believed was right, and he once again envied him enjoying the real freedom that money and honor could not buy.
Hong Yo-seob Movies, K-Drama, Variety Shows List
Hong Yo-seob is a veteran actor who often appears in several K-Dramas which has made him famous until now. Debuting in the mid-70s, Hong Yo-seob still looks very fit and also often appears in several new dramas, even if only for minor roles. For those who have never seen Hong Yo-seob's appearance, let's take a look at his appearance in this session below!
Hong Yeo-sob In Shining Romance
'Shining Romance' is a family drama starring Lee Jin, Park Yoon-jae, and Jo An. The drama tells about a family where family members are not related by blood. Jung Soon-ok (played by Lee Min-sook) has two adopted daughters, but Soon-ok raised them like her own biological children. Oh Bit-na (played by Lee Jin) is her first daughter.
But Bit Na was cheated by her husband and now they are divorced. To be able to find his daughter, he had to try hard.
Meanwhile, Oh Yoon-na (played by Kwak Ji-min) is Soon-ok's second daughter. The situation her family faced made Yoon-na become an adult. These three women also try to live courageously while trying to achieve their dreams and find love. In this drama, Hong Yo-seob plays Jang Jae-ik.
Hong Yo-seob In Seoyoung, My Daughter
Seoyoung (played by Lee Bo-young) is a law student who is struggling to live, not only making money for college fees, she also has to fight for daily life and help her younger twin brother who is finishing medical school, Lee Sang- woo (played by Park Hae-jin). At first, Seoyoung was not a poor child, but due to the monetary crisis and her father no longer working, she started to be independent, it was even worse that her father began to often engage in multi-level marketing and gambling businesses so that her family's debts were piling up.
One day when Seoyoung was involved in being an agent for a TV variety show she was shocked by the phone when her mother was hospitalized. At that time he and his mother lived separately. Seoyoung and Sang-woo went to college and lived in Seoul while their parents lived on Jeju Island. Seoyoung, who was nervous and panicked, ended up "stealing" the expensive motorbike of Kang Woo-jae (played by Lee Sang-yoon), a successor of a chaebol family who just finished his military service. The panicked Seoyoung just left his motorbike at the airport and immediately boarded a plane to Jeju Island.
Unfortunately when she arrived in Jeju the mother had died, and the father was blamed for not being home and causing the mother to be late to the hospital. Her father (Lee Sam-jae; played by Chun Ho-jin) was apparently not home because he was gambling and adding back debt. Seoyoung was very angry and did not want to forgive her father, she just walked away when her father was attacked by residents who felt insulted. However, when she arrived in Seoul, Seoyoung gave money for her tuition fees and decided to take a leave of absence. That's when she got an offer to become a teacher, a high school student trouble maker Sung-jae (played by Lee Jung-shin) who turned out to be Woo-jae's younger brother.
In his journey, Woo-jae's misunderstanding finally falls in love with Seoyoung and even wants to give up his dream as a film director so he can marry Seoyoung. And when he was getting married, Seoyoung, who was already upset with his father, told Woo-jae's family that he was an orphan. Seoyoung lied to her father that she was going to study in America and wouldn't come back. On his wedding day the father who works as a paid guest turns out to be present at his daughter's wedding and realizes that he has not been recognized as a father and feels a failure.
Hong Yeo-seob In Just Like Today
'Just Like Today' is a drama that aired on MBC from 2011 to 2012 with a total of 100 episodes. 'Just Like Today' tells the story of a family drama from generation to generation. And here it is told until the younger generation they have a consistency and in common, both school and work are hereditary. Here also tells about how the meaning of a life. In this drama, Hong Yo-seob plays Moon Sang-yub.
Hong Yo-seob Marriage
Hong Yo-seob's wife is Jung Mi-kyung. They are married in September 1985. At that time, Hong Yo-seob was 31 years old and Jung Mi-kyung 24 years old, they are 7 years apart in age difference. Jung Mi-kyung originally majored in piano at Ewha Womans University and later she married Hong Yo-seob while preparing to study in the United States. The two were originally attending in the same church and Hong Yo-seob's nephews introduce Jung Mi-kyung. Right now, Jung Mi-kyung also worked as a lecturer at music college and gave birth to one son and one daughter.
"My wife is more talkative. I don't interfere with what I want to do or not. In fact, trust (between couples) is the most important. There are solved by conversation, and the others are left as individuality. I live by understanding other with my wife," he said about his wife. Although Hong Yo-seob doesn't really talked more about his personal life on family, but Hong Yo-seob's family also never gets bad news and it can be assumed that he has a happy family.
---
Well, that was all for the information about Hong Yo-seob full profile, appearance in K-Dramas until his personal life with family. Aktor yang masih aktif berkarir sebagai minor role di K-Dramas and still appered to have a new role, membuktikan bahwa his career journey masih bersinar hingga sekarang. Namun, Hong Yo-seob juga masih melakukan his hobbies dan menjalankan kehidupan berkeluarganya dengan sangat baik. If you like this article, don't forget to share on your social media and wait for another interesting upcoming articles from Byeol Korea!