Get To Know More About GreatGuys Leader Full Profile Im Ha-hyeong a.k.a Jae I!
GreatGuys (Hangul: 멋진녀석들) is a South Korean boy group that debuted on August 25, 2017, with the single titled "Last Men." GreatGuys is also a group with many members that consists of 9 members: Jae I, Horyeong, Haneul, Daun, Donghwi, Dongin, Hwalchan, Uiyeon, and Baekgyeol. They are all signed under DNA Entertainment.
In this article, there's detailed information about the leader of GreatGuys, which is Im Ha-hyeong or also known as Jae I. If you still don't know about them, don't worry! Let's get closer with GreatGuys's Jae I and find out more about his full profile, fun facts, and his debut era that is being provided by Byeol Korea in the article below!
GreatGuys Jae I Profile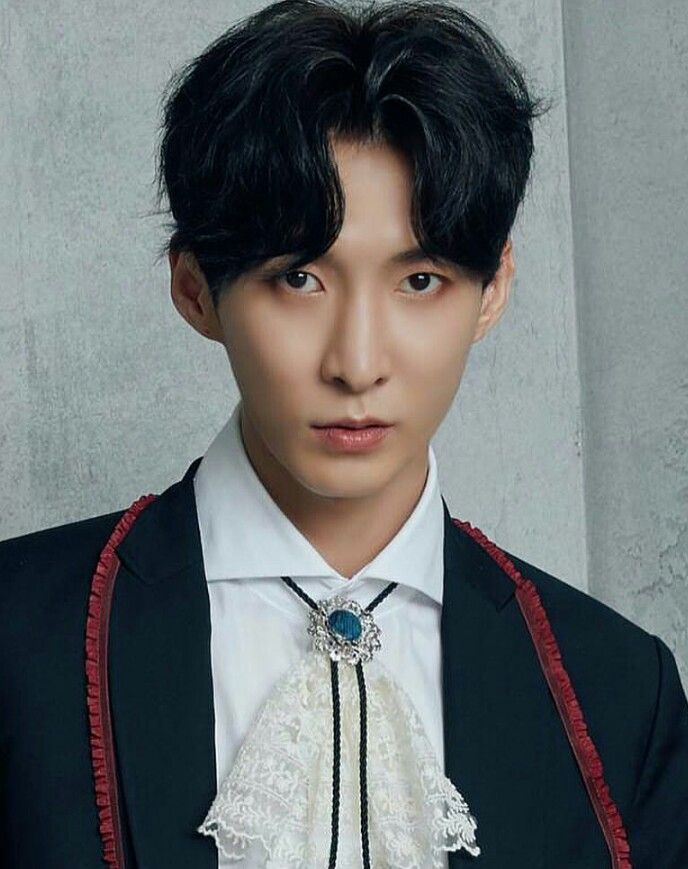 Real Name: Im Hahyeong (Hangul: 임하형)
Stage Name: Jae I (Hangul: 재이)
Birth: Gwangju, South Korea, August 6, 1993
Star Sign: Leo
Height: 180 cm (5'10")
Weight: 62 kg (136 lb)
Blood Type: O
Position in the Group: Leader, Lead Vocalist, Main Dancer, Charming Guy
Nationality: Korean
GreatGuys Jae I Fun Facts
GreatGuys' Jae I has one younger and one older brother.
GreatGuys' Jae I's specialty is dancing.
GreatGuys' Jae I's hobby is drinking coffee.
GreatGuys' Jae I's favorite thing is Americano.
GreatGuys' Jae I's favorite body part is lips.
GreatGuys' Jae I's favorite mangas are Naruto and One Piece.
GreatGuys' Jae I's loves Haribo.
GreatGuys' Jae I's favorite color is red.
GreatGuys' Jae I can play the guitar.
GreatGuys' Jae I prefers the sea over the mountains.
GreatGuys' Jae I listens to Crush's "Beautiful" quite often.
GreatGuys' Jae I has been dancing since he was in 2nd grade.
GreatGuys' Jae I started out as a backup dancer when he was 19 years old.
GreatGuys' Jae I used to participate in many dance battles when he was younger, and every time he did, he won a prize.
GreatGuys' Jae I created the choreography for their songs "In Summer" and "R.O.M.L."
GreatGuys' Jae I used to be a BTS backup dancer.
GreatGuys' Jae I is really good at freestyle dancing.
GreatGuys' Jae I knows Hyungwon and Minhyuk of Monsta X since they use to go to the same dance school.
GreatGuys' Jae I is currently on hiatus due to health reasons.
GreatGuys Jae I Debut Era
The South Korean music industry was known as one of the biggest entertainment companies and also always debuts musicians and K-pop groups from several agencies there. GreatGuys is also one of the K-pop boy groups that successfully released their debut single in 2017.
GreatGuys is a 9-member group from South Korea. GreatGuys is under the care of an agency called DNA Entertainment. Initially, in November 2016, they were announced as a new boy group with 10 members. However, in the following month, a video profile was released, and the video only introduced 9 members.
GreatGuys' debut music video "Last Men" has the characteristics of K-pop music that is very passionate with easy listening electro-pop. You can see how cool every member of GreatGuys is in this music video. Besides that, every member also has different charms that you can choose as your favorite bias.
What do you think about GreatGuys' Jae I's debut era?
---
Well, that is all of the information about GreatGuys' Jae I and everything you should know about him. Let's keep sending him a lot of love and support so his career will shine even more in the future. If you like this article, don't forget to share it on your social media and wait for another interesting article from Byeol Korea!