Get To Know More About South Korean Actor Go Joon Full Profile, Filmography Until Dating Rumor
As an actor, of course there will be many roles played in several K-Dramas or movies. The popularity of entertainers in South Korea is also believed because they managed to play a good role and character in dramas or movies. With this, they have also managed to get appreciation from the public, such as receiving awards and also loyal fans who will always support and promote their latest drama that will air.
In this article, Byeol Korea will discuss in more detail and complete the profile of an actor who comes from South Korea, which is Go Joon. The actor who was born in 1978 is one of the actors used to play in several drama as tough guy and also has some achievements by received the 'Star of the Year Award' on 12th Korea Drama Awards and  'Best Supporting Actor' on SBS Drama Awards for his appearance in drama. Beside that, Go Joon has also had another opportunity by attending as important roles in several K-Dramas, such as Cheat on Me, If You Can (2020), Oh My Baby (2018), Sunset in My Hometown (2018), My Little Old Boy (2019) and many more.
Let's check out more information about Go Joon full profile and several appearances on K-Dramas in this article below!
Full Profile Of Go Joon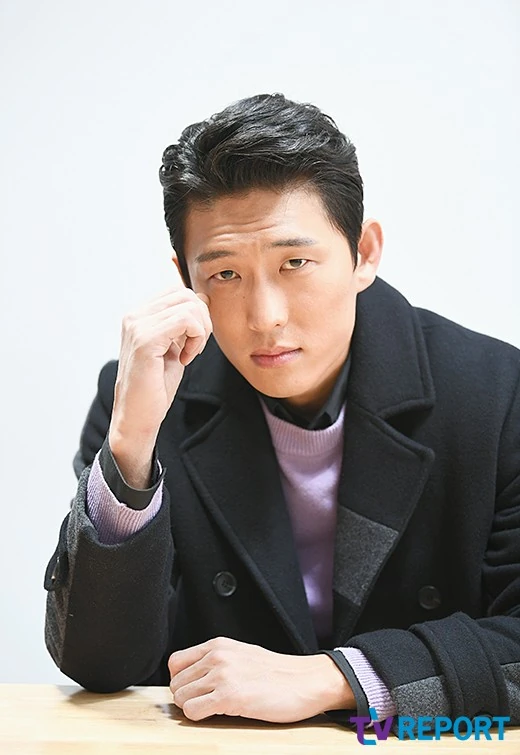 Real Name : Kim Joon-ho (hangul: 김준호)
Stage Name : Go Joon (hangul: 고준)
Birth : South Korea, December 8, 1978
Star Sign : Sagittarius
Religion : Catholic
Height : 73 kg
Weight : 184 cm
Occupation : Actor
Specialties : Mixed martial arts, basketball, motorcycle, winter sports
Family Member : Parents, 2 brothers and 1 sister
Education :
Heungjin High School
Seoul National University of the Arts
Agency : Story J Company
Official Site : Instagram (@kojun_actor)
Go Joon Movies, K-Drama, Variety Shows List
Entertainers in South Korea have many opportunities to become as supporting roles and lead roles in K-Dramas and movies. In this profession, anyone who has good acting skills and comes from any background can get the opportunity to play a character if he has basic skills such as acting.
Even though it is not easy to be an actor or actress, this job is very promising because it will have a very good career path if the drama or movie that is released gets a good appreciation or rating after being broadcast. There will be many people who easily recognize actors and actresses in a drama or movie who have impressive acting skills to portray a character.
In the next session, we will take a look at what more roles actor Go Joon has successfully played in K-Dramas!
Go Joon In Cheat on Me, If You Can
Cheat On Me If You Can is the latest drama starring Oscar-winning actress Cho Yeo-jeong. In this comedy thriller mystery drama, she co-stars with Go Joon. Cheat on Me If You Can tells the story of Kang Yeo-joo, a successful novelist who often writes mystery novels where her characters have died on page three or four.
Kang Yeo-joo (played by Choi Yeo-jong) is also known as a writer who always gives severe punishment to male characters who cheat in novels. The character is even labeled a praying mantis. This is because male praying mantises are often consumed or cut off by female praying mantises. Every day she also just thinks of many ways to kill the characters in her novel.
Although she often writes stories of mysteries, murders, and affairs, Kang Yeo-joo's daily life is very normal and happy. She is married to Han Woo-sung (played by Go Joon), a younger man who works as a lawyer. Her husband is said to be the ideal type of husband.
Han Woo-sung actually went a long way to marry Kang Yeo-joo. He first appeared at Kang Yeo-joo's book signing event. He then meets Yeo-joo at the restaurant. Yeo-joo even received a gift ring from Woo-sung. However, there is no happy expression on Yeo-joo's face. This makes Woo-sung even more incessant to approach Yeo-joo. Until finally one day Yeo-joo gave him a piece of paper.
"If you cheat, you will die," Woo-sung immediately looks happy because he feels he succeeded in getting his heart's desire all this time. Woo-sung loves his wife, but he also can't stop his habit of playing girls. He's dating several people behind Yeo-joo. The affair is neatly structured and full of intrigue. The behavior of husband and wife sometimes brings humor that makes it laugh to a tense atmosphere. For those of you who like stories with plot twists, Cheat On Me If You Can can be included in the watch list.
On the other hand, Woo-sung wasn't the only male Kang Yeo-joo around. He met Cha Soo-ho (played by Kim Young-dae), a part-time worker at a convenience store who saved him from a protest at the release of his latest book. The production team said Kang Yeo-joo's relationship with Cha Soo-ho gave a new atmosphere from Kang Yeo-joo's daily life with her husband, Han Woo-sung.
Cho Yeo-jeong and Go Joon managed to portray Kang Yeo-joo and Han Woo-sung well. Go Joon becomes a successful lawyer who often takes care of divorce cases. Meanwhile, Yeo-jeong plays the role of a famous writer. The two of them were married on the promise that one of them will die if he cheats.
Yeo-joo becomes a character who is calm, bitchy and at the same time innocent to meet Woo-sung who is good at being kind. Their relationship will make the audience feel emotional and curious in every episode.
The story of the affair seems to be a hot theme that is loved by the Korean community and internationally. Well, one director who has experience working on this household scandal is Kim Hyung-suk.
Before releasing Cheat On Me If You Can, Kim Hyung-suk worked on similar mystery comedy dramas such as My Husband Got a Family and Matchmaker's Lover. He is also the director of the romantic comedy drama Oh My Venus. Cinematography is presented in an interesting manner. The shooting location with the luxurious life of the lawyer family is shown in detail.
Apart from the initial theme of affairs, this drama also provides another spice played by the main store, namely the bromance between Han Woo-sung and Son Jin-ho. Han Woo-sung and Son Jin-ho have been friends since childhood. They then succeeded in starting a consulting company.
Both of them keep secrets from each other. Not only family tension, this drama also provided an element of bromance from the two friends who managed to refresh the atmosphere. Anyway, Woo-sung's affair went very neatly because of Jin-ho's support.
Go Joon In Oh My Baby
Oh My Baby is a drama that aired on tvN in 2020 and directed by Nam Ki-hoon who was previously known through a number of hit dramas such as Tunnel, The Beauty Inside and Voice 3.
This drama tells the story of Jang Ha-ri (played by Jang Na-ra), a leader of a parenting magazine, The Baby, for parents and children. She is a hard worker. Despite having a charming appearance, Jang Ha-ri has not dated in the last 10 years. It made her no longer believe in love. Jang Ha-ri finally decided that she would never get married. However, she has one main wish in life, which is to have children. She tried to have children even without marriage.
She began looking for the right man to get her child. The plan puts Jang Ha-ri in contact with three men around her.
One of the men is Han Yi-sang (played by Go Joon), a freelance photographer who is considered very responsible and reliable. However, Han Yi-sang was very cold towards love. In the teaser, he told Jang Ha-ri to raise a dog when he was lonely.
Another male is Yoon Jae-young (played by Park Byung-eun), an assistant professor who is so smart and makes him comfortable because he has been his best friend since childhood. He is also a single father who is unquestionably in raising children. Even though it looks perfect, Jang Ha-ri thinks Yoon Jae-young already feels like family.
Another candidate is Choi Kang Eu Ddeum (played by Jung Gun-joo), a boy who is younger than him and one of the employees at Jang Ha-ri's work. He is very handsome, neat, and becomes an idol in the office. However, Jang Ha-ri thinks Choi Kang Eu Ddeum still has to grow first.
If usually the main character will be faced with two choices, in Oh My Baby, Jang Nara will be asked to choose 3 men who will be her life companions. The three men of course have different characters.
Starting from Han Yi-sang, the man who is older than Jang Ha-ri. Han Yi-sang dedicated himself to the single lifestyle. Even though he seems to have a disdain and coldness towards everything, but at important times, he will be by Jang Ha Ri's side to protect him. Han Yi-sang may look prickly on the surface, but he is a classic 'rough on the outside, but warm on the inside' character.
Then, Yoon Jae-young, a character who becomes Jang Ha-ri's close friends, and they have been friends since childhood. They grew up together and often fought like siblings, threatening to reveal each other's embarrassing pasts. However, whenever Jang Ha-ri got into trouble, Yoon Jae-young was a reliable friend.
Meanwhile, Choi Kang Eu Ddeum is Jang Ha-ri's third character with the type of guy who is younger than her. Choi Kang Eu Ddeum, a new employee at a parenting magazine where Jang Ha-ri works as a department head. She has a comic character-like visual, a new employee spirit, an awkward 4D (quirky) personality, and a refreshing innocence that makes her the ideal candidate for a potential romance with an older woman or usually known by noona romance.
Go Joon In Sunset in My Hometown
Sunset in My Hometown tells the story of a career failure making a rapper return to his hometown to find his true self. Sunset in My Hometown is the latest film from famous director Lee Joon-ik (King and The Clown) which pairs phenomenal artist Kim Go-eun and also Park Jung-min (Hot Young Bloods). The story itself revolves around the first love of a rapper named Hak-soo who must return to his hometown and finally meet his childhood friend. This film received many positive reviews in South Korea.
Hak-soo and his mother have struggled to survive since his father left him. This is what makes Hak-soo hate his father so much. For Hak-soo, his father is an irresponsible man, and doesn't deserve respect. Hak-soo is an underground rapper who wants to become a professional rapper in Seoul, but because he always fails auditions one day he has to return to his hometown in Byeonsan, Jeolla province, that's where he reunites with Sun-mi, his first love in school. If you like watching 'Show Me The Money', the audience will love the story of this film.
Since adolescence, Hak-soo (played by Park Jung-min) has always dreamed of becoming a big person. He also left his hometown in Byeonsan. Arriving in town, Hak-soo tries his luck at a television talent show. However, the road to success is not as easy as imagined. His ability to sing rap songs did not make him pass the audition. Even until the 7th audition, Hak-soo's way of life hasn't changed.
Almost frustrated after living a life full of wasted, the rapper now has to return to Byeonsan to care for his father who fell ill. Hak-soo receives news that his father is dying and is being treated in the hospital. His hatred makes Hak-soo reluctant to meet his father. However, that is what is called blood ties. No matter how much he hates his father, Hak-soo still goes home to meet his father. Because of his love for his father, Hak-soo tried to suppress his ego and endure the shame of his failure in Seoul.
Several of Hak-soo's friends hear the news of his return. One of them is Sun-mi (played by Kim Go-eun), a girl who had been his close friend when he was in elementary school. Follow Hak-soo's sweet reunion with his old friends at Byeonsan, in the family drama film Sunset in My Hometown.
Because filming in a village, all the cast and crew of Sunset in My Hometown had to work extra hard. Starting from the challenges of shooting in the interior, to the deepening of the characters of the various players. Almost all the actors here play without make-up, besides that they also specially practice speaking using the Jeolla accent from the coach and the natives there.
Park Jung-min who acts as a rapper did not forget to show his totality by writing a hip hop song titled Hero. As a special offering to the audience, all players up to the director appear in a cool music video that you can watch directly below :
Go Joon said, "I think Sunset in My Hometown will remain as a memory. I have hardly ever had experiences with young actors. I am grateful for having me in this movie," he said through an interview on the '23rd Busan International Film Festival'.
Go Joon played the role of Yong-dae, Hak-soo's childhood friend. The two bestfriend from the hometown, Hak-soo and Yong-dae was in the middle of a tidal scene in which the fierceness of Park Jung-min and Go-Jun is melted intact, and it is a scene where they erupt into their whole body the sediment of emotions that have been lingering for a long time since school days.
The tidal flat scene, which was important as director Lee Joon-ik previously said, "The most important scene for breaking through the black history and head-on," was filming for a long time of two days.
In the chilly weather of November 2017, despite the sea breeze hitting the whole body and getting mud, Park Jung-min and Go-Jun performed a naked action that threw their whole bodies out. Park Jung-min cited the tidal flat scene as the most difficult scene in the entire episode, saying, "It was an improvised action scene in a situation where the prepared sum could not be met."
It is said that a handful of mud thrown by Park Jung-min in the repeated shootings was a situation where he could not laugh with an authentic fit on Gojun's face. In this situation where there would have been NG as usual, the two actors were able to get the cut ok, the trademark of Lee Joon-ik, with their brilliant acting.
It is said that even the staff who watched on the scene performed realistic acting to the extent that they were suspicious of whether Park Jung-min and Go-jun were actually fighting.
Through another interview, Go Joon said that it was a good thing to become one of a role in Sunset in My Hometown, because there was no age difference on the screen with actors in their 20s and 30s.
From Kevin Lee in Misty to Yong-dae in Sunset in My Hometown, the appearance of Go Joon quitly talking to him was felt as if it was due to the obvious characters. Just because the role went well together, it didn't mean that there was no personal cocnern. Go Joon said, "There was a point where I was a little bit frustrated personally. I wanted to show it that actor on their 40s can play the role of friends in their 20s and so goes with 30s actors as well, they can play an older role," he explained.
When being asked about the different role from Misty and Sunset in My Hometown, he said, "Sunset in My Hometown feels like meeting a new product. On the other hand, Misty feels like a luxury item? Both of them is having a great actors as well, we got along very well."
Go Joon In What a Man Wants
There is no single religion that justifies anyone to cheat. This secretive relationship will be the reason the household will break down or become stronger. But in What a Man Wants, cheating can be both good and bad at first. But in the end you will lose too.
The movie What a Man Wants, which aired in April 2018, is available for 100 minutes. Carrying the comedy drama genre, the story of his affair will slap and can be used as a message of good life. The film, which is set on Jeju Island, was directed by Lee Byeong-hun and for the script, Jang Gyu-sung and Bae Se-young worked on it.
Bong-soo (played by Shin Ha-kyun) is a man who owns a Chinese restaurant business. Apart from cooking in the kitchen every day, he also took the time to take cooking lessons. Bong-soo is also known as a family man who really loves his wife, Mi-young (played by Song Ji-hyo).
Mi-young and Bong-soo are working out many ways to have children. Mi-young urges her husband to exercise often. One of their victims who are still not blessed with children is their husband who often has difficulty climaxing. Once upon a time, his brother-in-law who worked as a taxi driver was caught cheating.
The brother also suggested having an affair so that the performance of making love with his wife could be more enthusiastic and different. Bong-soo takes this advice and meets Jenny. After that, Bong-soo felt himself more excited when he was with Mi-young.
After meeting him several times, it turned out that Jenny (played by Lee El) took her feelings further. He tries to get close to Bong-soo and becomes a clerk at Bong-soo's Chinese restaurant. Mi-young accepts Jenny's presence because she feels the frequency. Bong-soo and Jenny hide their affair.
Once, Mi-young was 5 weeks pregnant. At that moment, Bong-soo also wants to cut ties and distance Jenny from his life. At the same time, Mi-young also panics because she doesn't know who the father of her baby is. Investigate, Mi-young also had an affair with one of the employees at her restaurant.
Mi-young and Bong-soo's household relationship becomes even more complicated. The two of them began to know that each of them was cheating on someone else.
The romantic comedy film entitled What a Man Wants celebrates its success with the achievement of one million viewers and they have made a video of the celebration and posted on social media. According to a source from the NEW film production, the film has attracted 1,000,219 moviegoers on April 15, 2017 at 7:10 PM. This is an extraordinary achievement considering the above average number coveted by the Korean Box Office.
In the video uploaded on social media Instagram, the actors of the film What a Man Wants are seen carrying large balloons that form the number 100, which means one million in Korean means 100 times 10,000. They jumped poses when going to be photographed. But it failed and had to repeat it many times. Until finally they ran away from where they were posing.
Click here to see the Instagram post.
Although not playing the main role, Go Joon here has a pretty good character in playing Hyo-bong, a foreign-school chef at a restaurant run by Mi-young. He has shown his face to the public in this movie by exuding the charm of a rough real man through various works in the past, and in this work, he put down a rough image as a gangster; a well-known character that used to played by Go Joon, and began to appear with different characters.
Not only the viewers who watch this movie, but also the movie industry which raised expectation about his stunning acting skill as well. A lot of attention is being paid to how he will come by playing a new character since he always got the favorable reviews as an actor with a perfect transformation that cannot be measured in every previous work.
In this film, Hyo-bong looks just like a real man. He's a man who has a soft look and one of the caring man. He is also an attractive man who will catch the attention of many women at once.
Go Joon has been doing any part as a new stealer just by appearing regardless of the amount. In this movie, he appeared as a real man with a comical expression makes the viewers who watched will laugh. He doesn't use his though character from the previous movies and feel fresh to appeared with new character who didn't expect Go Joon can make the audence laugh.
Go Joon In My Little Old Boy
Go Joon has also been present as one of the special hosts for variety shows that aired on SBS 'My Little Old Boy' (hangul: 미운 우리 새끼) from episodes 141 until 142.
Actor Go Joon proved the attractiveness of rich man through SBS 'My Little Old Boy'. The mothers who saw Go Joon appearing in the studio on that day responded hotly, saying, "He's sexy," and "I think it's really very pure when I see it." Unlike the character who left a strong impact by playing an active role as the main villain in the recently ended drama The Fierce Priest, his reaction with a shy smile elicited a happy smile.
He then unfolded a surprising parallel theory with Kim Jong-kook based on the resemblance visuals and family composition, and even showed a sensuous talk for Park Soo-hong's mother, saying that his famous handsome brother resembles Park Soo-hong.
In addition, he confessed a cute self-talk that fits in the era of his self-promotion and gave him both emotion and laughter. He said that he had a close relationship with Tak Jae-hoon's younger brother, and said that he had brought Tak Jae-hoon's grandmother to get acupuncture. He said, "Because he said he was sick, it wasn't like everyone else's," not only sniped the hearts of mothers, but also colored the home theater warmly.
In addition, when Seo Jang-hoon suddenly requested a song, he sang Choi Ho-seop's When the Ages Go with no accompaniment, boasting his sweet singing skills, and again fell in love with viewers. The soft voice behind the thick masculine beauty not only made smiles on the faces of the mothers, but also made applause from Shin Dong-yeop, Seo Jang-hoon and the viewers.
Beside that, Kim Jong-kook's appearance and personality resembled many aspects, so he was recognized as 'Little Kim Jong-guk' by Kim Jong-guk's mother.
Go Joon revealed that his brother was from Anyang High School, but he completed the parallel theory because Kim Jong-kook's elder brother was from Anyang High School. He said that he was like an ugly duckling because his older brother was handsome and well-studied, and his younger sister was also pretty and studied well. He also revealed that he had heard a lot of voices saying that he resembles Kim Jong-kook and that his brother resembles Park Soo-hong.
Go Joon In Knowing Bros
Go Joon has also appeared as a guest on JTBC's 'Knowing Bros' as a special host on eps. 141 to 142. Go Joon, who was the best player in the movement, predicted the outcome of the confrontation between Kang Ho-dong and Seo Jang-hoon.
On May 11, 2019 broadcast of JTBC's 'Knowing Brother', the leading actors of the drama The Fiery Priest appeared as transfer students. The three people who have proven their best acting skills through the drama show off their charming artistic feelings with gorgeous mouths.
In the recent recording of 'Knowing Brother', Go Joon's ability from judo to muay thai and mixed martial arts was brought to the fore. In addition, Go Joon drew attention by predicting who could win if Kang Ho-dong and Seo Jang-hoon confront. In particular, in terms of'comprehensive martial arts', the two people's gaze and gaze were analyzed from various angles and concluded.
On the other hand, Seo Jang-hoon said, "There is a familiar aspect to Go Joon," It is that Go Joon has a face that is often seen among athletes. As if in response, Go Joon said, "Seo Jang-hoon is more funny than Kim Hee-chul and Lee Su-geun," and received Seo Jang-hoon's favor. Seo Jang-hoon smiled heartily throughout the recording and did not spare any praise for Go Joon.
Beside that, actor Go Joon also shared about his life that never been exposed before. The cast from The Fierce Priest, Go Joon, Ahn Chang-hwan and Jeong Young-joo to talk about various things while appeared as a guest star on 'Knowing Borther'.
When the three appeared, Kang Ho-dong said, "We (Knowing Brother) lost the ratings because of The Fiery Priest," Go Joon boasted a pure smile and said, "That's an excuse," and made a laugh. Then Kim Hee-chul said, "Today's audience rating will be 20%." Then Go Joon said, "If it doesn't happened, it's your fault."
In particular, in the broadcast that day, Go Joon revealed something, "I lived an unknown life for a long time. I debuted in 2001 and gave up acting once in the middle. I wasn't happy even though I made money. When I tried again, I thought that if I wasn't really good at acting, I wouldn't even make it at the audition, and I was finally ready for acting for 6 years."
Beside that, Go Joon also revealed that her charm was dirty and sexy, showed off her clumsy side. He picked up the chewing gum that fell on the floor of the classroom and put it back into his mouth, challenging a rematch. When Kim Hee-chul saw this and admired that he was "dirty and sexy", Go Joon said, "It is not dirty and sexy. It's just dirty," he said.
In addition, he gave a quiz, "What did I do the worst?" Jeong Young-joo said, "You can't confess your love," but she wasn't the right answer. Lee Sang-min shouted the correct answer, saying, "You can't say I love you," and Go-Joon confessed, "The size of love is big, but I really can't say I love you." In addition, he shyly said, "I took a video to the last couple I met when counting down the New Year," as his romantic thing he did recently.
At the same time, Go Joon said, "I'm very embarrassed even though I'm on the side of love because I'm deep. The better the person is, the better I am, the smaller and more shy I am." In particular, he made a laugh when he said that instead of saying "I love you too," he said "Me too."
Viewers who saw this showed a variety of reactions such as "You're so cute,", "I feel like it's hard to say I love you, too", "It's very attractive,", and "I think it'll suit you well if you're loco."
Who Is Go Joon Girlfriend?
Not only famous by starring in several dramas with thriller and action genres, Go Joon is also able to change his character who is identical to a gangster into a man who has a gentle and romantic nature who has been successfully portrayed in several of his latest dramas. Not only that, Go Joon also managed to create good chemistry with several female actresses, such as Jang Na-ra as his co-star in Oh My Baby.
Therefore, many fans and viewers are curious about what kind of romantic relationship Go Joon had in his real life? Does the actor who was born in 1978 already have a girlfriend or not? Because as many people can see, Go Joon is not the fierce man he usually plays in dramas, but Go Joon is a man who seems a bit shy when it comes to romance things.
In June 2019, Go Joon appeared as a special MC on SBS 'My Little Old Boy'. There, he showed his skills as a variety show host with Shin Dong-yup who appeared as a fixed member of the show.
In the episode that aired, Go Joon talked about his past breakup and regrets about romance because he decided to break up with his girlfriend unexpectedly. "It happened immediately like a car crash. I just got dumped without any warning," he said as recalling the bad memories about relationship in the past.
"I could have been a better boyfriend, but I had so many regrets back then," Go Joon said. He also said that there are many misundestanding and being traumatized because he thought he had failed to hold onto his previous girlfriend. "I had lost my confidence. But if I have any chance to start with my next relationship, I will make more effort to it," he explained.
Go Joon also revealed on the show that he still wants his girlfriend to come back because he has a lot of regrets in the past and will make things better for now.
Until this article has published, there was no recent news about Go Joon's dating someone new or dating rumors about him because as he said before, Go Joon still has a little fear of starting a new relationship and if there is a possibility, he wants to get back into a romantic relationship. with his previous girlfriend.
---
Well, those are articles which explain about South Korean actors, Go Joon. For readers who often watch K-Drama, surely you will be aware of Go Joon's presence as a lead or supporting actor in several famous dramas. Even though his career in the entertainment industry has been very good, Go Joon's personal life is not good enough because he actually wants to have a relationship and have a girlfriend. Let's keep support Go Joon's career and personal life so he will be more excited to appear in new dramas and have a good life as well.
If you enjoyed this article, stay tuned for the next article about Go Joon and don't forget to share this article too!