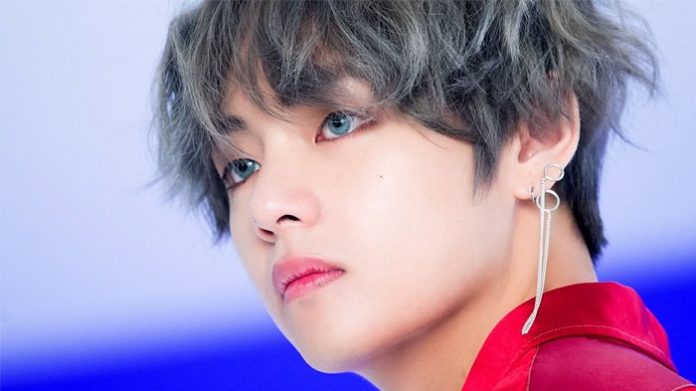 BTS's V's Sad Moments
As a famous idol, BTS' V known with his bright, weird, cheerful, and 4D personality among BTS members and fans known that so well. Therefore, as a human being, V also have many expressions to express his feels. He can be happy, excited, mad, angry, flustered, embarrassed, and also being sad at bad situation.
Just like when he burst into cried because he wasn't feeling his best or when he was feeling down and sad. That was very natural expression to show when someone feel not well.
In this article, Channel Korea would inform you all about BTS's V's Sad Moments such as; V Crying in Paris 2019, V Crying While Performed The Truth Untold in New Jersey 2018, V Crying at MAMA 2018, V Crying at Fansign Event in 2016, BtS' V Crying at Wings Tour, and BTS' V Crying on Bon Voyage.
BTS' V Crying in Paris 2019
Started from mid of 2019, Korean group idol, BTS (Bantan Seoyeodan) have been doing their Love Yourself: Speak Yourself world tour. BTS started their tour in the boys country, South Korea, until all around the world including Paris, France.
On June 7 and 8, 2019, BTS have been performed in 2 days concert in Paris. With the concert fast approaching, memories from their 2018 Paris concerts are fresh in many fans' minds. When BTS performed in Paris last October, V wasn't feeling his best. He was sick with the flu, but rather than thinking of himself, V worried about how his health would affect ARMY's enjoyment of the concert.
In backstage, V burst into tears after his performed when his fellow members Jimin and Jungkook asked him what was happened. Even though fans loved every second of the show, V felt that the performance wasn't as perfect as it could have been.
Even-though they don't know well what was wrong with V, Jimin wiped away V's tears and sweetly rubbed their foreheads together and  Jungkook rubbed V's neck while trying to cheer him up.
Later, when BTS were taking their group photo, V was still down in the dumps. Jin  told V not to cry because it breaks his heart, while RM encouraged V to let it all out. One after the other, V's members comforted him and assured him that they all knew exactly how he felt, because they'd all been through it.
BTS fans, ARMY, also sent him a cheer up support through their social media and speak nicely to comfort V. How beautiful relationship between BTS and ARMY.
BTS' V Crying While Performed The Truth Untold in New Jersey 2018
Concerts are a truly unique experience where you get to listen to your favorite band surrounded by people who have a similar taste in music and loved a group that you like. It's similar feels that BTS and ARMY connected each others.
During the "Love Yourself" concert held at the Newark Prudential Center in New Jersey on September 29, 2018, the member burst into tears, catching attention from Jeff Benjamin, a former Billboard K-pop reporter.
Jeff Benjamin tweeted a tearful photo of BTS V  singing "The Truth Untold".
After his tweet, V's real name 'Taehyung' made it to Trending No.1 on Twitter in several countries including Singapore, Philippines, and Malaysia.
ARMY (BTS' fans) also noticed that V was noticeably affected by the crowd on stage, when multiple people caught the singer and dancer appearing to a single tea. V's tears were spotted by fans during the group's performance of "The Truth Untold" -which makes sense because "The Truth Untold" is a serious, melancholy ballad- from their album Love Yourself: Tear. The teardrop falling from his big shiny eyes, could clearly be seen through the stage's screen.
V burst into tears became literal as the song reached its final bars, it definitely looks like he's crying just a little as the rest of the guys sing, "But I still love you." Fans almost immediately began flooding Twitter with crying emojis and purple hearts in solidarity for BTS's V's own apparent tears. Although fans were unsure of why he was crying, the ARMY was supportive of one of BTS's own showing his emotions.
Another fan wrote, "It's hard to see him like this. I don't think that I can finish watching this song being performed live anymore. As much as I love this song, I love Taehyung (V's real name) more. It's just so hurting. I'm so sad rn. I love him so much."
Whether V's tear was of the happy or sad variety, it's clear that any time one of the BTS guys wants to wear their heart on their sleeve, the ARMY is going to be right there to support them and back them up. This outpouring of support for V makes one thing clear: that BTS fans are loyal, supportive, and truly love the band's music.
NEXT >>>