Let's Meet Min Geum-jae The Older Brother of BTS Suga!
BTS' Suga has always impressed everyone with its talent and visuals. But, have you ever imagined that there is also another part of BTS' Suga that is as amazing as him? Yes, BTS' Suga also has an older brother who is equally famous, especially among ARMY (BTS fandom).
However, Suga's brother isn't a celebrity just like him, so people might be pretty tricky to get to know him, but there is some information regarding Suga's brother. In this article, Byeol Korea will introduce you to the famous brother of BTS' Suga, Min Geum-jae!
Full Profile of Min Geum-jae
BTS' Suga family consists of a mother, father, himself, and an older brother. BTS' Suga's older brother is Min Geum-jae and was born in 1989, making him 4 years older than Suga because Suga was born in 1993. Initially, Min Geum-jae was born with the name Min Jun-ki, but then he legally changed his name to Min Geum-jae instead.
Although Min Geum-jae didn't work in the entertainment industry, he is the owner of a coffee shop named GONGBECH' which is located in Jeju, South Korea. Many BTS fans also went to enjoy the food or drinks while looking around at the scenery.
How Old is BTS Suga Brother Min Geum-jae?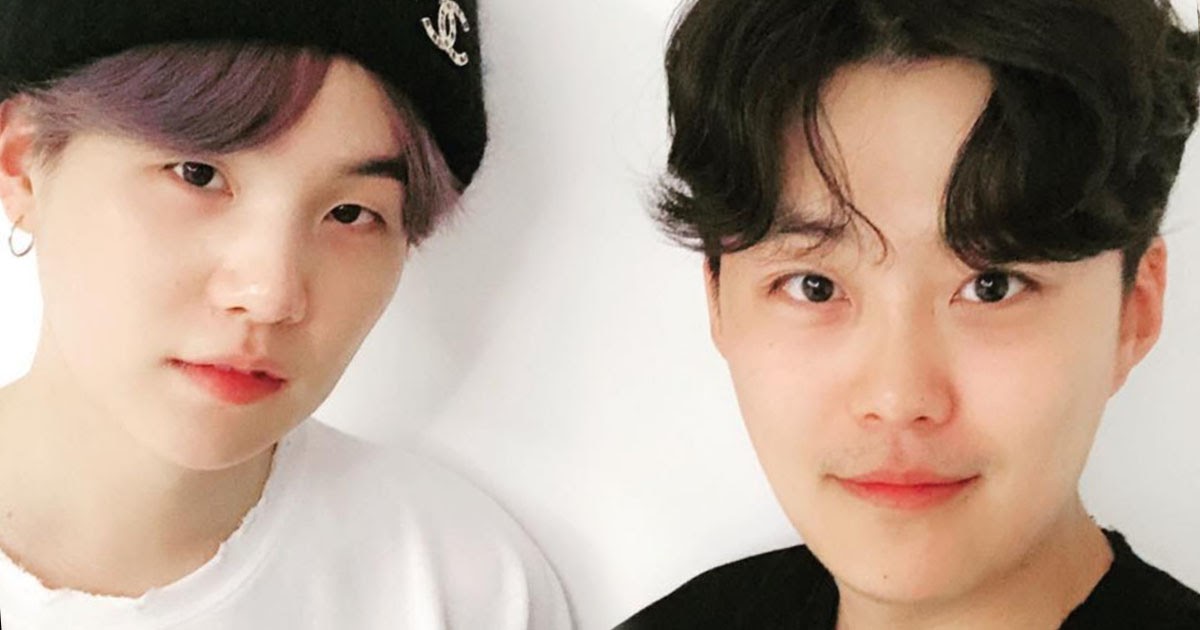 As we have mentioned previously, Min Geum-jae was born in 1989, 4 years older than BTS' Suga. Compared to other BTS members, Min Geum-jae is 3 years older than Jin, 5 years older than RM and J-Hope, 6 years older than Jimin and V, and 8 years older than Jungkook. However, despite the age differences between Min Geum-jae and BTS' Suga, they look almost very similar, as if they are the same age!
BTS Suga and Min Geum-jae Moments
Although BTS' Suga and Min Geum-jae have rarely been seen together in public, we can tell that they have a such strong relationship, especially since they have been with each other since their childhood.
Suga also rarely talked about his brother, but it doesn't mean that he never did that. On some occasions, Suga has been talking about Min Geum-jae alongside other BTS members who also talked about their family members!
During the particular interview, Suga was asked did he has any siblings. "I have an older brother, and I'm the youngest [in the family]," he said. Suga also remembers the moments when he and his brother have kind of arguments since bickering among brothers is quite common.
He hilariously said, "My brother is 4 years older than me, so it was worse [about a fight between brothers]." Although he admitted that he doesn't have long conversations with his brother, it seemed like they get along pretty well since Min Geum-jae also showing-off their childhood pictures through his social media.
BTS Suga Brother Min Geum-jae Personal Instagram
BTS' Suga's brother has a personal Instagram account with the name @goldjay89, but it seems like the account is no longer active. There is also another Instagram account that is claimed as Min Geum-jae with the name @goldjay.89 which has 26k followers, and the following include BTS' Suga's Instagram @agustd as well.
Previously, Min Geum-jae also shared several pictures of him, including BTS' Suga. There was also a moment when Min Geum-jae shared adorable pictures of him and Suga when they were a child!
That's everything about BTS' Suga's older brother, Min Geum-jae! Well, after you get to know him better, don't you also think that Min Geum-jae is as unique as Suga? It seems like their family is blessed with sophisticated genes and kindness!
Tell us your opinion about Min Geum-jae and his relationship with BTS' Suga, and don't forget to share this article on your social media!