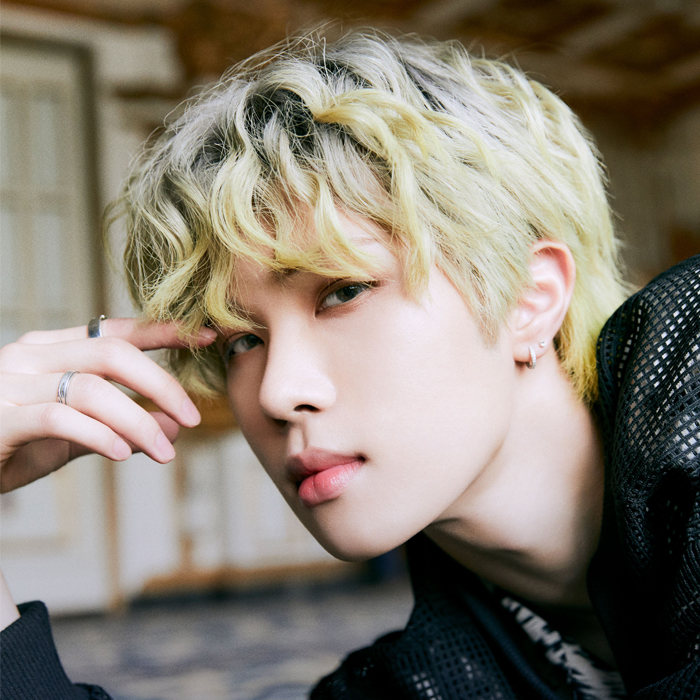 Find Out More About the BLITZERS Rapper Hong Seunghyun a.k.a Juhan!
For your information, BLITZERS (Hangul: 블리처스) is a South Korean boy group under WUZO Entertainment with a line-up of 7 original members: Go_U, Juhan, Jinhwa, Sya, Chris, Lutan, and Wooju. In this article, there's a piece of detailed information about one of the members of BLITZERS, which is Hong Seunghyun a.k.a Juhan. Without waiting any longer, let's find out more about BLITZERS' Juhan's full profile, in this article below!
BLITZERS Juhan Profile
Real Name: Hong Seunghyun (Hangul: 홍승현)
Stage Name: Juhan (Hangul: 주한)
Place and Date of Birth: South Korea, June 21st, 2001
Star Sign: Gemini
Height: 177 cm
Weight: 60 kg
Position in the group: Vocalist
Education: Seoul Performing Arts High School (Department of Applied Music/Graduation)
Family Members: Parents
Nationality: Korean
Official Site: SoundCloud (Vaten)
BLITZERS Juhan Fun Facts
BLITZERS' Juhan was officially revealed on April 21st, 2020, as a member of BLITZERS
BLITZERS' Juhan's identity number is 03
BLITZERS' Juhan's MBTI is the Architect (INTJ)
BLITZERS' Juhan has a sister who's 11 years old and a brother who's 9 years old (2020). He says they both like him very much
BLITZERS' Juhan's friends in elementary school used to call him Hong Dangmu and he used to hate it, but now he likes it because he thinks it's cute
BLITZERS' Juhan's dream of becoming a singer became stronger and he worked hard for auditions after watching BTS perform
BLITZERS' Juhan likes to listen to BTS and PLT
BLITZERS' Juhan auditioned about 20 times. He kept failing due to him lacking a lot. He didn't give up because he was sure that if he worked hard, he'd meet great friends
BLITZERS' Juhan recommends the songs "Love Again" by Baekhyun, "Positions" by Ariana Grande, and "Best of Me" by BTS
BLITZERS' Juhan would represent himself as a puppy if he was an animal
BLITZERS' Juhan can split an apple in half using only his hands
BLITZERS' Juhan's stretches first thing in the morning
BLITZERS' Juhan likes chocolate milk and all types of food. He can't forget the Pho he had in Vietnam
BLITZERS' Juhan would like to have telepathy as a superpower
BLITZERS' Juhan's favorite sports are baseball and Taekwondo
BLITZERS' Juhan's favorite season is Autumn
BLITZERS' Juhan's stress relievers are listening to emotional songs and watching YouTube
BLITZERS' Juhan prefers crispy cereal over soggy cereal
BLITZERS' Juhan wants to go to America one day because he wants to know where Chris' infinite positive energy comes from and why he's the way he is (Chris is from America)
BLITZERS' Juhan's biggest deviation in life is going for a walk in the park
BLITZERS' Juhan is close friends with Echan from I-Land
BLITZERS' Juhan would take his girlfriend to an amusement park
BLITZERS' Juhan listens to music while he sleeps, sometimes the same song
BLITZERS' Juhan happened to hear Beast's "On Rainy Days" and he practiced it every day. That's when he thinks his dream of becoming a singer was born
BLITZERS' Juhan says wanting to see his fans has been on his mind recently
BLITZERS' Juhan's recent interests are fashion and MIDI
BLITZERS' Juhan says recently he's been trying to wear wide-leg pants when it comes to his recent clothing style
BLITZERS' Juhan has been practicing "Painkiller" by Ruel lately
BLITZERS' Juhan's TMI is that he has wavy hair even though it was originally straight
BLITZERS' Juhan's favorite foods are pizza and pork cutlets. He says he doesn't have food he hates but he avoids bell peppers and eggplant
BLITZERS' Juhan wants to sing the best but not just sing, he wants to become an idol who knows how to dance, MIDI, and facial expressions, too
BLITZERS' Juhan's dream he wants to achieve the most is to make music people like and play that song for his beloved fans. He says he will sing his song for his fans someday (2020). He's sure if he works hard and does his best, that day will come
BLITZERS' Juhan says his charming point is laughing when not knowing
BLITZERS' Juhan knows how to do Taekwondo
BLITZERS' Juhan says people say he resembles Loppy
BLITZERS' Juhan would describe himself as meek and meticulous
BLITZERS' Juhan's message to his fans is "By practicing harder, I will approach you, so please wait a lot."
BLITZERS' Juhan took a lot of vocal parts from "Breathe Again"
BLITZERS' Juhan is in charge of the honey voice among the members
BLITZERS' Juhan's favorite fruits are grapes, apples, bananas, and melons
BLITZERS Juhan Debut Era
Before debut, BLITZERS were named WUZO Circle and had opened their official social media accounts on March 17th, 2020. They also released some pre-debut activities and a song titled "Blitz" on November 7th, 2020, and another pre-debut song titled "Drawing Paper" on December 4th, 2020.
In early 2021, the members started to introduce themselves to the public and their debut schedules were released on March 24th, 2021. BLITZERS finally debuted on May 12th, 2021, and held their debut showcase located in Yes24 Live Hall. This 7-member original line-up released their 1st EP titled Check-In and their debut single "Breathe Again".
BLITZERS' debut single "Breathe Again" is a bop mix that brings the flare of alternative rock with go-hard-or-go-home guitar riffs. BLITZERS live up to the "blitz" in their name, launching a musical assault on the K-Pop scene.
On May 19th, 2021, BLITZERS held their debut performance that was aired on SBS's Inkigayo and made their very performance on stage with "Breathe Again". The members performed really well and they also had powerful choreography. You can watch BLITZERS' Juhan's cool performance in this focus fancam below.
What do you think about BLITZERS' Juhan's debut era?
---
Well, that was all the information about BLITZERS' Juhan and everything you should know about him. Let's keep sending him a lot of love and support, so his career can shine even brighter in the future.
If you like this article, please don't forget to kindly share it on your social media and stay tuned for more interesting upcoming articles from Byeol Korea!