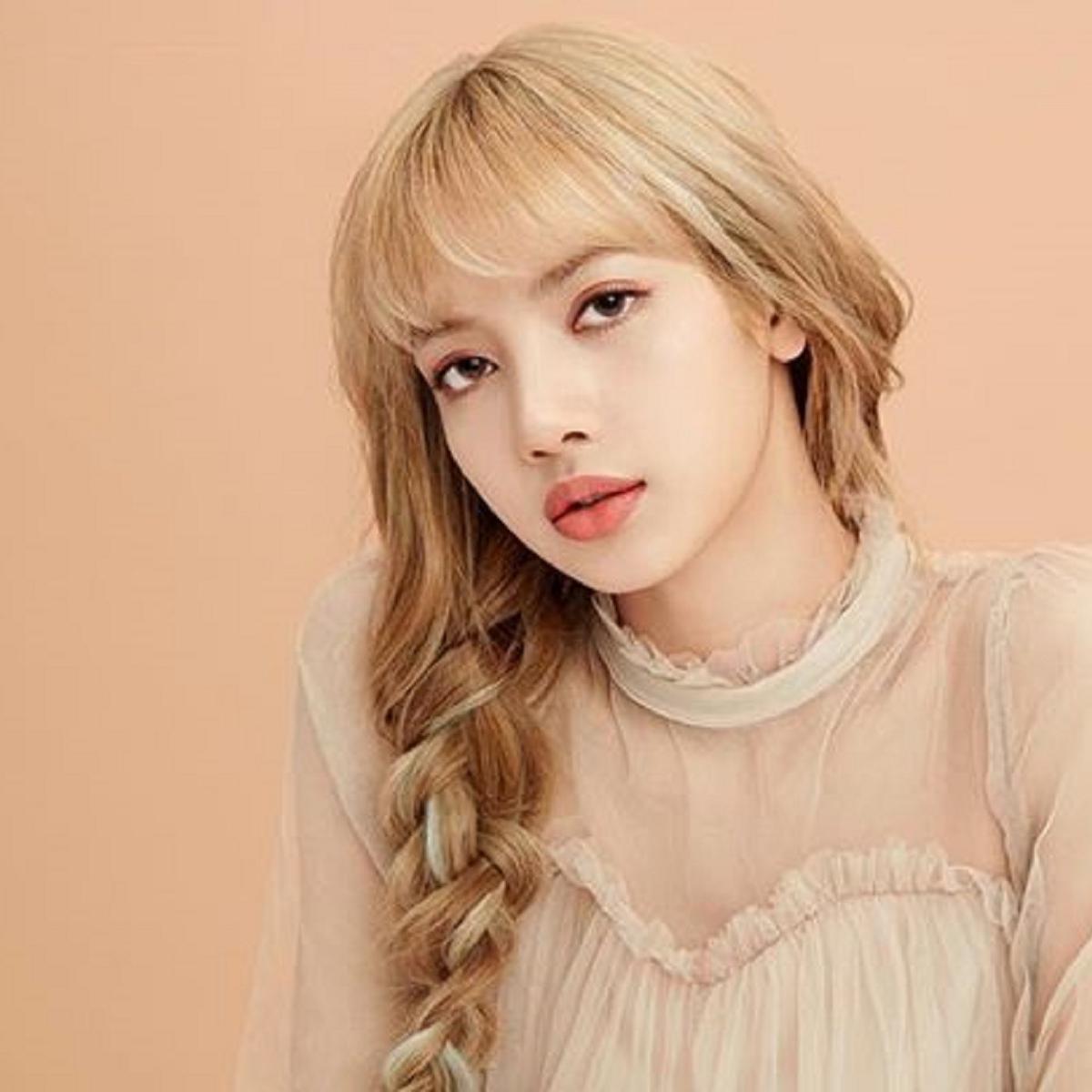 BLACKPINK Lisa and Her New Hairstyle with No Bangs!
Lalisa Manoban, more famously known as BLACKPINK's Lisa, seems to always appear with gorgeous style. From her head to her toes, she has easily gained a lot of attention from people who became really obsessed with her style. One of her most iconic styles was her cute, tiny bangs!
Since her first appearance as a BLACKPINK member, Lisa already had those iconic bangs, and kept them until the present. Have you ever imagined BLACKPINK's Lisa without her bangs? Not long ago, Lisa was surprised her fans when she was seen without her signature bangs. Do you want to know more about it? Byeol Korea will give you the details about that, so stay tuned!
Lisa Iconic Bangs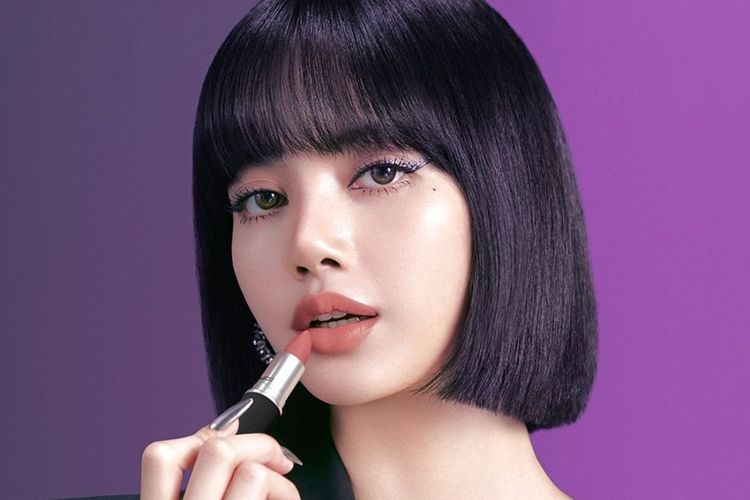 People have obviously been in love with Lisa's appearance, since she seems to always looks gorgeous, from top to bottom, but mostly she gained a lot of attention due to her iconic bangs! On any occasion, Lisa is always looking stunning with several kinds of hairstyle, but her bangs always completed her look.
Until one day, one of the BLACKPINK stylists shared the secret behind Lisa's iconic bangs! Actually, it happened because people started wondering why Lisa's bangs always looked the same, even while she was dancing on the stage. Some people even jokingly commented that her bangs were stuck to her forehead!
Well, we could see that on every occasion, her bangs stayed the same. They never got broken, twisted, messy, or anything else. Her bangs always stay in shape! Finally, her stylist revealed the secret behind her iconic bangs! The only things that she did to make Lisa's bangs stay in shape was to dry the bangs down and continue with drying their roots. For the final touch, the stylist fixed the bangs with hair spray. It's quite easy to copy Lisa's iconic bangs, isn't it?
And here are some of Lisa's gorgeous appearances wearing her iconic bangs:
Netizen Opinions
Some people have been wondering why Lisa seemed to appear often wearing bangs? Actually, Lisa used to say that she kind of disliked the shape of her forehead. That's why she has worn bangs for every kind of occasion. But still, people were in love with her appearance, no matter what she did!
"If she didn't have bangs we would miss out on more of her cuteness"
"It was her personal preference, she said that she likes her bangs"
"She looks so much cuter with bangs"
"I love her hair with bangs"
And many more!
Lisa New Look with No-Bangs
Now that we've seen several pictures of Lisa with her iconic bangs, now it's time for the no-bangs Lisa! Since her appearance with no-bangs was becoming really famous and her fans were in love with the new look, Lisa started to make an appearance as a worldwide trending topic on Twitter at that time. Her fans started to call her 'Lalisa Manobangs,' referred to her no-bangs appearance.
Her appearance was caught by paparazzi when she was arrived at an airport in China. Not only were her bangs different, but it seemed like Lisa also got a new haircut for her long, reddish brown hair, as well! Some people also thought that her time had come, and it felt as though she came from a scene in a K-drama!
Let's take a look at Lisa's beautiful appearance with her no-bangs hairstyle, here:
Blackpink Lisa
Netizen Opinions
Since all of her fans were already curious about what she would look like without bangs, when the time came, people started to get excited! They also gave several thoughts about her gorgeous appearance, such as:
"It was my wish to see her without bangs, she looks so pretty even without them!"
"Bangs or without bangs, she's stunning"
"Lalisa, let me nip your cheeks! Your smile is so cute!"
"Lisa looks pretty"
"I love bangless Lisa"
"Bangs or no bangs, she's Lisa my love"
"She looks more beautiful without bangs"
And many more!
Latest News about Lisa
Now that we've taken a good look at the changes in her appearance, let's get to know more about Lisa's latest news! What's she been up to lately? First of all, we can take a look at some of her recent updates through her Instagram account, @lalalalisa_m!
https://www.instagram.com/p/B960uo1DMLk/
Lisa was looking as gorgeous as usual in her recent updates! It appears that lisa's famous bangs are back, right?
We know that Lisa has become the brand ambassador for Moonshot Korea, one of the biggest beauty & skincare brands! Through one of her recent updates, Lisa appeared with a soft-glam makeup look, and was using beauty products from Moonshot, as well!
Not only her bangs, but Lisa is also famously known for her often colorful hair, right? But the times when she is rocking darker or black hair, she still looks effortlessly stunning!
Currently, BLACKPINK's Lisa is participated in one of the survival show programs from China, Youth With You! On the survival show, she was participating as one of the dance mentors. It shouldn't be surprise, since she has been showing off her amazing dance skills since her debut with BLACKPINK.
Not only has she become a dance mentor, it turns out she ahs also become one of the biggest inspirations and influences for her students and the trainees in Youth With You! It was obvious one of the latest episodes of the show, in the behavior of one trainee known as Yennis Huang. She was crying after her appearance in front of Lisa, and she was confessing her admiration towards the idol, as well.
Yennis Huang also revealed that she watched a lot of Lisa's dance videos, and how the idol made a huge, indirect impact on her dream. Right after Yennis Huang's compliment for Lisa, the member of BLACKPINK got very emotional due to Yennis Huang's speech. Then Lisa also gave Yennis Huang some of advice about how to keep up our dreams, and how to reached that, as well!
BLACKPINK's Lisa also gained a lot of attention after her dance performance through one of the Youth With You episodes, as well! She was dancing along with the songs Attention from Charlie Puth and In The Name of Love from Martin Garrix & Bebe Rexha. You can watch her amazing performance here:
That was all of the information about BLACKPINK's Lisa and her gorgeous style with without her bangs! Even though she was famously known for her iconic bangs, but the time when she appeared without them also left people as amazed with her as ever! Obviously, Lisa was still looking as beautiful as usual, whether she was wearing bangs or not. Let's always support BLACKPINK's Lisa and wait for another gorgeous appearance from her in the future!
Don't forget to tell us which team you're on: #LisaWithBangsTeam or #LisaNoBangsTeam through the comment section down below!