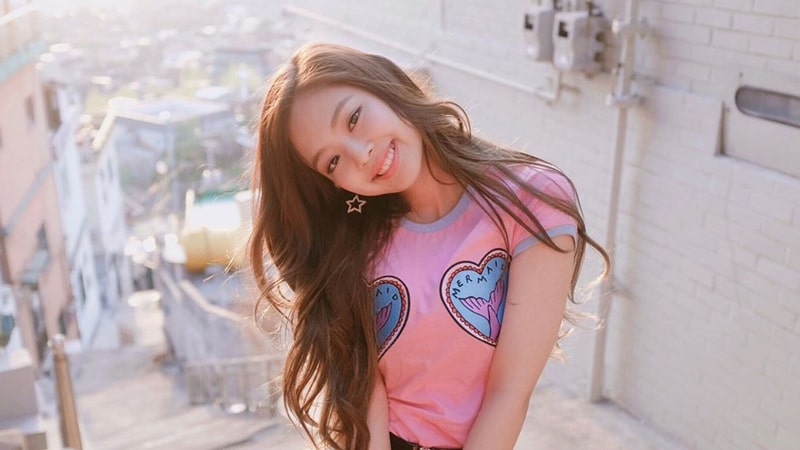 Find Out if Jennie's Beauty Is Related to Surgery or Not!
Jennie is the rapper and singer of the girl group BLACKPINK. Besides, Jennie has released "SOLO" as her debut single under YG Entertainment successfully. This first single made Jennie get more of the spotlight.
Her face and attitude set a swag and expensive aura. This is one of the reasons why she is also getting many brand ambassadorships including for the fashion brand CHANEL. Furthermore, Jennie's physical appearance is getting judged due to her flawless and impressive looks. People are wondering if Jennie ever had plastic surgery to make her face perfect. Find out here in this Channel-Korea article! Stay tuned!
The Possibility of BLACKPINK's Jennie Undergoing Plastic Surgery
Jennie is possibly one of the more beautiful and famous female K-pop stars. Besides her incredible rapping and dancing talents, she made people enchanted with her stage performances. Fans claim that Jennie only did a strict diet and cosmetic enhancement to make her look flawless.
There are many assumptions regarding whether Jennie underwent surgery or not. Her facial features that have cat-like eyes, beautiful lips, and innocent and cute looks are something that she already had since she was young. Jennie really easily steals attention because of her appearance which makes her a part of many good and bad assumptions.
Some say that her lips look a bit larger and her eyes were not really cat-like before her debut, but nothing ever proves that this is true. Korean beauty is somehow always getting linked to surgery since their technology is super advanced, and Korea has a lot of professional surgeons.
Some sources said that Jennie usually eats bread for breakfast, yams for lunch, and eggs for dinner as her diet plan. If it's true, foods are also one of the reasons why Jennie has a flawless and glowing face. Of course, as a member of a successful girl group, she is surely doing daily exercises and dancing practices which make her body become a body goal.
Experts Talk About if BLACKPINK's Jennie Got Plastic Surgery or Not
An expert said that Jennie's cat-eyes are possibly natural. The surgeon never said anything about her having plastic surgery to improve her facial features. The surgeon expressed that Jennie's skin is fairer than before.
The plastic surgeon claimed that Jennie's beauty is naturally dazzling. She has bold American-Asian affections which make her different on stage.
Comparison of Jennie Before and After Her Debut
Jennie before her debut shows natural beauty as she is now. The more she grew, the more her facial features became obvious.
She had a little fat on her cheeks before her debut. However, it could be different right after a diet plan and exercise. She already had cat-eyes and enhanced them with cosmetics.
Jennie was so cute when she was a child. What do you think? Any differences between Jennie before her debut and after her debut?
BLACKPINK's Jennie's Beauty Explained
Jennie has a perfectly proportioned shape with sharp eyes that can make people sway to her only. Her cat-like eyes are some of the best and led to surgery assumptions by a netizen.
Korean beauty surgery is high quality and so professional, so it could be unnoticeable. However, Jennie's beauty is flawless, and no one can deny it. Her small and sexy lips and unique nose also make contributions to her beauty. What do you think?
That's all about whether Jennie underwent surgery or not. Do you believe Jennie had surgery? Put your comments below, and share them also on Twitter! Also, don't forget to follow Jennie's journey on her Instagram! However, getting surgery or not is something that one can decide by themselves without any validation from others. It is their right for their body. Keep supporting Jennie and her solo career and career with BLACKPINK!