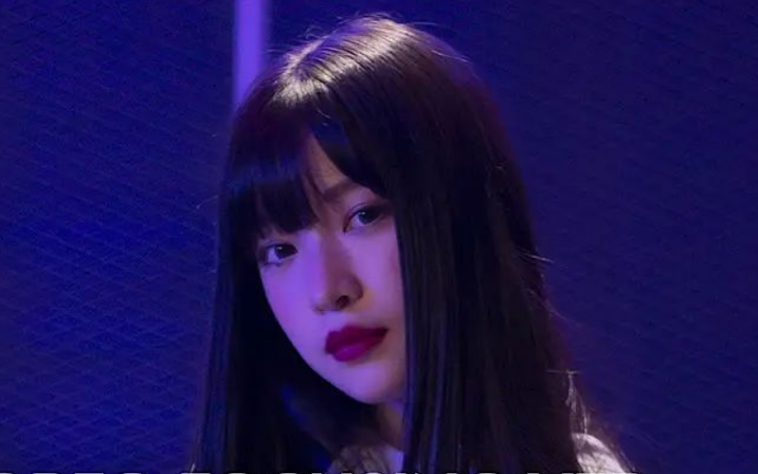 Get To Know More About billlie Youngest Member From Japan Osato Haruna!
Do you know about the hitmaker of "GingaMingaYo (the strange world)"? If you know the song that goes viral, you might know about the singer, billlie, right? For your information, billlie (hangul: 빌리) is a South Korean girl group that debuted on November 10, 2021 under Mystic Story Entertainment.
billlie also has 7 original members line-up with Moon Sua, Suhyeon, Haram, Tsuki, Sheon, Siyoon, and Haruna. In this article, you will be invited to get to know more about one of billlie's members who also has the position as the youngest member. Without waiting any longer, let's find out more about billlie's Haruna starting from her full profile, fun facts until debut in this article below!
billie Haruna Full Profile
Real Name : Osato Haruna (はるな)
Stage Name : Haruna (hangul: 하루나)
Birth : Osaka, Japan, January 30, 2006
Star Sign : Aquarius
Height : 165 cm (5'5")
Weight : 43 kg (94 Ibs)
Blood Type : A
Position of the group : Sub Vocalist, Maknae
Family Member : Parents
Nationality : Japanese
billie Haruna Fun Facts
billlie's Haruna  joined Mystic Story Entertainment in 2021
billlie's Haruna's representative emoji is turtle
billlie's Haruna's representative color is Blue
billlie's Haruna's MBTI is ESFP
billlie's Haruna was from GP studio dance academy
billlie's Haruna's nicknames are turtle maknae and runa
billlie's Haruna's roles in the team are sub vocalist, sub dancer, and maknae (youngest)
billlie's Haruna's hobby is watching movies
billlie's Haruna's special ability is playing
billlie's Haruna's role model is Red Velvet's Seulgi
billlie's Haruna's motto is 'I'll do it until I can'
billlie's Haruna sang "Nijiiro" by Ayaka for her audition
billlie's Haruna's charm is the mole under her eye
billlie's Haruna would like to live like Haram for a day because of her pretty voice
billlie's Haruna's charm is the mole under her eye
billlie's Haruna's motto is "I'll do it until I can"
billlie's Haruna is left handed
billlie's Haruna appeared at the Matsuko meeting of the Japanese variety show with billlie's Tsuki on September 5, 2020
billlie's Haruna has a cute and bubbly voice
billlie's Haruna has maintained a full bang style since debut
billlie's Haruna's favorite Korean food is Rosé Jjimdak
billlie's Haruna is allergic to apples
billlie's Haruna is best friend with LE SSERAFIM's Hong Eun-chae
billlie's Haruna said that her childhood dream was to be an artistic swimmer or prime minister
billlie's Haruna said that she always ate chicken and cake with her family on Christmas Day when she was in Japan
billlie's Haruna is the closest with billlie's Sheon
billlie's Haruna has quite a bit in common with TRI.BE's Mire since they were born in 2006, maknae in the group, debuting in 2021, etc.
billie Haruna Debut
Mystic Story Entertainment announced that they will debut a new girlgroup, billlie, on November 10, 2021. Before their debut, the agency has prepared to release some teasers, from music video teasers, individual members teasers, and many more.
On October 30, 2021, Mystic Story Entertainment has revealed an individual teaser for Haruna.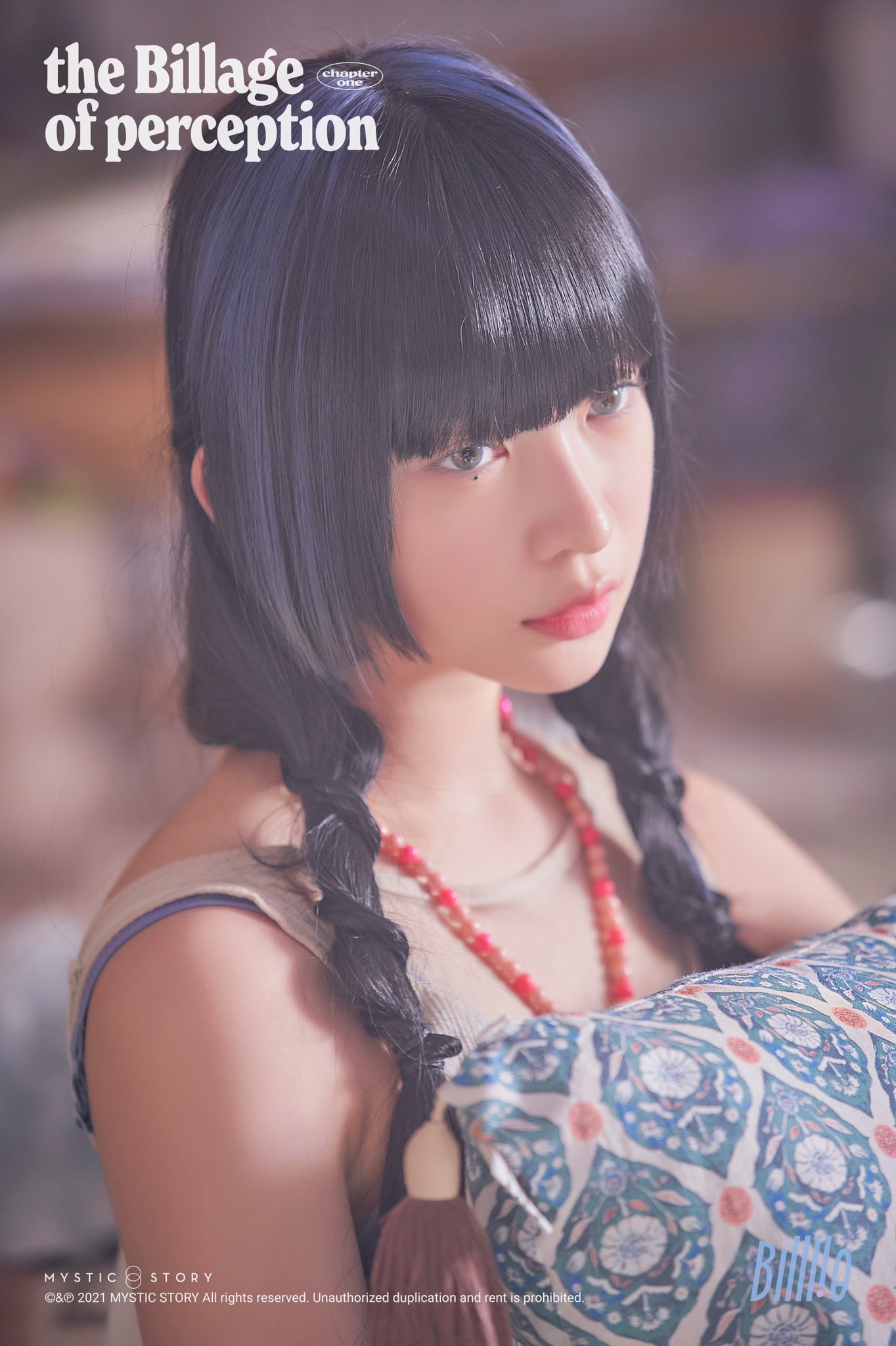 billlie's Haruna looks so pretty with long dark hair with a little bit of highlight of blue hair.
In another picture that was revealed on October 31, 2021, billlie's Haruna also looks stunning while wearing a casual sweater while looking straight at the camera. She's slightly looks similar to Red Velvet's Joy in this picture, right?
billlie's Haruna shows off a mysterious vibe through her individual teaser pictures. Besides having a unique haircut through her debut teaser she also steals many fans' attention since she has a charm point with her eyes.
On November 10, 2021, billlie's Haruna was wearing a new outfit in this teaser picture. The Japanese member of the group was looking somewhere and left a strong impression in the last individual teaser.
billlie held their debut stage on November 11, 2021. The girlgroup under Mystic Story Entertainment brought their debut single, "RING X RING", performed at MCountdown. In this focus fancam, you can watch billlie's Haruna's performance on the stage and looks very cool with her casual yellow neon baggy pants.
What do you think about billlie's Haruna's debut era?
---
Well, that was all for the information about billlie's Haruna and everything you should know about her. Let's keep sending her a lot of love and support, so her career will shine even more in the future. If you like this article, don't forget to share it on your social media and wait for another interesting upcoming article from Byeol Korea!