Bang Yedam—From K-Pop Star Audition to TREASURE
Bang Yedam is a South Korean singer. He is a member of Treasure and is under the auspices of YG Entertainment. Yedam auditioned through a survival show titled K-Pop Star Season 2 in 2012. The judges were captivated by his musical performance and his outstanding dancing skills. He was 11 years old back then. Although he finished as the runner-up, he joined YG Entertainment and became the youngest trainee. He's been a trainee for about six years. After a long wait, he's is finally going to debut with Treasure in July 2020. In this article, Byeol Korea will share with you the story of Bang Yedam from his pre-debut era to his latest news. Stay tuned!
Profile and Facts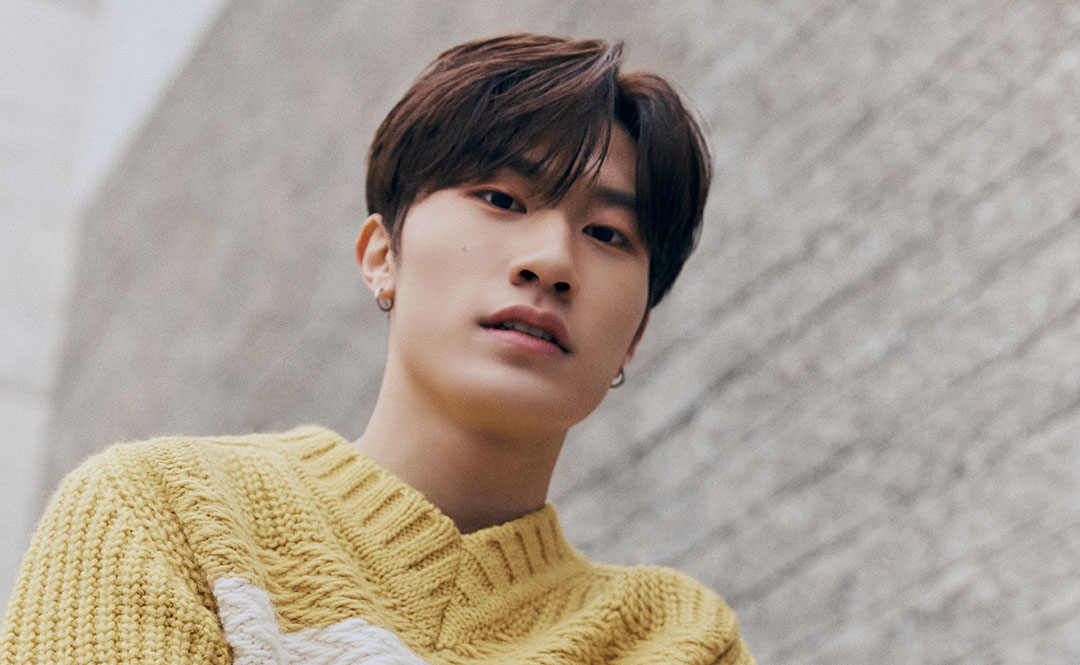 Profile
Stage Name: Bang Yedam (방예담)
Real Name: Bang Yedam (방예담)
Nickname: Yedami, Yedam, Dami, Bang Nam-ju, Psyduck (a pokemon species)
Date of Birth: May 7th, 2002
Birthplace: Mapo-gu, Seoul, South Korea
Nationality: Korean
Father's Name: Bang Dae-sik
Mother's Name: Jung Mi-young
Height: 173 cm (5'8")
Weight: 58 kg
Blood Type: A
Religion: Protestantism
Agency: YG Entertainment
Association Acts: TREASURE
Position: Main Vocal
Years Active: 2012–present
Facts
Bang Yedam attended Seoul Sinsuk Elementary School, Seoul Gwangseong Middle School, and Seoul Performing Arts High School 

(

Majoring Practical Music). He ranked 1st in the entire school when he enrolled in middle school. Yedam also ranked the highest in the entire school during mock exams for the subjects of social studies and science, thus earning the title of "model student" both at school and as a trainee.

Yedam appeared in Stray Kids' Survival Show in the episode "YG x JYP Battle." He performed a song by Shawn Mendes titled "There's Nothing Holdin' Me Back." Later, Shawn Mendes shared his reaction to his voice.
He participated in K-Pop Star Season 2. He finished as the runner up being defeated by his labelmates Akdong Musician (AKMU).
Both of his parents are singers. His father is well known for releasing over 40 songs for commercials and animated shows. His mother is also well known for singing the soundtracks of Korean drama Friends and film After the Show Ends (연극이 끝난 뒤).
His religion is Protestantism because his father was reportedly attending a Shinsudong Church (Holy Church). Turned out Bang Yedam was also known to go to the same church.
He joined YG Entertainment at the age of 12 and practiced hard for six years. He is the longest and youngest trainee of YGE at that time.

He revealed through the EBS Story of Michael Jackson and his parents are the biggest influences in his music.
Pre-debut Era
Bang Yedam joined YG Entertainment in June 2013. He was well-known after he auditioned for the SBS survival show K-Pop Star Season 2 in 2012. At that time, Bang Ye-dam boasted an incredible level of singing and dancing skills at the age of 11, and was called the 'music prodigy' and 'genius boy.' Unfortunately, he finished as the runner up. But the good thing is, Yang Hyun-suk announced the news of a new recruit from the K-Pop Star Season 2, including the winner Akdong Musician and the runner-up Bang Yedam. So then, Bang Yedam officially signed his contract with YGE in June 2013.
Bang Yedam has gone through a lot of training sessions and participated in some survival shows before he debuted with Treasure. In 2018, Yang Hyun-suk made a survival competition program to select a new boy group. It was titled YG TREASURE BOX. At first, Bang Yedam was supposed to debut as a TREASURE member along with six other members. He stated, "I felt happy and relieved that I'm finally making a debut. I was able to grow while being evaluated." But later, YG decided to select 13 final members. YG selected seven TREASURE members and announced six additional members for another group turn out he called MAGNUM. In the end, Yedam is going to debut with another 12 members. The group is called TREASURE.
Check out Bang Yedam's pre-debut videos here:
Appearance In SBS

K-Pop Star Season 2

Bang Ye-dam was 11 years old when he appeared in SBS' K-Pop Star Season 2. He sang Justin Bieber's song "Baby," Stevie Wonder's "Sir Duke," Culture Club's "Karma Chameleon," and Michael Jackson's "Black or White." He captured the viewers and also the judges with his unique and aesthetic performances, he also demonstrated outstanding dancing skills.

All three judges from SM, YG, and JYP fell in love with the charm of Bang Yedam. In that way, Bang Ye-dam won the final as the runner-up. Following Akdong Musician (AKMU) who placed first, he signed an exclusive contract with YG Entertainment. After years of professional training, Bang Yedam has evolved from a rough gemstone into a 'YG jewel.'

Compilation videos of Bang Yedam in K-Pop Star Season 2:
Debut As A Solo Artist
On May 21st, 2020, YG Entertainment announced that Yedam is going make a solo debut with a digital single without any broadcast promotions due to the upcoming preparations for debut with Treasure. It's a part of Treasure's debut project and a gift to those who have been waiting for him for seven years since his appearance in K-Pop Star Season 2. The agency stated, "Bang Ye-dam has been preparing solo music steadily before Treasure was formed. I thought it would be better to release the prepared song as a surprise gift for fans."
On June 5th, 2020, his first digital single "Wayo" (왜요) was released on various music platforms. It came up with a music video, as well. "Wayo" was written by Winner's Kang Seung-yoon, Akmu's Lee Chanhyuk, and Future Bounce. It was composed by Future Bounce, Winner's Kang Seung-yoon, and Andrew Choi, and arranged by Future Bounce. Within two hours of its release, it already reached first place on the iTunes Song Chart in Brazil, Thailand, Philippines, and Indonesia.
Watch Bang Yedam's "Wayo" Music Video:
Debut With YG Boy Band TREASURE
On May 21st, 2020, YG Entertainment announced ahead of Treasure's official debut. With the poster coming up, it was written that Treasure was set to officially debut in July 2020.
While waiting for the debut, YG has been uploading various cover songs and dance practice videos on their official YouTube Channel since January 2020. The channel also contains various variety shows, behind the scenes footage, and T.M.I (Too Much Information) of the members.
Official YouTube Channel: Official Treasure
Check out the videos here:
Discography
As a Lead Artist
| | | |
| --- | --- | --- |
| Year | Title | Album |
| 2020 | Wayo (왜요) | Non-album single |
Other Charted Songs
| | | |
| --- | --- | --- |
| Year | Title | Album |
| 2013 | Officially Missing You | K-Pop Star S2 TOP 2 Special |
| 2013 | Karma Chameleon | K-Pop Star S2 TOP 2 |
| 2013 | Only You (너뿐이야) | K-Pop Star S2 TOP 4 |
| 2013 | When a Man Loves a Woman | K-Pop Star S2 TOP 5 |
| 2013 | Sir Duke | K-Pop Star S2 TOP 8 |
Filmography
Music Video
| | | | | |
| --- | --- | --- | --- | --- |
| Year | Title | Album | Role | Director |
| 2020 | Wayo (왜요) | Non-album single | Himself | Han Sa-min |
Television Series
Year
Title
Network
Role
2018
YG Future Strategy Office (

YG전략자료본부

; lit. YG Strategic Resource Center)
Netflix
Cameo
Reality Shows
| | | | |
| --- | --- | --- | --- |
| Year | Title | Network | Role |
| 2018 | YG Treasure Box | JTBC2; YouTube | Contestant |
| 2017 | Stray Kids | Mnet | Episode 6-7 |
| 2014 | Winner TV | Mnet | Episode 8 |
| 2014 | K-Pop Star Season 3 | SBS | Episode 14 |
| 2012 | K-Pop Star Season 2 | SBS | Contestant |
Latest News
Prior to his debut, Bang Yedam showcased his improved vocal skills with the release of a  cover video of the song "Honesty" by Pink Sweat$. Bang Yedam also released a digital single titled "Wayo" in 2020.
Check out his cover video here:
Good luck on your debut with Treasure, Yedam!