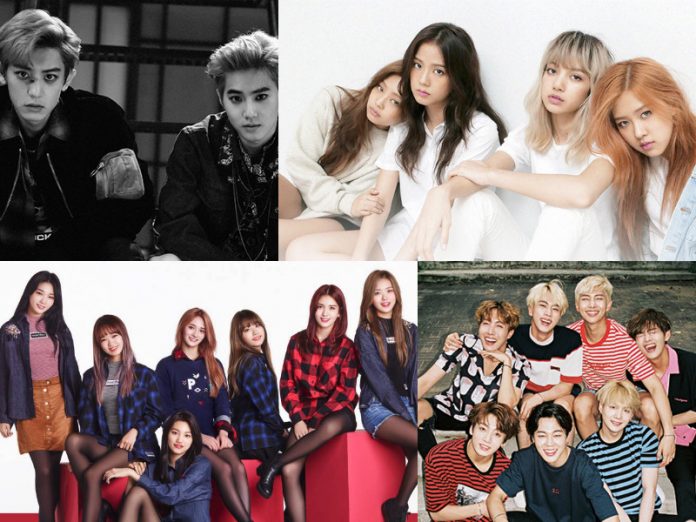 What is "Akgae" Fans in K-Pop?
Currently, K-Wave must be one of the most famous "syndromes" all around the world. All about Korean, whether it's the culture, the fashion, the idols, or even the lifestyle, have been spreading. But mostly, people are crazy about Korean music, also known as K-Pop. So, do you know about the fan culture of K-Pop?
There are various types of fans in the K-Pop industry, but actually, they are all the same. They are showing us their true love for their idols, but obviously in a different kind of way. There are multi-fandoms, pure fandoms, sasaeng fans, even akgae fans. This time, we're going to talk further about akgae fans! In this article, Byeol Korea will introduce you with information about akgae fans and everything you need to know about them!
What Is an Akgae Fan?
First of all, have you ever heard about an akgae fan? If you haven't, we're going to explain it to you! Akgae is the abbreviation of akseong gaeinpaen (악성개인팬). It has the meaning of a malicious individual fan. Basically, akgae fans is a nickname for K-Pop fans who only love one member of a boy band or a girl group. Unfortunately, their bad habit is insulting the other members whom they don't like, from a girl group or a boy band.
For example, BLACKPINK consists of four members, they are Kim Ji-soo, Jennie Kim, Park Chae-young, and Lalisa Manoban. So, there was a fan who just admired BLACKPINK's Jennie, and then she/he was insulting the rest of BLACKPINK's member because he/she thought that BLACKPINK's Jennie was the best of all the other BLACKPINK members. That's called an akgae fan.
Even though we often see that K-Pop fans are pure, full of unities, and loyal, sadly there are still some that are akgae fans. Akgae fans also have the audacity to insult the boy group or girl group member they don't like, sometimes directly and sometimes indirectly. Mostly, people are worried about akgae fans because of the potential problems that they might cause, especially for the career of the member of the boy group or girl group that they hate.
The Differences Between Akgae and Solo Stan
After we have explained everything about akgae fans, there is also another nickname in K-Pop fan culture in South Korea. There is also the Solo Stan, another nickname in K-Pop fan culture. Basically, a Solo Stan is someone who only loves one member of a boy group or girl group. For example, for BTS, a Solo Stan is a person only supporting BTS' Jungkook, and he/she doesn't give any support to the rest of BTS members.
Usually, a Solo Stan is only supporting one member, even though he/she declares himself/herself a part of the whole fandom. A Solo Stan also only focuses on their idol's activities. The main difference between an akgae fan and a Solo Stan is the respect part. Akgae fans only love one member and don't respect the other members of the band, while Solo Stans also only love one member, but still have respect for the other members of the band.
Victims of Akgae
As we have said before, akgae fans are already a part of the K-Pop fan culture, and unfortunately, they still exist and "attack" some girl groups or boy groups. Here are some of the victims of akgae fans that might surprise you!
Twice
Twice is one of the most famous girl groups that are raised under JYP Entertainment. Unfortunately, Twice is also one of the girl groups that has a lot of akgae fans. Twice's Tzuyu has been the main target of akgae fans. One of the causing factors might be Twice's agency's frenzied promotions of Twice's Tzuyu during their debut.
Additionally, akgae fans were insulting the other members of Twice as well. The next one is Twice's Jihyo. Akgae fans were insulting her for her physical appearance. They thought that Twice's Jihyo is fat, and doesn't meet the beauty standard for a girl group's member. The akgae fans also said that Twice's Jihyo must've been weightlifting athlete instead of being a girl group's member. Akgae fans indeed are such a terrible thing!
Wanna One
Wanna One is also known for having quite a lot of akgae fans. Moreover, Wanna One was the winner from the survival show, Produce 101 season 2. Produce 101 was the survival show where the participants were rated through a ranking.
For akgae fans, Wanna One didn't have high enough rank to be the winner, even though actually there's a lot of people who support Wanna One. Akgae fans thought that not all Wanna One's current members deserve their current position, and they thought that their bias was more deserving of that position.
Another example of akgae fans is related to Wanna One's Kang Daniel. During Produce 101, Wanna One's Daniel received a lot of good ratings, and was first ranked due to his charm, his visual, and the good attitude. This is probably what caused akgae fans' hatred. They thought that Wanna One's Daniel didn't have enough screentime appearance in Wanna One's debut music video or on stage, even though he was the highest rated.
Wanna One's Jisung has also been the target of akgae fans. They were insulting Wanna One's Jisung for his visual and they thought that he doesn't have enough good talent, and also they also kept on speaking up about Wanna One's Jisung's mistakes during the Nayana stage.