What Is the Future of aespa?
aespa is a popular South Korean girl group under SM Entertainment that successfully debuted Girls' Generation, Red Velvet, NCT, EXO, SHINee, etc. This girl group has four talented girls: Giselle, Karina, Ning Ning, and Winter. Apparently, aespa already has hit songs although they just debuted in 2020 such as Black Mamba, Savage, and Next Level.
However, since their first debut, some rumors spread over the internet about the additional members. For information, aespa has a special concept which is the avatar experience. They do have a virtual avatar in their music video and concept. People suggest that will be another member coming out on their next album since hints slipped by one of the members and judged by their storytelling lyrics on their song. But, is it true? Check the fact of whether aespa will have a new member or not on this Byeol Korea below! Stay tuned!
SM Entertainment Adding aespa New Member Possibility
Looking from past experience, one of the girl groups under SM Entertainment, Red Velvet, has ever added a new member in the second year of their debut. Yeri was added as a Red Velvet member after Joy, Wendy, Irene, and Seulgi debuted in 2014 with Happiness. This case ended up getting both hate and support from fans/netizens of Red Velvet.
So, the case of adding new members never happened in SM Entertainment, therefore the possibility is always there. However, how did this rumor start?
How The Rumor aespa New Member Appeared
It begins when aespa's Winter in her interview on the radio, mentioned something about the new member, she looks realized and stopped suddenly. This glitch leads to the assumption of the new member.
Besides, in the lyrics of their serial song, there was story telling about their avatar character including Naevis. Then, each member has their own avatar called ae-Karina, ae-Giselle, ae-Winter, ae-Ning Ning. Since then people started doing assumptions, and it looks like the appearance of a new member might be possible in this case.
List of SM Trainees That Might Fit to be aespa New Member
This assumption goes forward by predicting which person could be inserted to be aespa member. Mostly, it always points out to SM trainee that already been in SM Entertainment for some years or who has a special skill. These rumors include Ara, Helen, Rino, Oujo, and Jo Hwihyeon. Who are they apparently?
aespa New Member Rumor SM Trainee Ara
Ara is SM Trainee that hugely rumored to be added as aespa new member. However, she was found leaving SM since she made Instagram account for herself. Then, later in the year, she deleted her account. This happened around the same time when aespa member, Winter slipped her statement in a radio interview about a new member. But, till this time, Ara is not confirmed yet to be a future new member of aespa.
aespa New Member Rumor SM Trainee Helen
Next, after Ara, there's another SM trainee, Helen. She is a Korean-American who is might fit aespa currently promoting to a US audience. She joined SM Entertainment at the same time when Giselle joined SM Entertainment.
aespa New Member Rumor SM Trainee Rino
Rino is known as an SM trainee, but no specific information about Rino yet. In general, SM Entertainment quite reverse its trainee profile until it finally debuted.
aespa New Member Rumor SM Trainee Ouju
Ouju is also an SM trainee who is expected to debut in a girl group.
aespa New Member Rumor SM Trainee Jo Hwihyeon
Same as Ouju, Jo Hwihyeon is often rumored as the next member of the girl group under SM Entertainment.
Netizen Comments About The aespa New Member Rumor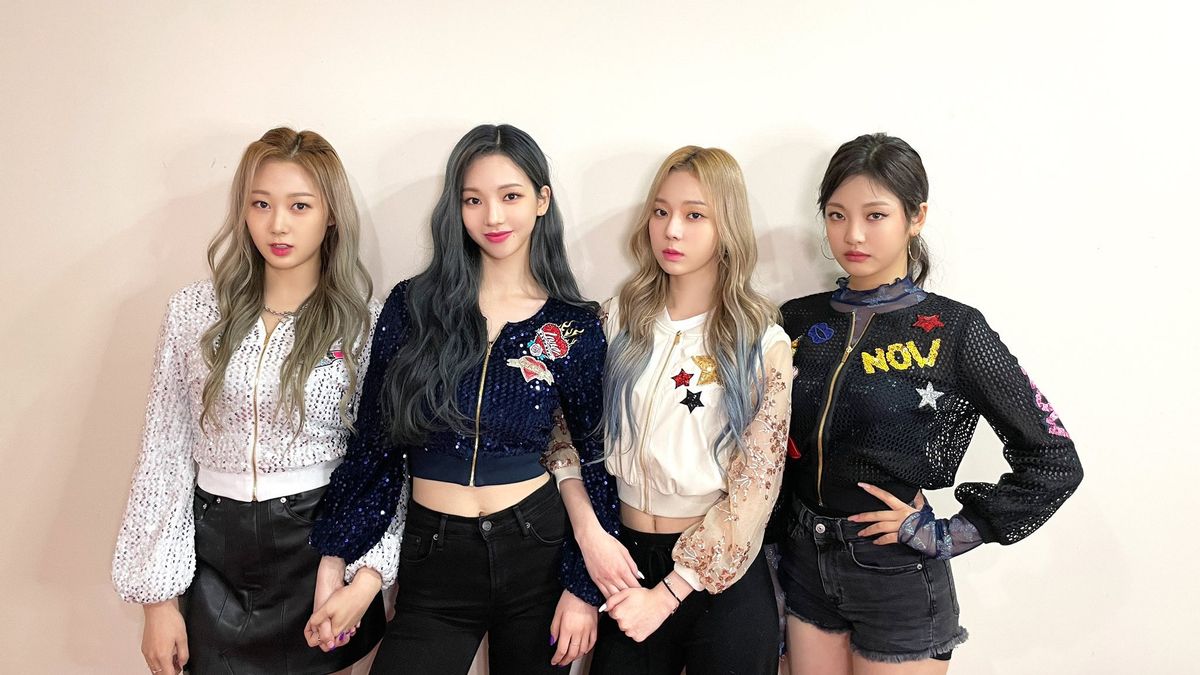 On the online community, people gained strong insight to spread rumor after Winter said 'new member'. People on the internet commented, "Woaah, it must be true that aespa is adding a new member."
Although no one actually could be approved it's literally about a member of the avatar one. This additional member of aespa already talked since 2021 but till now no insight about the appearance of the new member.
That's all about aespa rumor of adding a new member. Do you believe the rumor or not? Put your comment and share your thought below! Don't forget to always support aespa with their song and career.